Givat Ronen colonists set fire to under-construction residence in Burin village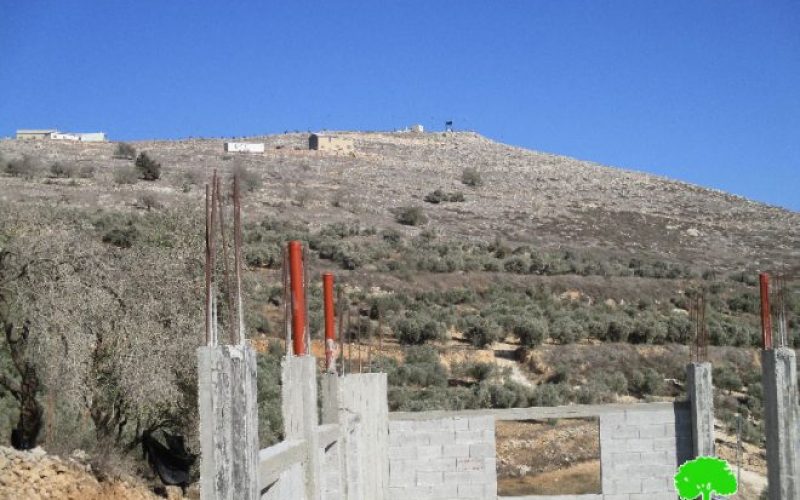 Violation: setting fire to a house
Location: Burin village- Nablus city
Date: September 26, 2016
Perpetrators: colonists of Givat Ronen
Victims: family of citizen Nael Qadous
Preamble :
Palestinians who reside in areas nearby or adjacent to Israeli colonies and outposts are considered a target for colonial attacks and violations conducted by fanatic colonists. Such colonists insist on harassing and violating the rights of Palestinians to push them out of their lands for the favor of colonial expansionist plans and takeover. Noteworthy, all of colonists' attacks are carried out under the protection and supervision of Israeli Occupation Forces and army . Not only, the Israeli government and police never consider pleas and complaints submitted by Palestinians in regard to violations. It is reported that 92% of all investigations concerning submitted complaints have been closed without reaching a result or fair judgment. Also, not even one colonist attacker has been found guilty; all of them were unjustly exonerated.
Details:
At the early hours of September 26, 2016, a group of fanatic colonists from Givat Ronen outpost that is relative to Bracha colony sneaked into Burin village and targeted the house of Nael Qadous.
It should be marked that colonists set fire to the120m2 house that is only 400 meters away from the outpost. As a result, the residence was totally burned down.
Such measures are undertaken by colonists to spread messages of threats and violence among Palestinians so that they leave their lands and houses to be available for colonial plans of expansion and takeover.
Photos 1-3: sings of the fire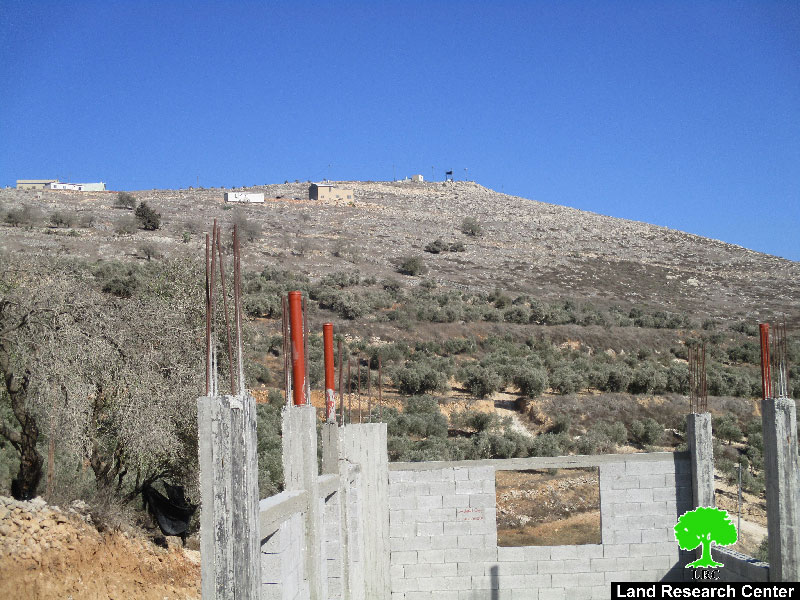 Photo 4: Givat Ronen outpost
About Givat Ronen :
In 1999, the army of Israeli occupation grabbed around 4.5 dunums from some lands from the eastern side of Burin village, which is adjacent to Bracha colony. The occupation justified the land grab under the pretext of "Security reasons" to build a watchpost in the area. In the after math of the second intifada, colonists set up caravans in the periphery of the watchpost, which later became an outpost under the name of Givat Ronen.
The outpost is considered an imminent danger on the lands of Burin; a number violations and attacks by colonists from the nearby colony were documented. The attacks varied between home raids, lands torch, trees cut down
About Burin:
It is located 8km to the south of Nablus city and is of 10,416 dunums in area, of which 335 dunums are the village's built-up area. Burin has a total population of 3500 people. Two Israeli colonies are founded on the lands of Burin which are:
Bracha: it confiscated 205 dunums from Burin's lands
Yizhar: it confiscated 150 dunums from Burin's lands
Prepared by
The Land Research Center
LRC