Israeli Occupation Forces demolish commercial barracks in AL-Ram town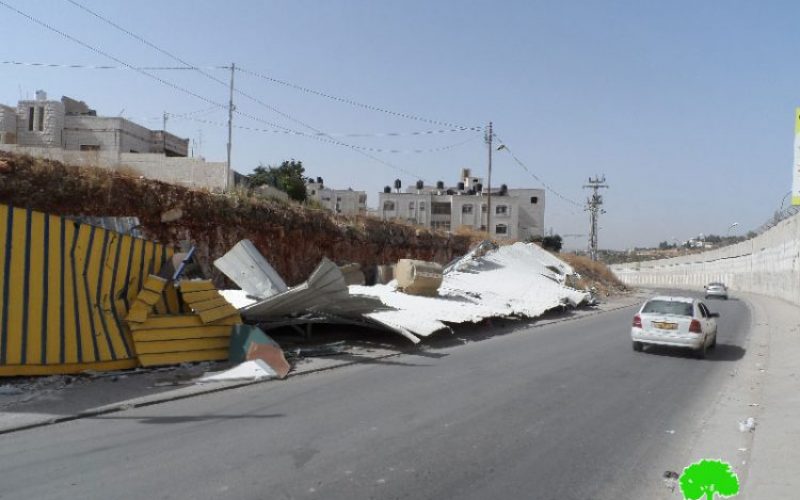 Violation: demolition of structures
Location: Al-Ram town- Jerusalem governorate
Date: June 02, 2016
Perpetrator: Israeli Occupation Forces
Victim: Citizen Saed Ghaith
Details:
A massive force from Israeli occupation army raided on June 02, 2016 the western side of Al-Ram town, east Jerusalem governorate; more specifically the road linking Al-Ram to Dahyat Al-Barid area of Jerusalem. The force embarked on demolishing commercial barrack and metal slaps room that have been recently set up there.
The occupation justified the demolition on the claim of "Security Purposes" since the attacked area is located six meters away from the apartheid wall. Noteworthy, the occupation imposes complicated measures in the West Bank, which includes banning the construction of any agricultural and residential structures within an area of 500 meters from the periphery of the apartheid wall.
It is reported that the commercial barrack is of 75m2 in area while the room is only 12m2. The structures are owned by citizen Ahmad Fayez Ghaith , who is originally from Hebron governorate. The barrack was used to sell home appliances and vegetables to support the citizen's seven member family including four children.
The demolished barracks- Al-Ram town
Prepared by
The Land Research Center
LRC