Israel persists on evacuating Jabal Al Baba Bedouin community in Al Ezariya town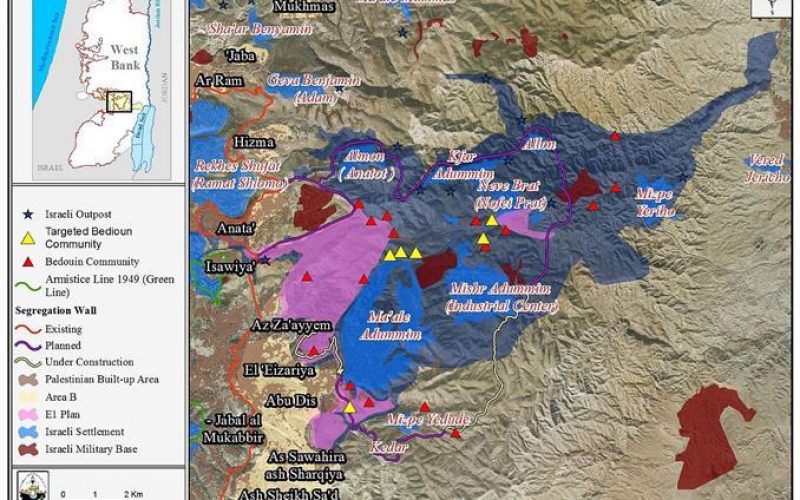 In the early morning of May 16, 2016 and without prior notification, the Israeli machinery and bulldozers affiliated to the Israeli civil Administration raided Jabal Al Baba Bedouin community in Al Ezariya town and took down residential structure (mobile homes) donated by the European Union after evacuating families residing in them.
For years has the Israeli Civil Administration been targeting the community of Jabal Al Bab with demolition and confiscation of their homes and structures in an effort to evacuate the whole Bedouin community from its place and exploit the area for future settlement development. The case is not about the number of homes and structures demolished in the area, neither of the illegal construction being carried out by Palestinians living in Jabal Al Bab Bedouin community[1] (as claimed by the ICA), but more of the colonial plans that Israel wants to implement in the area and resorts to "unlicensed building" as a justification to its policy, especially in areas classified as "C"[2] in the occupied Palestinian territory and occupied east Jerusalem.
The applied Research Institute – Jerusalem (ARIJ) has been following previous cases of demolition and destruction in Jabal Al Baba Bedouin community, for more information, read the below listed cases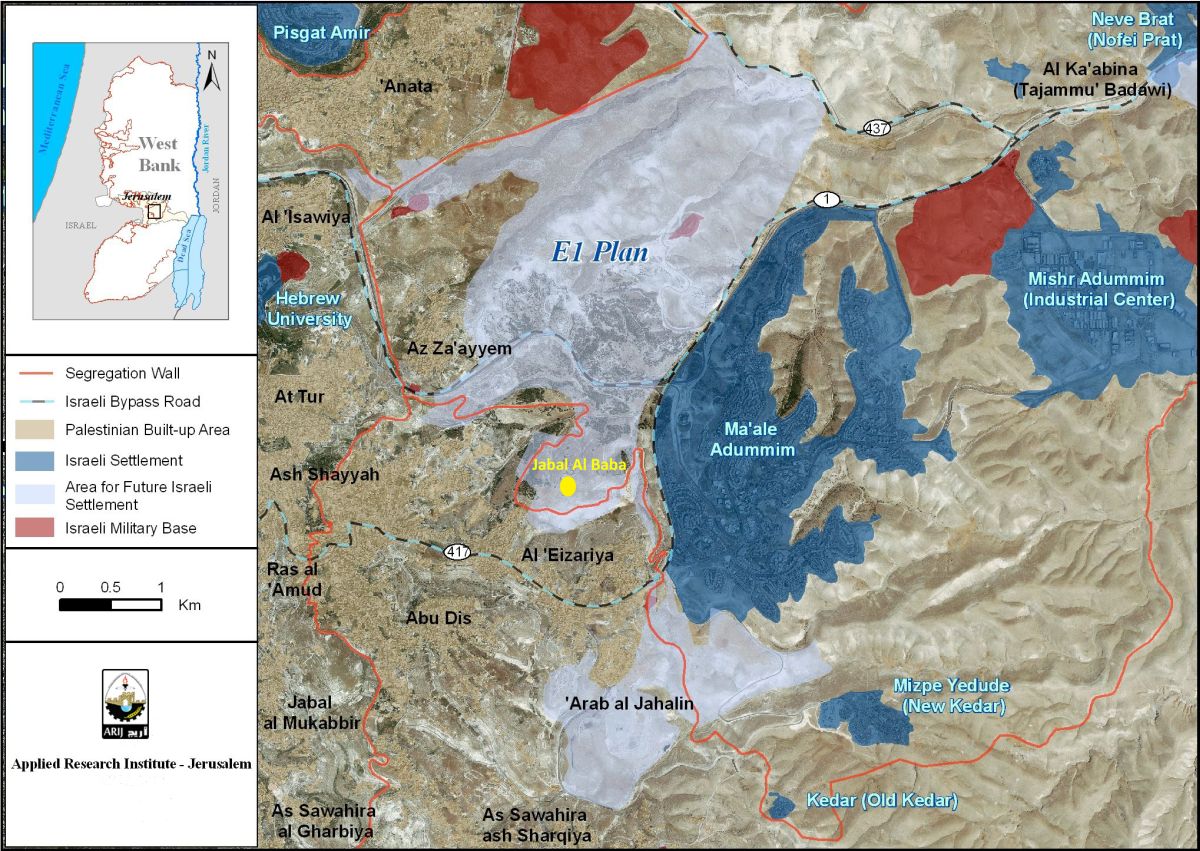 Map 1: Location of Jabal Al Baba Bedouin community
Given the fact that homes of Israeli settlers living in what Israel "sometimes" classifies as "Illegal[3] construction[4]" in either settlements or outposts[5], are not demolished, but often, takes years in Israeli courts before a ruling is issued[6]; the enforcement of law against Palestinians is considered "grave violation of rights" where Palestinian are not given the chance to defend their case at the Israeli courts, and in most cases, the Israeli Authorities demolish Palestinians' homes and structure before a case is closed. Therefore, there is no chance to expect justice in the Israel system where law is only applicable on Palestinians and Israelis are spared law enforcement.
This policy has been quite obvious for years, ever since the Israeli occupation of the Palestinian territory back in 1967 and until today. Data assembled by the Applied Research Institute – Jerusalem (ARIJ) of the demolished homes and structures since the beginning of 2016 showed that Israel continues to target what it calls "Illegal construction" in the oPt, where 253 Palestinian homes were demolished so far, including 54 in Jerusalem Governorate, in addition to 332 structures.
To sum up,
Israel's determination to continue its settlement policy in the occupied Palestinian territory and the construction of the segregation wall at the expense of the Palestinian lands violates International humanitarian law, International conventions and various United Nations resolutions.
According to Article 53 of the Fourth Geneva Convention Israel is prohibited to demolish Palestinian houses under which provides that: 'Any destruction by the Occupying Power of real or personal property belonging individually or collectively to private persons, or to the State, or to other public authorities, or to social or cooperative organizations, is prohibited, except where such destruction is rendered absolutely necessary by military operations'.
Under the same convention, Article 147 provides that 'extensive destruction and appropriation of property, not justified by military necessity and carried out unlawfully and wantonly' is a grave breach of international law.
Moreover, the International Convention on the Elimination of All Forms of Racial Discrimination (1965) Article 5 provides that: 'States' or Parties must undertake to prohibit and eliminate racial discrimination in all of its forms and to guarantee the right of everyone, without distinction as to race, color, or national or ethnic origin, to equality before the law, notably in the enjoyment of the following rights: (e) in particular … (iii) the right to housing'.
On the other hand, Israel doesn't hesitate to punish any Palestinian who builds without permit in areas classified as 'C' or in occupied East Jerusalem.
[1] As claimed by the Israeli side
[2] with regard to OSLO II interim agreement of 1995
[3] Israeli Settlers Offered New West Bank Homes if They Vacate Illegal Outpost
read more: http://www.haaretz.com/israel-news/.premium-1.610901
[4] Haaretz Expose The Organization Behind Illegal West Bank Outpost Construction
read more: http://www.haaretz.com/israel-news/the-organization-behind-illegal-west-bank-outpost-construction.premium-1.523823
[5] Those built on what Israel classifies as "Private Palestinian land"
[6] In most cases, a ruling is issued in favor of Israeli settlers
Prepared by:
The Applied Research Institute – Jerusalem