Unprecedented vicious attack on Palestinian construction in East Jerusalem and West Bank
Demolition of 523 residences and structures since the beginning of 2016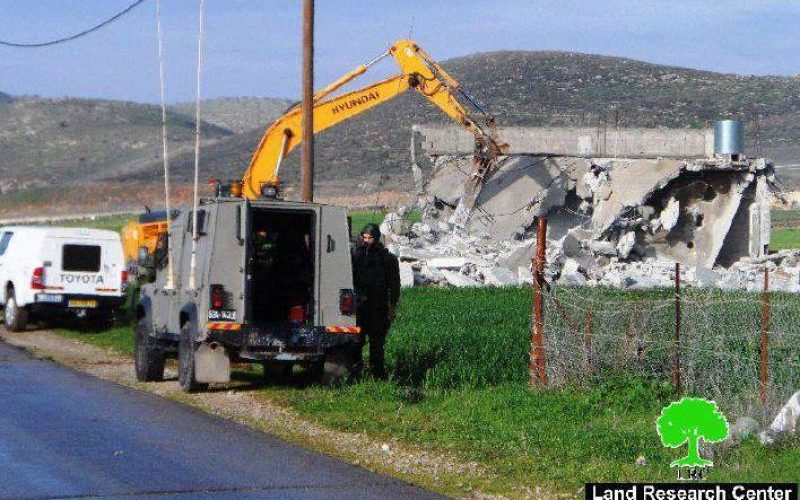 Preamble:
The Israeli occupation is still imposing restrictions on Palestinian construction to hinder demographic expansion. Complicated procedures and restrictions are especially imposed on construction in area classified "C" according to Oslo Accords; obtaining a building permit in such areas is almost impossible. Noteworthy, thousands of building permitslicenses are left unconsidered in the drawers of Israel Municipality of Jerusalem and Planning and Construction Committee- Israel Civil Administration. On the contrary, the Israeli government ratifies and approves the construction of thousands of units for colonists in the colonies of East Jerusalem and West Bank.
Such measures and reiterations aim at limiting Palestinian construction to create "reserve" of land for colonial expansionist plans. For more information, click here
Prepared by
The Land Research Center
LRC