Beit Areh colonists attempt to control a water spring in Ramallah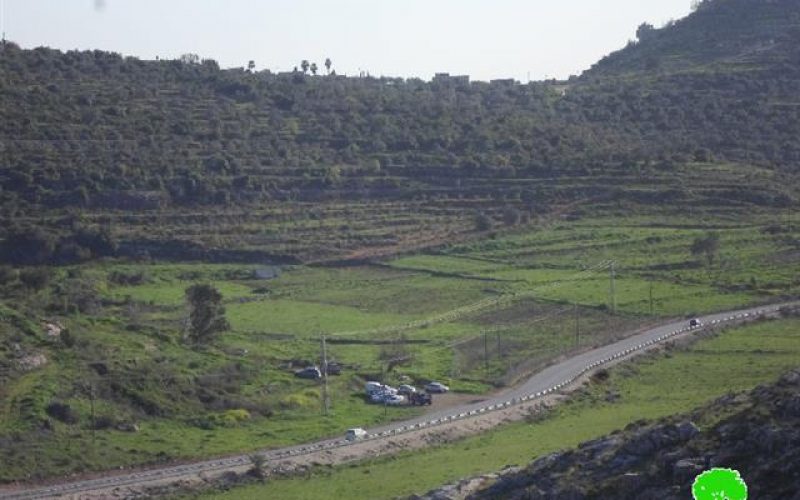 Violation: attempt at controlling a water spring
Location: Deir Ghassaneh village- Ramallah city
Date: April 07, 2016
Perpetrators: Beit Areh colonists
Victims: farmers of the village
Details:
Water resources are known to contribute to biodiversity and agriculture, causing the sector of agriculture and economy to prosper.
It should be marked that fanatic colonists never stopped chasing farmers and targeting them in an attempt to take lands and water resources over to serve their own needs and favors .Such practices are supported by the Israeli occupation and government to encourage and urge colonists to go further in violations and attacks. Many examples can be seen in the areas of Wad Qana in Salfit governorate, Deir Nidham village in Ramallah city and east Nablus city.
It is reported that the area of Deir Ghassaneh witnessed many colonists' attempts at controlling the water spring known as "Ein Al-Zarqa", northwest the village. Noteworthy, the spring is 900m away from Beit Areh colony.
Lately, colonists of Beit Areh attempted on April 2016 to fence the water spring and to change the nature of the area after brining construction and digging equipments. It is believed that colonists attempted at establishing a water pool for fish farming.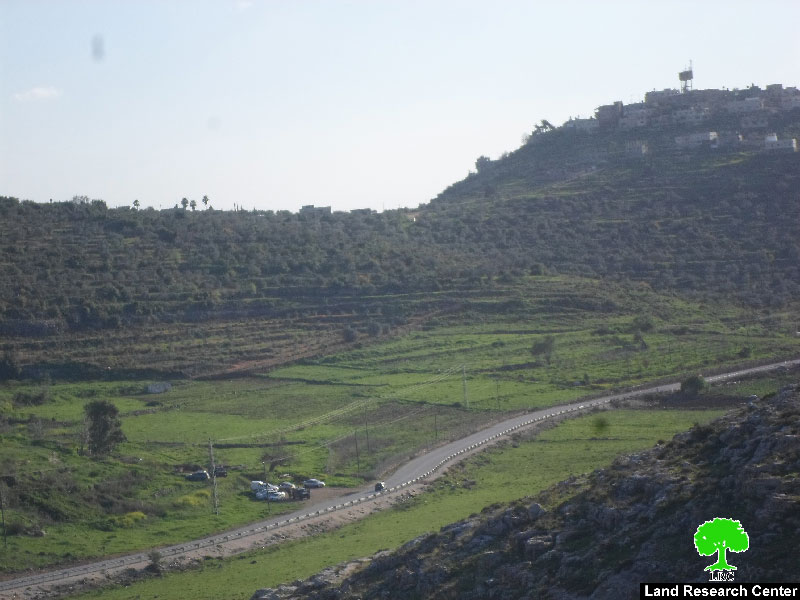 Photos 1: some colonists and soldiers stationing nearby the water spring
Such a measure is seen as an attempt to take the water spring over and change its natural status. Fortunately, the residents of Deir Ghassaneh made all colonists' attempts fail.
The water spring of Ein Al-Zarqa is considered a historical and archeological site that shows the great bond between land and farmers. It was and is still used to irrigate crops in the area and to provide drinking water for villagers.
Prepared by
The Land Research Center
LRC