Under Israeli threat: Al-Abbasi family self-demolishes its residence in the Jerusalem town of Silwan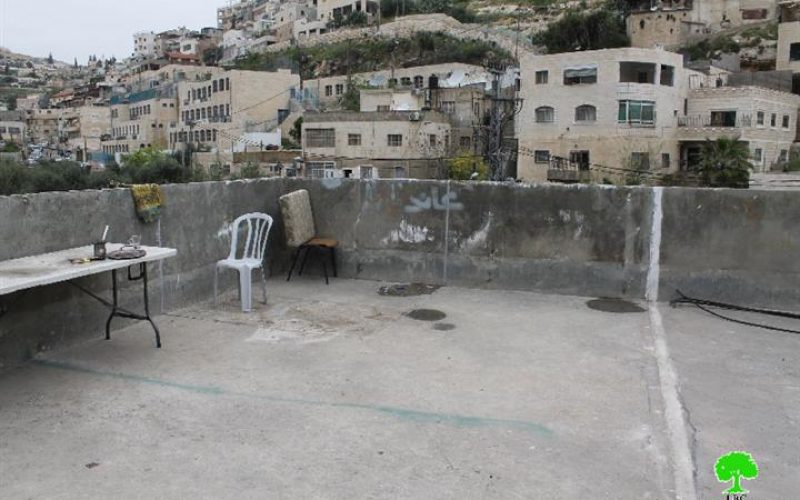 AL-Abbasi family on March 21, 2016 was obliged by Israel municipality of Jerusalem to self-demolish their residence that is still under construction on the claim of "unlicensed construction". Noteworthy, the family was threatened of home demolition by the occupation's municipality through an order.
It is reported that the residence is owned by citizen Khalil Al-Abbasi , who is a worker and head of a family living in Ein Al-Lawzeh neighborhood, south Al-Aqsa mosque.
Abbasi built his 50m2 house for his son Mohammad who intends to move in to it after marriage. The house is composed of one bedroom, kitchen, bathroom and guests room.
The son of the house owner, Abdelraheem, told Land Research Center the following:
" My father decided to build a 50m2 house on January 2016 so that my brother Mohammad move in to it after marriage. Construction started on 50m2 from the roof of our house. At time, employees from the occupation's municipality arrived to the construction site and took photos of the structure. Afterwards, employees came back on February 19, 2016 and delivered us an administrative demolition order. Another two demolition orders were delivered to us on February 08 and 21. Demolition was carried out on the 21st after being given a 24 hour deadline"
He added:
" Same day we received the order, we decided to demolish the house ourselves within the deadline period to avoid fines imposed by the municipality and the demolition cost that might reach up to 50,000 NIS. At five p.m. , we dismantled the slaps used in construction.
On February 22, 2016, a force from the occupation police accompanied by a dozer and a winch arrived at the location. After the police broke into the building and made sure that the structure was dismantled on the roof, they took some photos of it and then left the area".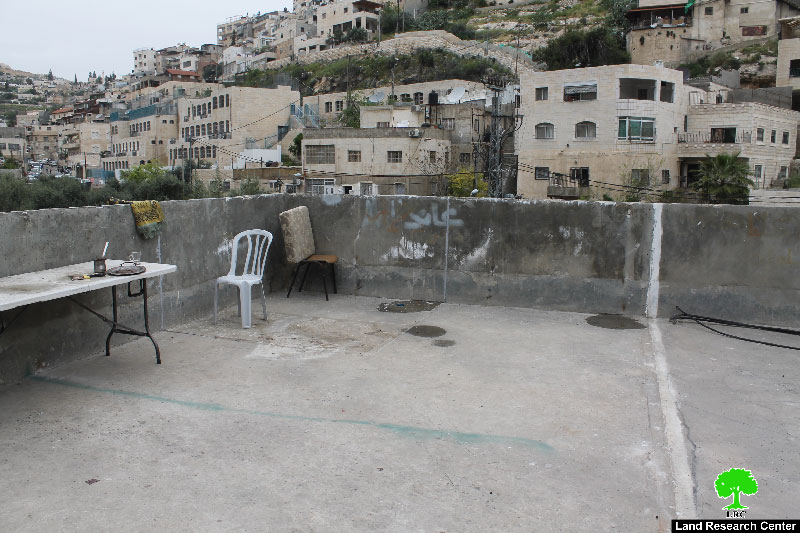 It should be marked that the town of Silwan is considered a "green area" according to Israel municipality. Noteworthy, construction on such area is prohibited. Obtaining building permits in such areas is almost impossible. Israel works hard to displace people and evict the area to serve colonial expansionist plans and to serve the colonization project.
Banning people from demographic expansion is an Israeli means to displace Jerusalemites and evict the city from its indigenous inhabitants.
Prepared by
The Land Research Center
LRC