Israeli Occupation Forces demolish residential and agricultural structures in Yatta town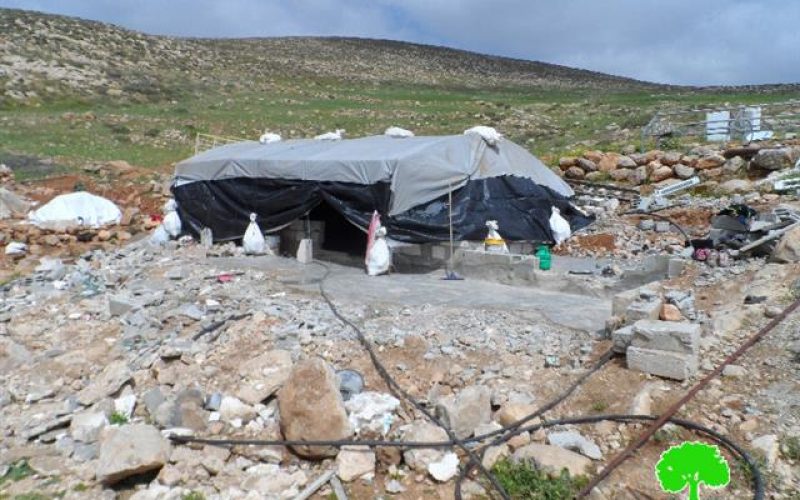 Violation: demolition of structures
Location: Jinba hamleh- Yatta town
Date: March 22, 2016
Perpetrators: Israeli Occupation Forces
Victims: citizen Shaher Mohammad
Details:
Israeli Occupation Forces demolished on March 22, 2016 a residence and agricultural structure and confiscated solar panels belonging to citizen Shaher Mohammad from the Yatta hamlet of Jinba, south Hebron governorate.
The wife of the affected citizen said that a massive force from Israel Civil Administration and two dozers raided the hamlet at 9:00 in the morning, deployed soldiers around the targeted house and embarked on demolishing the structure. Noteworthy, the owners managed to evacuate some of the interior.
The demolition reached out a 32m2 residence that is built by metal slaps to be home for the citizen's eight member family including six children. Also, a 12m2 kitchen was brought down during the operation. Noteworthy, both structures were built in 2015.
Photos 1+2: view of the structures before the demolition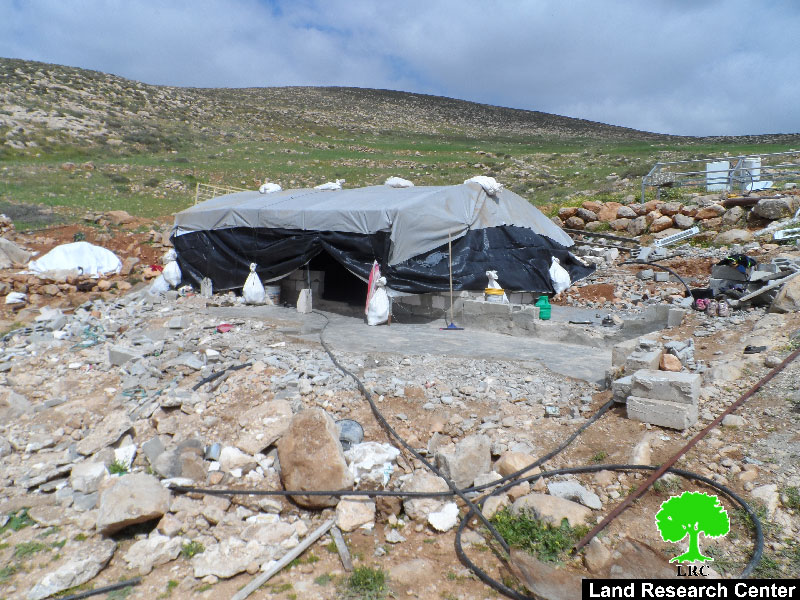 Photos 3-7: the destruction caused by the demolition operation
Not only, the Israeli Occupation Forces demolished a 24m2 tent that was used as fodder warehouse and a 150m2 sheep barrack, sheltering 100 sheep.
As part of the operation, the force confiscated solar panels used to generate electricity for the citizen in addition to eight storage batteries.
It should be marked that Israeli occupation authorities served stop-work orders on the structures long ago. It is when the affected owner sought an attorney to object to the order. According to an eyewitness, the occupation confiscated two tents (not set up) from the demolition location.

Photos 8+9: the orders served on Shaher's
It should be marked that the Israeli Occupation Forces carried out a demolition operation on the hamlet on February 02, 2016. For further information, please read the report (Link)
Prepared by
The Land Research Center
LRC