Israeli Occupation Forces demolish residence foundation in Jabal Al-Mukabbir area of Jerusalem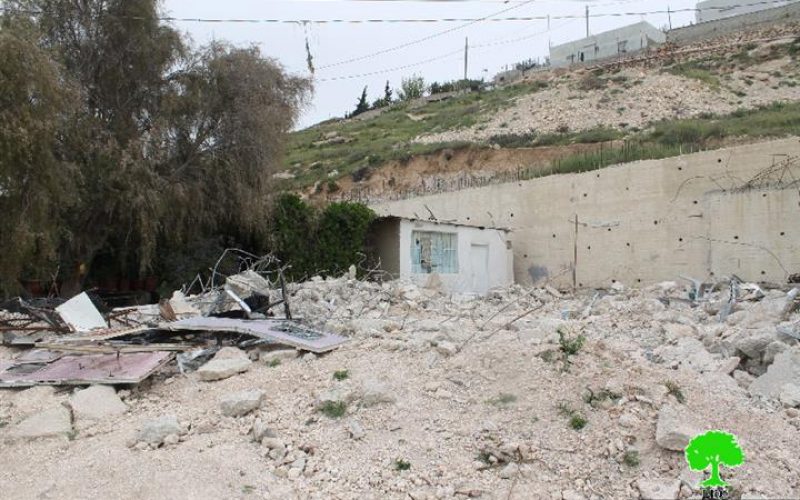 The dozers of Israeli Occupation Forces demolished on March 20, 2016 a residence foundation in the neighborhood of Al-Sal'a, south Jerusalem city on the claim of "unlicensed construction".
It is reported that the demolished foundation totaled 180m2 in area and was supposed to be a residential building.
It should be marked that the foundation belongs to citizen Mohammad Ja'abis; the father of wounded and arrested female Israa Ja'abis. Noteworthy, Israa was accused of carrying out a killing attack on October 11, 2015 despite that the evidences submitted to the court were insufficient and inconclusive.
Citizen Reyad Ja'abis told Land Research Center the following:
" Construction works on the foundation started in 2015; it was to establish a residential building of many apartments. The foundation was established on a plot we own and is located nearby our current residence. I tried to obtain a building permit but the occupation municipality informed me that the plot is categorized as "Greenland", meaning that construction on such lands are prohibited. There is a project to transform "green" lands into "yellow" ones, where construction is allowed but this needs the contribution of all of the area's residents".
He added:
" On January 2016, we received a demolition order on the structure. An employee from the municipality left the order under a stone nearby the house. The order was approved effective by Israel ministry of interior especially after arresting my daughter Israa. Also, Israel Intelligences played a major role in the decision of demolition".
A massive force from Israel Police and Hyundai dozer raided on March 20, 2016 the area and embarked on demolishing the foundation after blocking the owners inside the nearby house. Shortly, Israeli soldiers broke into the house and ransacked it. At time of the break-in, soldiers offended the family by referring to Israa as "terrorist".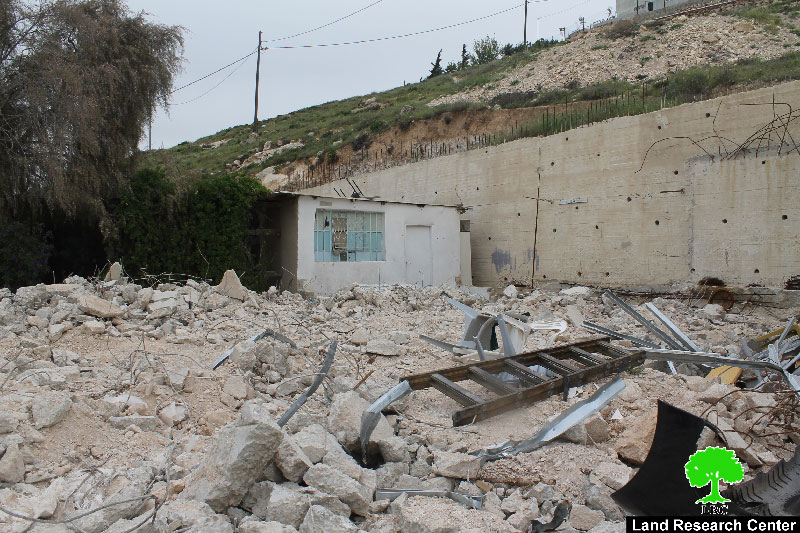 Prepared by
The Land Research Center
LRC