Israeli Occupation Forces demolish agricultural room in Bethlehem city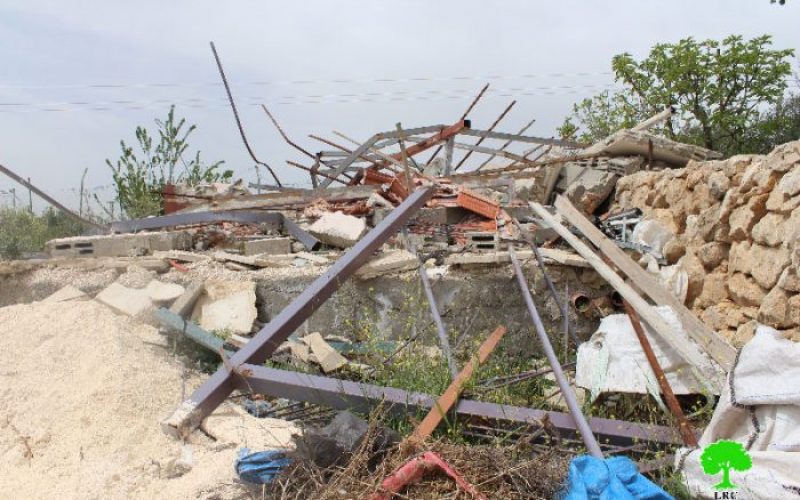 Violation: demolition of structure
Location: Wad Rahhal village- Bethlehem
Date: March 16, 2016
Perpetrators: Israeli Occupation Forces
Victims: citizen Amer Al-Kamel
Details:
A massive force from the Israeli occupation army raided on March 16, 2016 Wad Rahhal village, southeast Bethlehem city and demolished an agricultural room that belongs to citizen Amer Al-Kamel on the claim of "unlicensed construction".
Al-Kamel told Land Research Center the following:
" The demolition took place in the morning of that date; I was only informed of it by my neighbors. I intended to use the room to be a storage unit for my agricultural equipments and as a resting place"
The demolished room is reported to be of 70m2 in area and was still under construction. It was built by cement bricks and roofed with metal slaps.
Photos 1-3: the demolition operation

The mayor of Wad Rahhal told Land Research Center the following:
" Lately, Israeli attacks escalated on the village in line with the expansion works on Efrat colony that is expanding at the expense of the village's lands"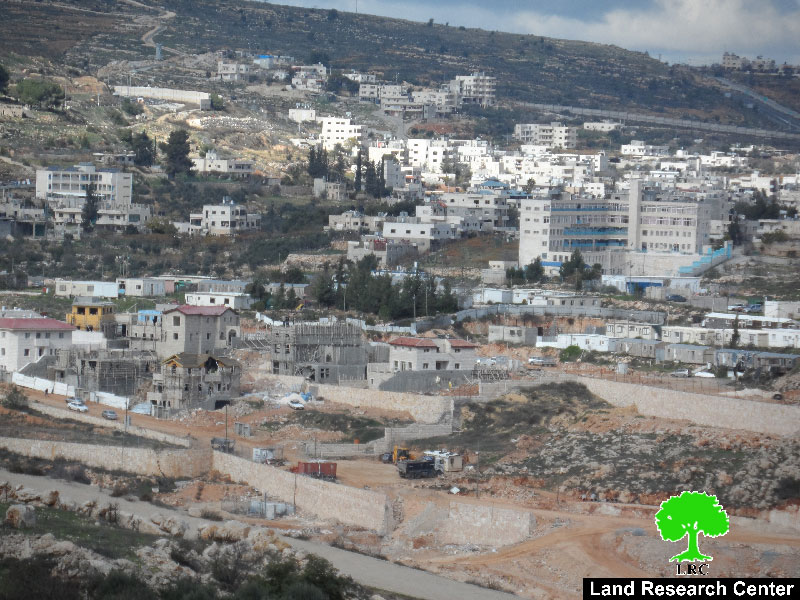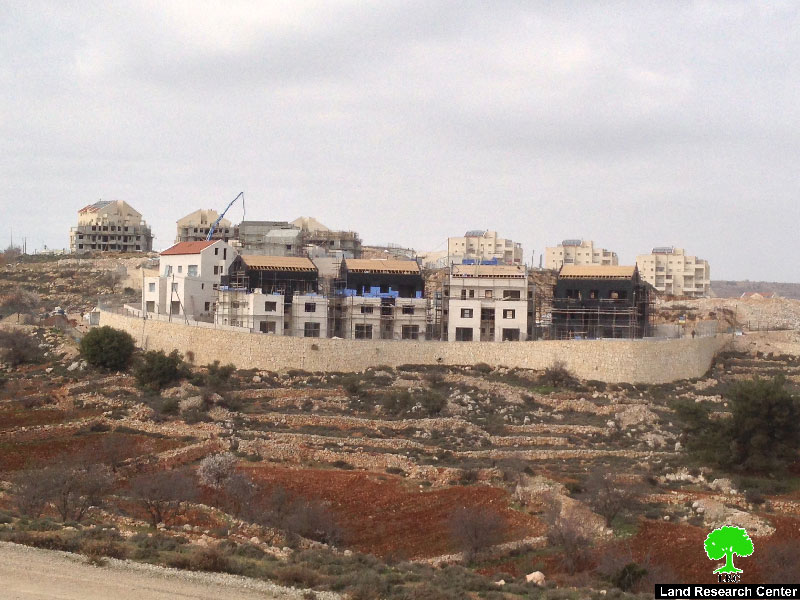 Expansion works on Efrat colony

It should be marked that the targeted room is founded nearby Khallet Al-Nahla area that colonists are trying to take it over. They were reported to set up cottage and frequently be present there.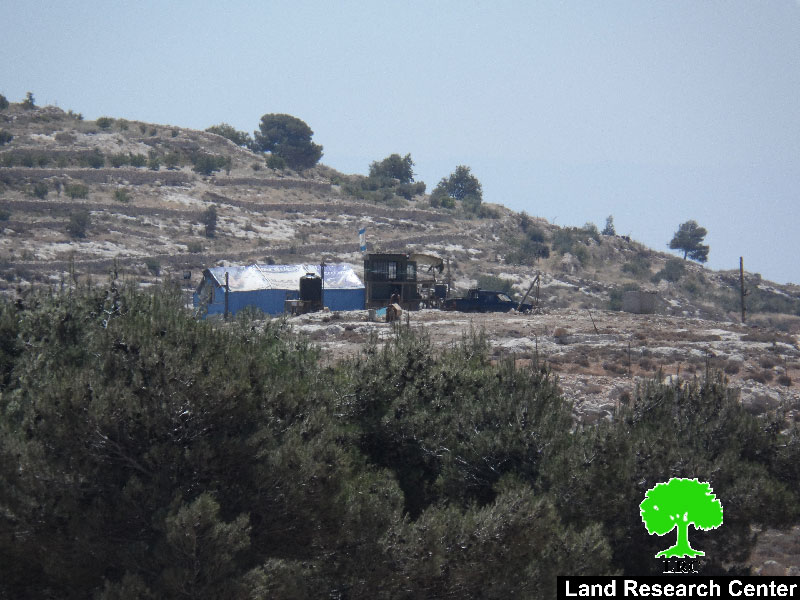 The cottage in Khallet Al-Nahla

About Wad Rahhal:
It is one of villages relative to Bethlehem governorate and is located to the south of it. The village is edged by Janatah from the east, al-Khadr from the north, Wadi al-Nis from the west and Jurat al-Sham'a from the south. It is of 4132 dunums in area and is inhabited by 1650 people. PCBS 2013
Prepared by
The Land Research Center
LRC