The Israeli Occupation Forces demolish residences in Jerusalem neighborhoods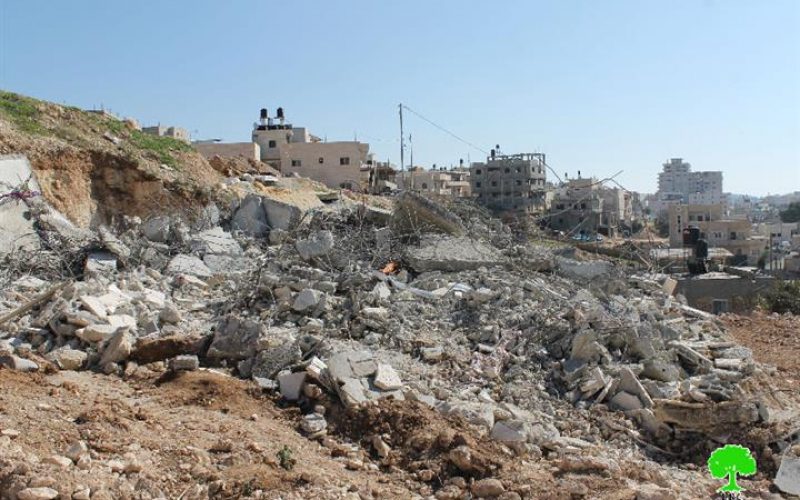 The dozers of the occupation forces demolished on February 02, 2016 a house in the area of Wad Al-Humus from Sur Baher town, south Jerusalem on the claim of "unlicensed construction"
A staff from Israel municipality in Jerusalem accompanied by police members raided the area at dawn and broke into the residence of Iyad Mahamid. The 200m2 house is inhabited by seven members including five children. Noteworthy, Mahamdid works as a bus driver.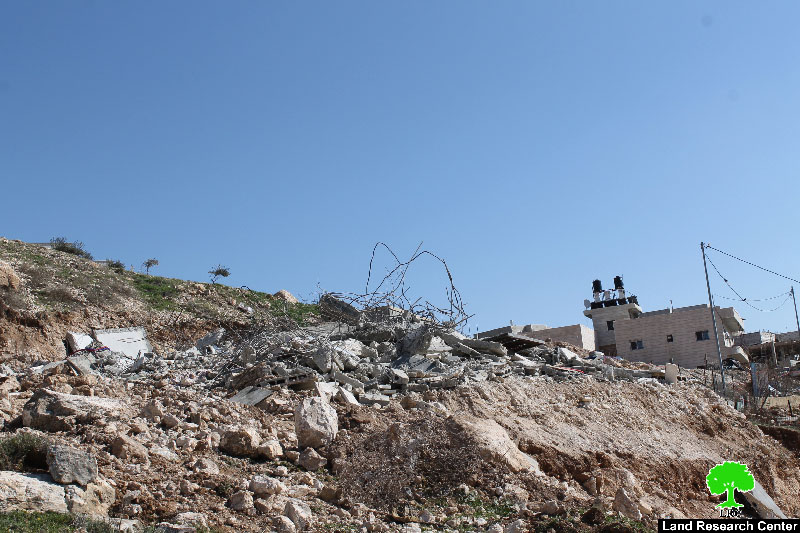 Iyad told Land Research Center the following: " I constructed the house to move in to it with my family. I was planning on building a wall to surround the house. A staff from the municipality hanged on December 01, 2015 a stop-work order on my structure. Fourteen days later, I received a demolition order on the house and immediately sought attorney Hussein Ghannam to defend the case in Israeli courts. Today's morning, Police and municipality members arrived at the place with a dozer and demolished my house"
The occupation's municipality demolish an under construction residence in Wad Qaddum neighborhood
The occupation dozers also demolished another residence in the Silwan neighborhood of Wad Qaddum, south Al-Aqsa mosque on the claim of "unlicensed construction". Noteworthy, the targeted house is owned by Citizen Yahya Mihsin from the neighborhood.
Yahya told Land Research Center the following: "I constructed the house on May 2015 to be home for my eight member family because I used to live in my family house. The house is of 220m2 in area and I was planning to move in the moment it gets done. During construction, a staff from the municipality arrived at the location and hanged a stop-work order on the house. On the morning of Tuesday February 02, 2016, a massive force encircled the area, ransacked the residence and then demolished it".
The occupation uses all possible means to harass Jerusalemites to force them leave their residences, creating room for colonial plans of takeover and expansion. Demolition operations, threats and collective punishment are Israeli policies against civilians to continue occupational and colonial expansionist plans.
Israel municipality imposes extremely complicated and highly expensive procedures for construction in Jerusalem. Thus, Jerusalemites become forced to build without licenses and permits, which lead them to face the penalty of demolition.
Prepared by
The Land Research Center
LRC