The Israeli Occupation Forces sweep a plot and uproot trees in Al-Arrub camp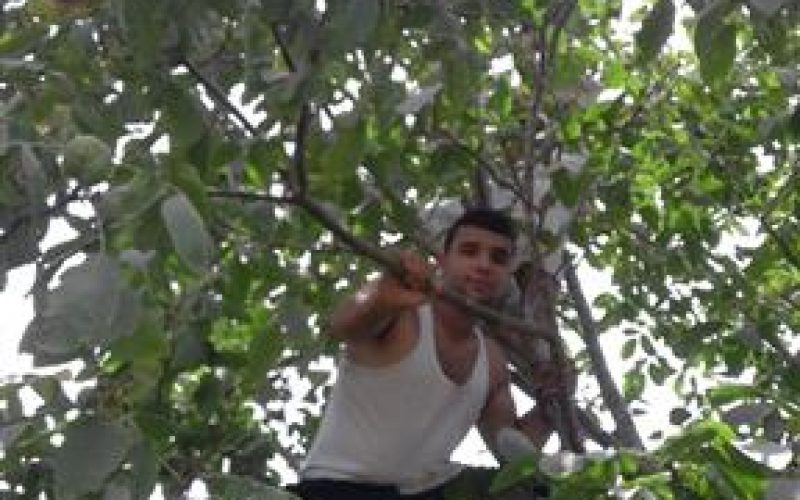 Violation: sweeping lands and uprooting trees
Location: Al-Arrub camp- Hebron governorate
Date: January 14, 2016
Perpetrators: Planning and Construction Committee- Israel Civil Administration
Victims: Citizen Saleh Jawabrih
Details:
The dozers of the Israeli Occupation Forces on January 14, 2016 swept an agricultural land, demolished retaining walls and uprooted fruitful trees in the plot of Saleh Jawabrih that is founded north of Al-Arrub refugee camp.
The son of the land owner, Nael Jawabrih, said that his father bought a 600m2 plot in 2000 hoping to build a house on it to settle down with the family. The father then built a retaining wall, dig water well and planted the plot with some trees.
The Israeli occupation authorities served on October 21, 2013 Citizen Saleh an eviction order on his land to be carried out within 45 day deadline. Noteworthy, Saleh sought an attorney to object to the order in Israeli courts but the land was eventually destroyed.
Photos 1+2: the evictions orders on Jawabrih's
The dozers were reported to demolish the retaining wall (100m), poke hole in the water well and uproot a number of aging trees. Trees are:
No.

Type

Quantity

1

Olive

24

2

Vine

10

3

Fig

3

4

Berry

2

5

Apricot

2

6

Cherry

2

7

Nut

3

8

Quince

1

Total

47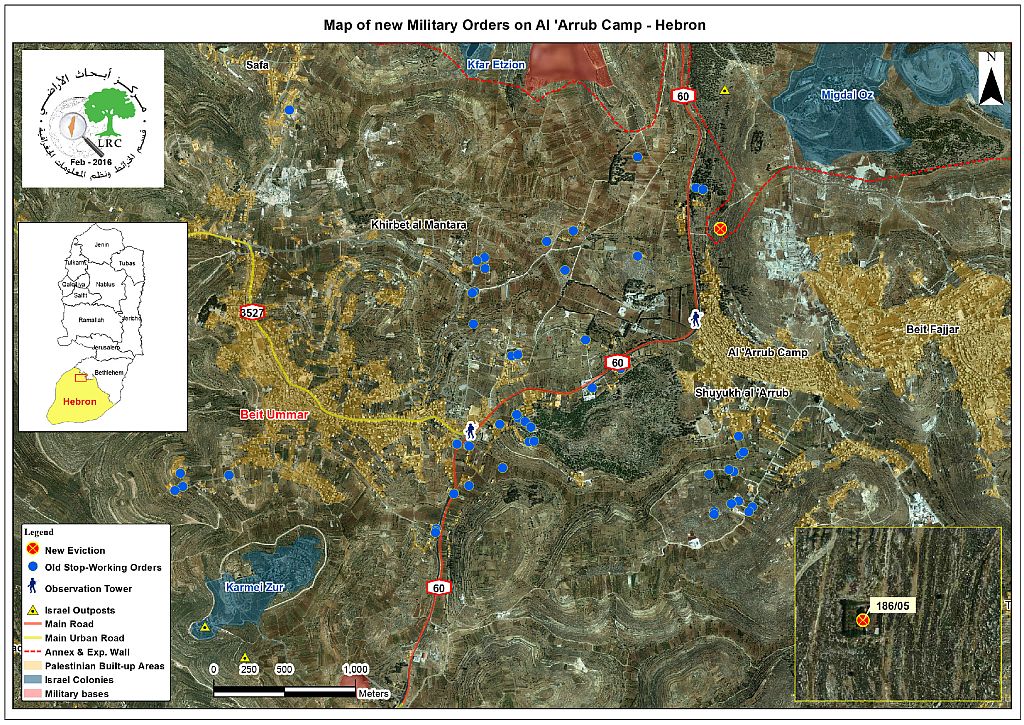 The dozer also reached out some areas planted with thyme, peppermint and sage. It should be marked that the plot is located in front of "Beit Al-Baraka" building that was taken over by the occupation to become a colonial outpost in 2015t.
Photos 3-8: signs of the ravaging and destruction
While narrating the incident, Nael recalled the first displacement of his family from the village of Iraq Al-Manshiya to Al-Arrub camp in 1948. He also grieved the dream of establishing a house to settle down in.
Throughout the talk, Nael was looking at a photo of the nut tree in his cell phone. His brothers and he picked the nuts from the tree like this time last year but not anymore.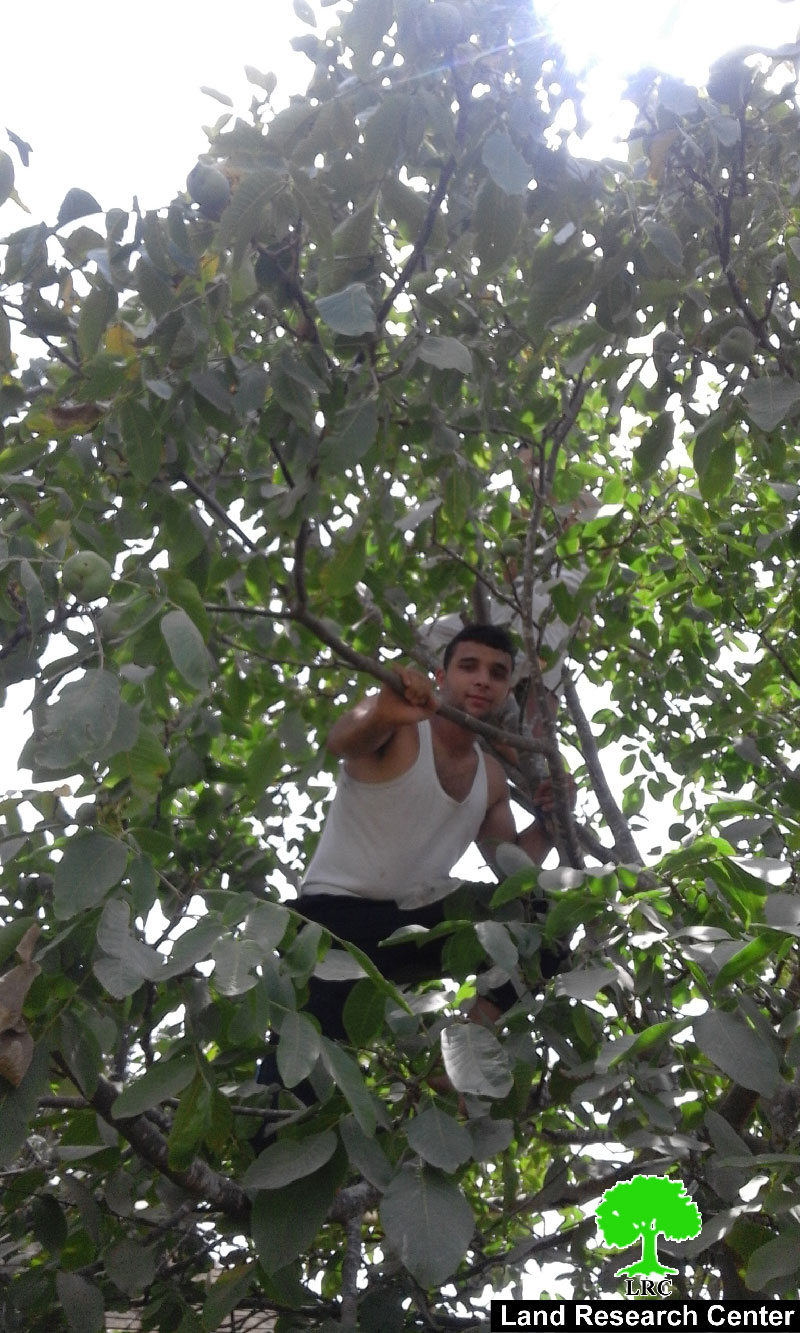 Photo 9: the huge size of the uprooted nut tree
Prepared by
The Land Research Center
LRC