The Israeli occupation authorities demolish a residence west Hebron city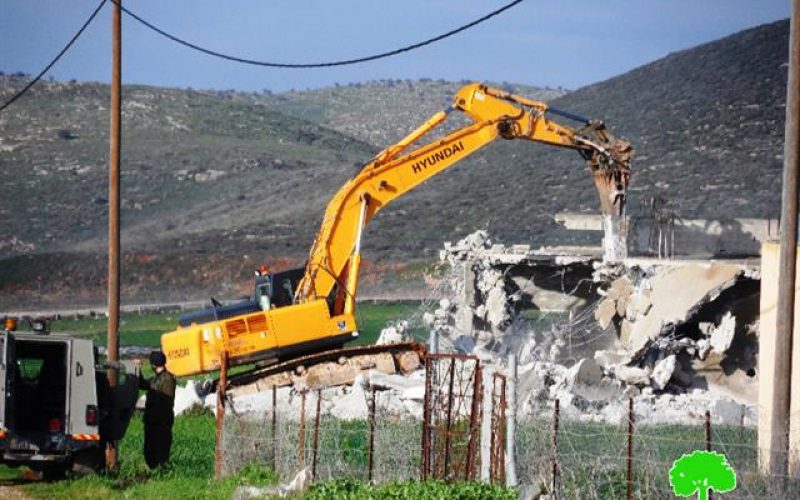 Violation: demolishing a house
Location: Beit Al-Rosh Al-Tahta- Dura town
Date: January 20, 2016
Perpetrators: Israel Civil Administration and army troops
Victims: family of Salim Abu Ayyash
Details:
The Israeli Occupation Forces demolished on January 20, 2016 a residence and water well owned by citizen Salim Abu Ayyash in the Dura village of Beit Al-Rosh.
A massive force from Israel Civil Administration and Border Police arrived at the village from the western side and surrounded the house. Two accompanying dozers first embarked on demolishing the wall ( 200*1m) surrounding the house then demolished the house and the nearby water well (150m3).
It should be marked that the targeted house was built in 2014 and is still not finished from the inside. With an area of 160m2, the residence was supposed to be home for ten members including 5 children.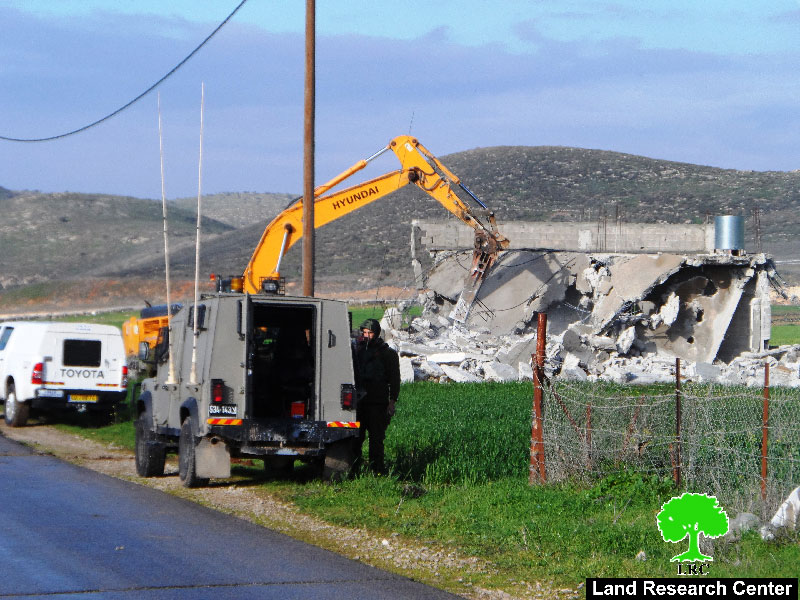 it is reported that the demolished house is located to the east of the apartheid wall, which was established on confiscated lands from Beit Al-Rosh Al-Tahta in 2006.
The Israeli occupation authorities justified the demolition on the usual claim of "unlicensed construction"; meaning that the house was built without a permit.
About Beit Al-Rosh:
It is located 17 km to the west of Dura town with a total population of 700 people, the majority of whom work in the agriculture sector.
Prepared by
The Land Research Center
LRC