An Israeli decision to transfer 1545 dunums of Jericho lands into "State Lands"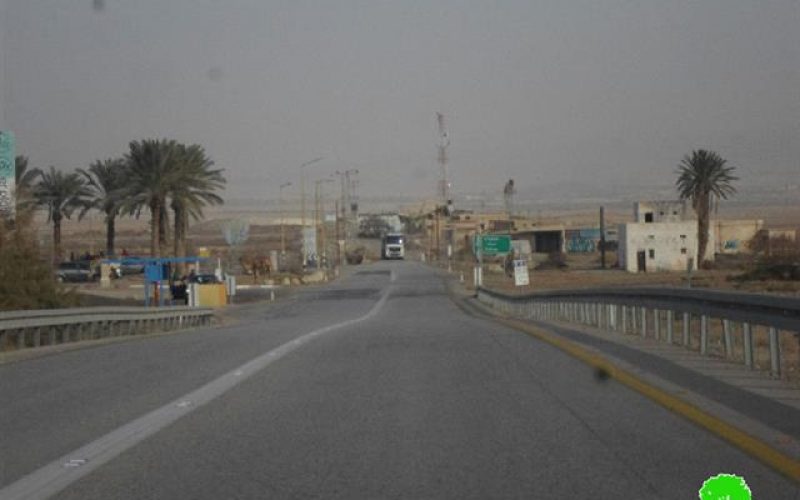 Violation: stealing 1545 dunums of lands
Location: east Almog colony
Date: January 20, 2016
Perpetrators: the Israeli government
Victims: big number of farmers
Details:
Hebrew media advertised on January 20, 2016 a draft of an Israeli decision to transfer 1545 dunums of Jericho lands into "state lands". Noteworthy, the targeted lands are adjacent to Almog colony.
Same news were aired through the military radio stating that the defense minister, Moshe Yalon, plans to confiscate 1545 dunums to the east of Almog colony. Noteworthy, the colony was established on confiscated lands in the aftermath of the 1967 war.
Many agricultural companies specializing in field crops and protected plantation benefit from Almog colony.
It should be marked that the new decision will ban Palestinian lands owners from accessing and benefiting their lands in the targeted area.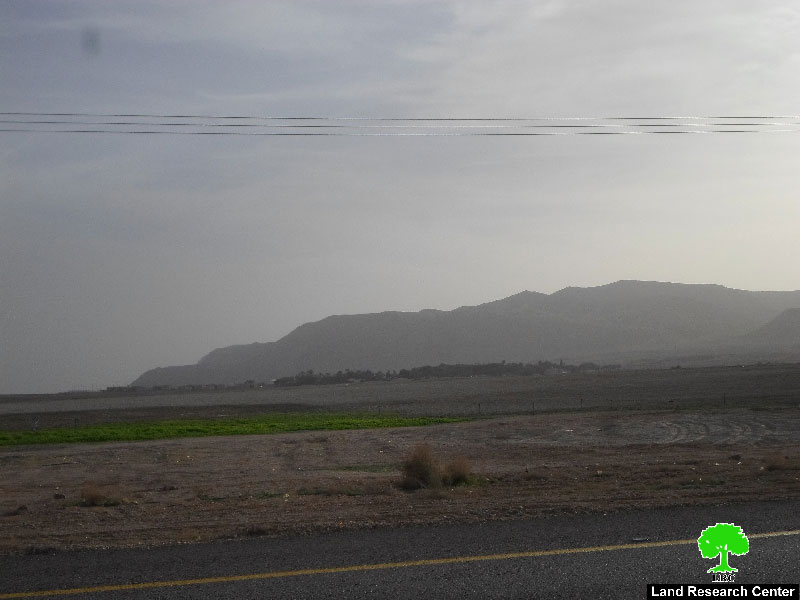 Photo 1: the targeted lands by the decision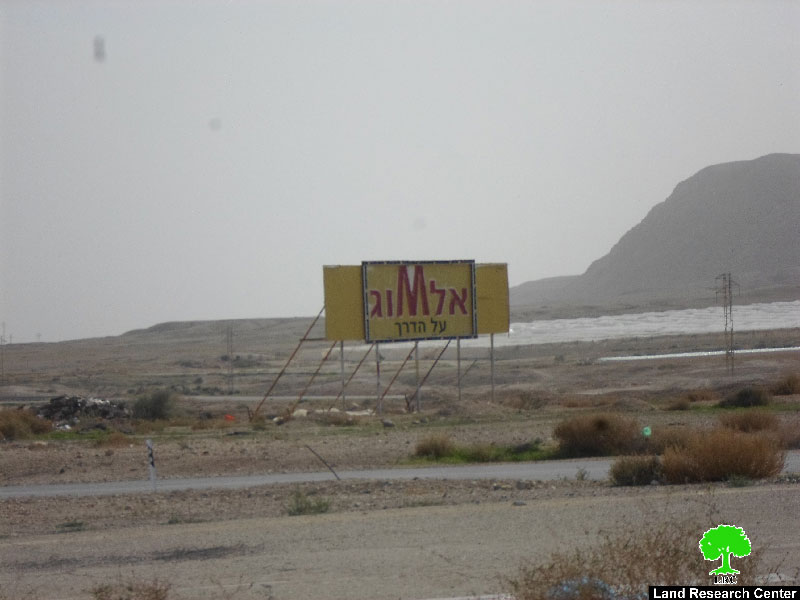 Photos 2-5: Almog colony with a view of the targeted lands
The new order is believed to be a step to impose colonial expansions activities and plans on the area through annexing the targeted lands to Almog colony. This will make it impossible for the lands owners to restore their property and will create facts on the ground in any future resettlements with the Palestinians and Israelis.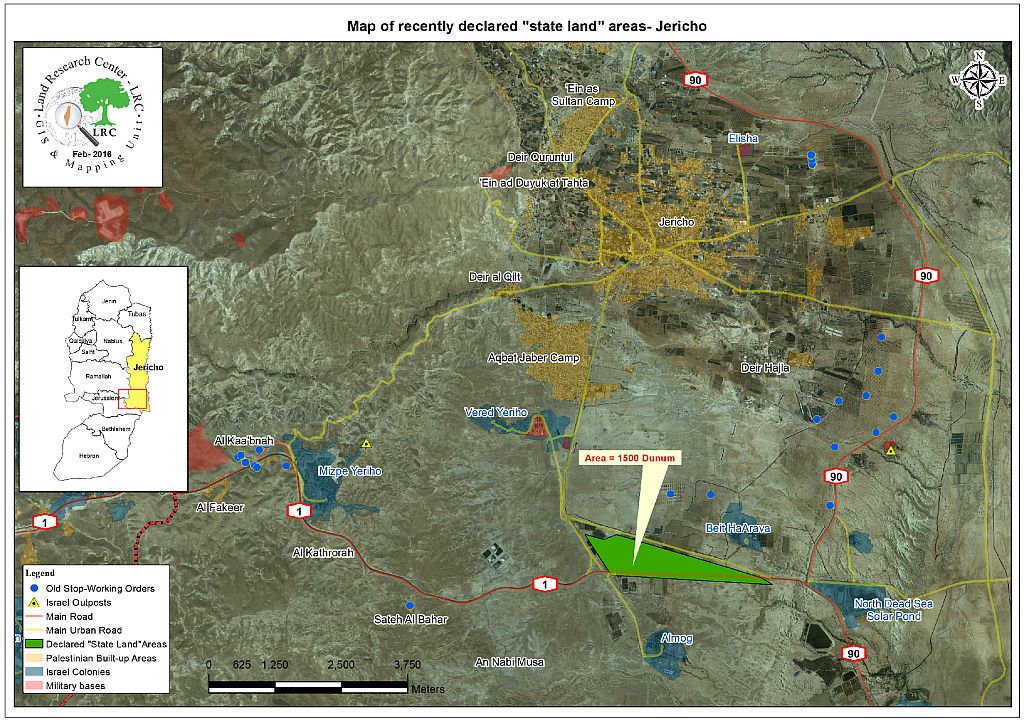 It is reported that the Israeli occupation did a similar move in 2014 by confiscating 3500 dunums of Bethlehem and Hebron lands. ( link)
It should be marked that the Israeli occupation conducted, since 1967, discriminative measures aiming at ripping of the Palestinian legitimacy on the land for the sake of expanding colonies and taking over more areas. A distinguished measure is the military orders issued to serve the greater Israeli project of lands takeover, which in its turn serves colonial expansionist plans.
Not only, the occupation uses all illegal means and pretexts to legalize colonization of the West Bank, racing time to devour as much agricultural lands as possible to create facts on the ground.
Some international laws pertaining lands confiscation:
Article 1 of the International Covenant on Civil and Political Rights States:
"All peoples have the right of self-determination. By virtue of that right they freely determine their political status and freely pursue their economic, social and cultural development."
"All peoples may, for their own ends, freely dispose of their natural wealth and resources without prejudice to any obligations arising out of international economic co-operation, based upon the principle of mutual benefit, and international law. In no case may a people be deprived of its own means of subsistence."
Article 17 of the Universal Declaration of Human Rights stating: "Everyone has the right to own property alone as well as in association with others. No one shall be arbitrarily deprived of his property.
Prepared by
The Land Research Center
LRC