The Israeli occupation municipality in Jerusalem demolishes a residence in neighborhood of Al-Sheikh Jarrah and dumps earth onto it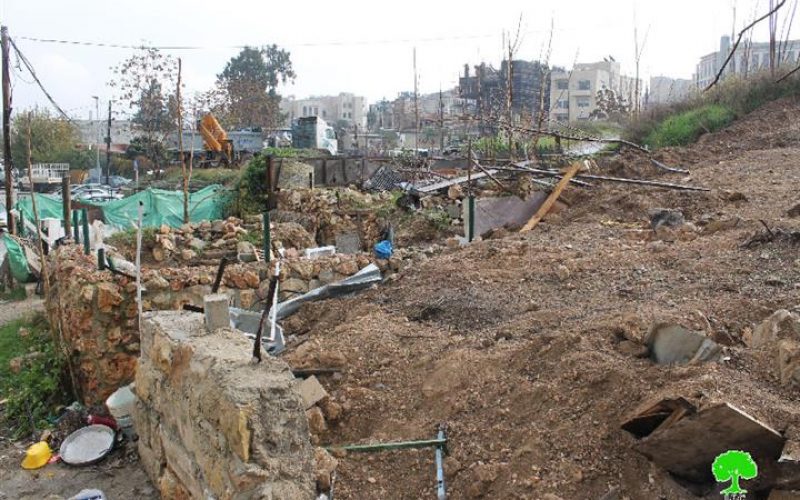 The dozers of the Israeli municipality in Jerusalem demolished on December 16, 2015 a residence in the Jerusalem neighborhood of AL-Sheikh Jarrah on the claim of unlicensed construction. The house is reported to be owned by female Jerusalemite Dina Foudeh, who resides the house with her five children.
Dina told Land Research Center the following:
"The house is composed of two bedrooms, a kitchen and a bathroom; it was built by stones and is of 95m2 in area. The house is originally for my father; I renovated it three years ago. Note that we didn't receive any decision from the municipality. But today, a massive force from the occupation police and a staff from the municipality arrived at the place at 7:30 in the morning to demolish the house. Police evicted us from the house, municipality workers evacuated some of the interior and the dozers then embarked on demolishing the house. After that, earth was dumped onto the house.
Now we live in a storage unit that my father used for his work. It is unhealthy to stay in such a residence where water and air leaks from the ceiling and everywhere else". See Photos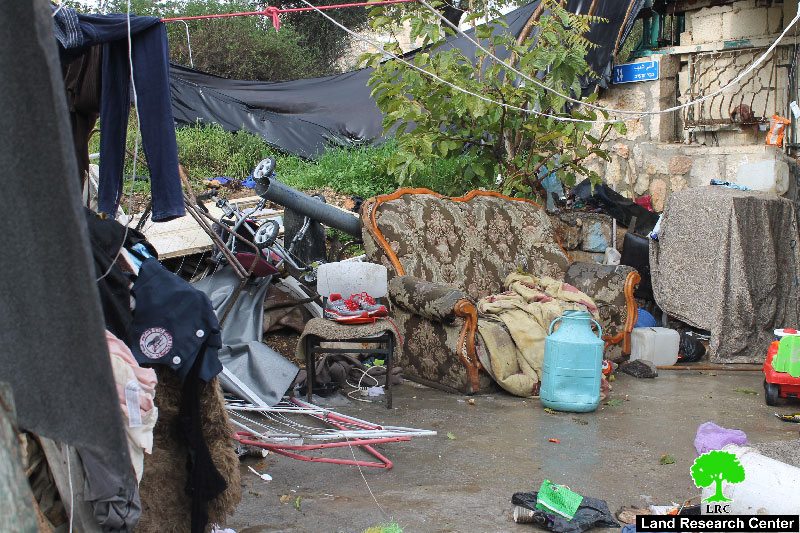 Photos of Demoliton in Sheikh Jarrah neghborhood in Jerusalem
It should be marked that the area of Al-Sheikh Jarrah is one of the Jerusalemite neighborhoods threatened by the Israeli plans. Many houses have been served stop-work and demolition orders. Not only that, other residences were asked to be evacuated for the favor of colonial groups and organizations that are active in taking over Palestinian properties.
Prepared by
The Land Research Center
LRC