The occupation forces demolish a house and damage others in Silwad town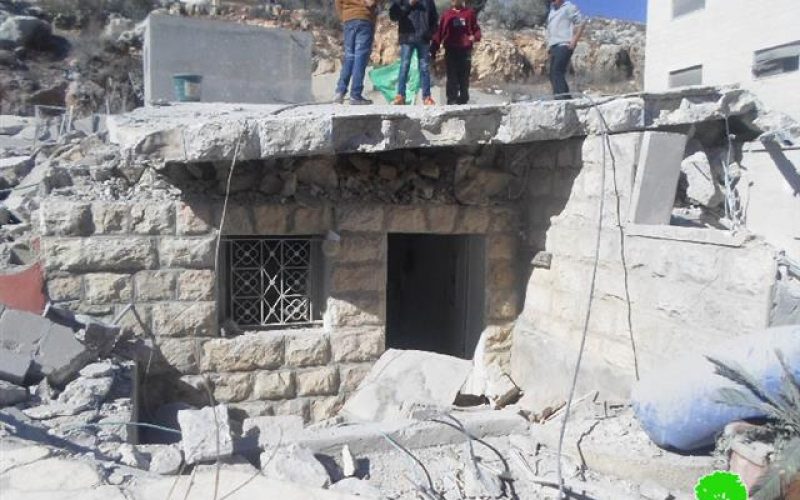 Violation: demolition of a house
Location: Silwad town- Ramallah
Date: November 14, 2015
Perpetrators: the Israeli occupation forces
Victims: Citizen Salih Al-Najjar
Details:
A massive force from the Israeli occupation army raided on November 14, 2015 Silwad town, east Ramallah and surrounded the house of prisoner Muath Al-Najjar, who allegedly carried out an attack nearby Adi Ad colony on August 2015.
It should be marked that the occupation soldiers forced the residents to evacuate the building before detonating it by explosives. Noteworthy, the detonated house (240m2) was of two floors; the first story was built on 1967 where the second one was built on 1978. فhe house belongs to the heirs of Salih Al-Najjar; it was inhabited by four members before getting demolished. Damages reached out neighboring houses and stores that had their windows shattered due to the explosion.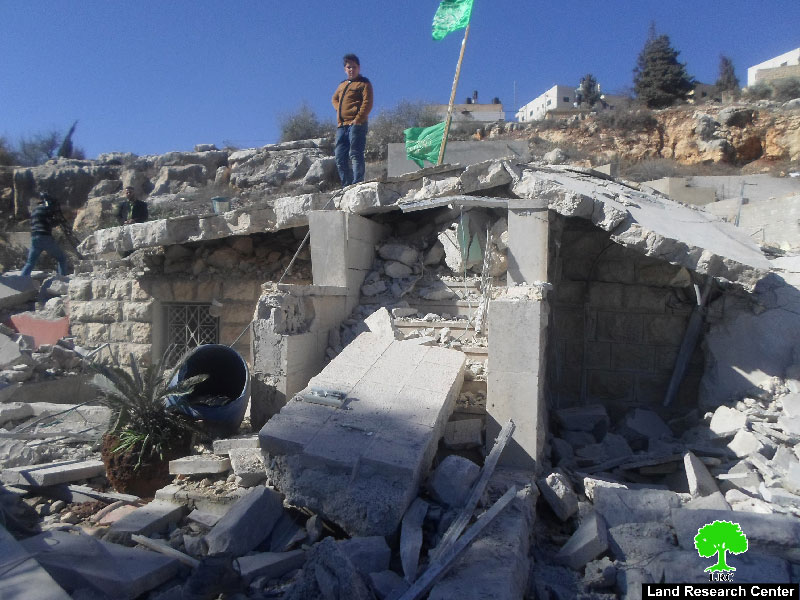 Photos 1-3: the residence of Al-Najjar family
A collective punishment:
The Israeli occupation authorities delivered on October 15, 2015 the family of Muath a confiscationevacuation order on their house with a 72 hour deadline. The family objected to the order through the human rights organization HAMOKED but the objection was refused at time. The affected also filed on October 20, 2015 a plea to Israel Supreme court to halt the demolition order until considering the plea.
The plea was finally rejected on November 12, 2015 and the demolition was approved effective.
Land Research Center sees the policy of home demolition as an ethnic cleansing practice and a violation of the following:
Article 17 of the (1948) Universal Declaration of Human Rights stating: "Everyone has the right to own property alone as well as in association with others. No one shall be arbitrarily deprived of his property."
Article 53 of the Geneva Fourth Convention (1948) declaring: "Any destruction by the Occupying Power of real or personal property belonging individually or collectively to private persons, or to the State, or to other public authorities, or to social or cooperative organizations, is prohibited, except where such destruction is rendered absolutely necessary by military operations."
What Israel does of demolitions in east Jerusalem and West Bank is a clear-cut violation of human rights and all of the international laws and covenants. Israel only aims at displacing Palestinians for sake of serving the colonial expansion plans.
Prepared by
The Land Research Center
LRC