The Israeli occupation confiscate tents gifted by the Red Cross to shelter people affected by demolition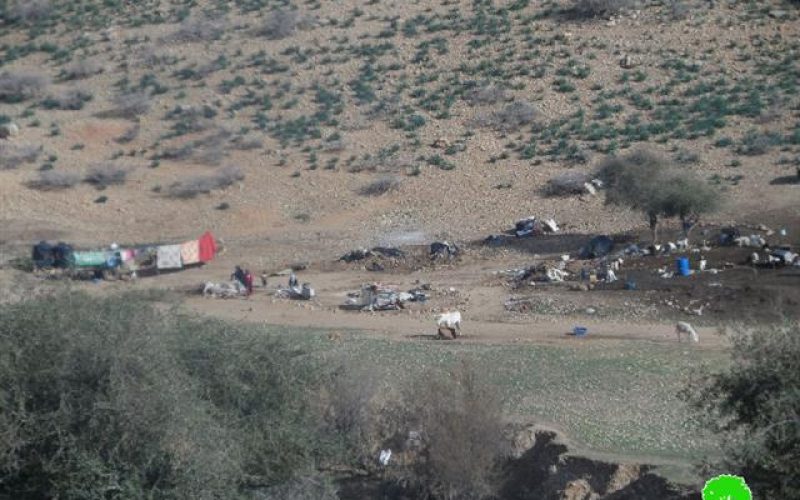 Violation: confiscating tents
Location: Al-Hadidiya hamlet- Tubas
Date: November 29, 2015
Perpetrators: Israeli Forces
Victims: 3 Bedouin families
Details:
After a week from demolishing the whole Bedouin community of Al-Hadidiya, east of the northern parts of Jordan Valley, the Israeli forces on October 29, 2015 raided the hamlet and confiscated the seven tents gifted by the Red Cross to relieve the affected families. Noteworthy the families got their barns, sheds and structures previously demolished.
Mr. Abdel Rahim Bsharat told Land Research Center the following:
"A massive force of the Israeli occupation military and two trucks raided the area at nine a.m. in the morning and forcibly evacuated the three families from their donated tents. The force dismantled the tents and moved them to a nearby military camp by the trucks. Noteworthy, a confiscation notice was delivered to the owners".
He also added:
"Despite we live out in the cold, we insist on staying on this land, where we were born and where we will die. If we leave the area, the occupation will immediately take it over to be annexed to the nearby Roi colony. We will remain here to defend our lands"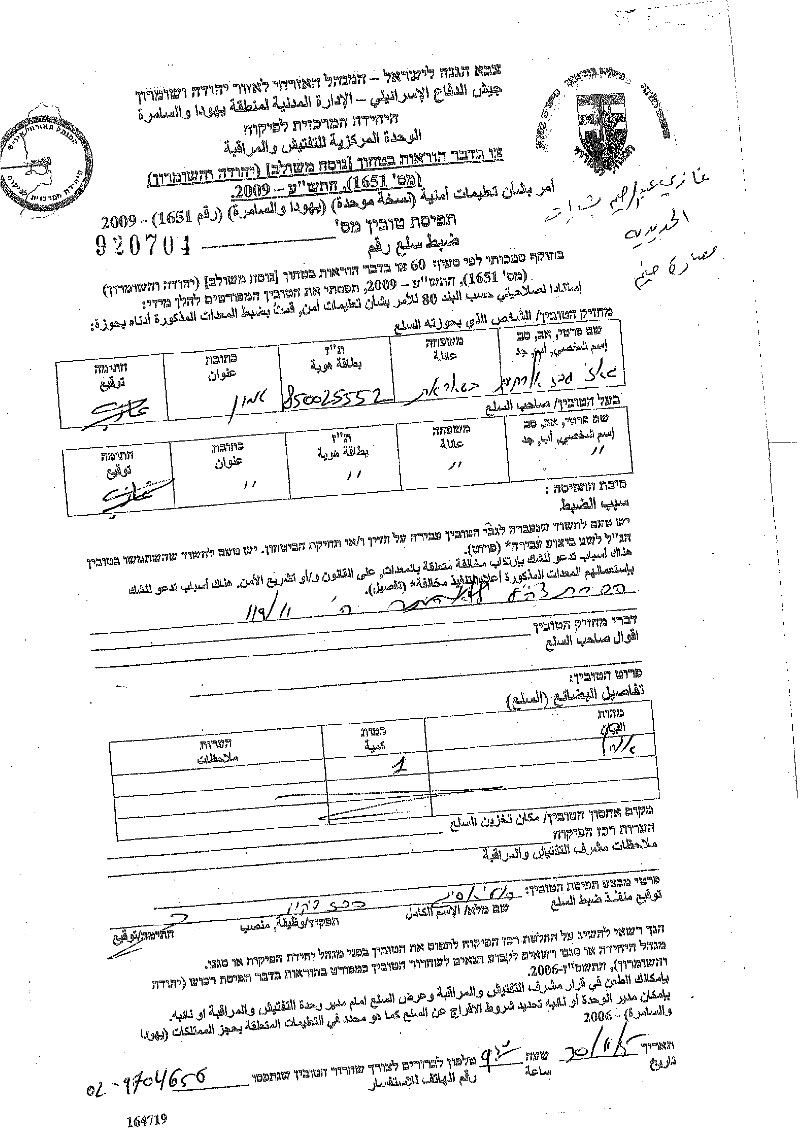 Photo 1: the confiscation notice
About Al-Hadidiya hamlet:
Located 33 km east Tubas, it is considered part of Thaher Al Maleh area. Moreover, it populates about 100 people who depend on agriculture and livestock to make living. Most of the residents are nomads descending from Bisharat and Odeh families from Tammun; they resided in Sahel Al Beqea' the dents for planting and growing cattle just like any other nomad assemblage in the area that used to belong to Palestinians.
The hamlet underwent many demolitions by the Israeli occupation authorities, which do not recognize and acknowledge this area. The redundant demolitions, which reached out almost every structure in the hamlet, aim at displacing the residents of the area to become under the military control of the Israeli occupation. This is to serve the Zionist Plan in the area of Palestinian Jordan Valley.
Prepared by
The Land Research Center
LRC