The Israeli occupation close the main road of Aorta village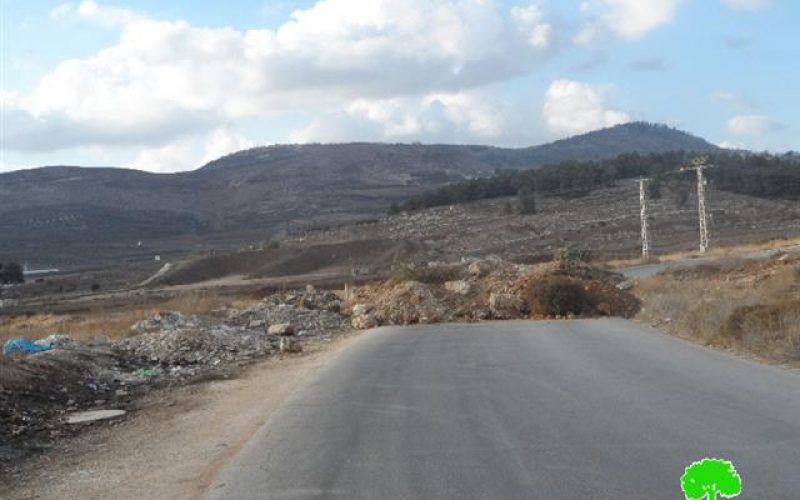 Violation: closing the main road of Aorta
Location: northern side of the village
Date: October 02, 2015
Perpetrators: the Israeli occupation army
Victims: the residents of the village
Details:
With the noticed escalation of violence against the residents of Nablus suburbs by colonists, the Israeli occupation army on October 02, 2015 closed the northern entrance of Aorta village, which is located next to Huwwara checkpoint and leads to Nablus city.
It should be marked that the Israeli forces dug a trench in the middle of the road and piled dirt into a mound to guarantee best closure of the road, which links the village to Nablus city.
Noteworthy, the road was closed in the aftermath of the second intifada of 2000; the road remained closed until 2014. But today, the Israeli forces came back and shut it down as a collective punishment on the village's residents. This will increase the suffering of people in terms of the freedom of movement; a new route of extra 6km will be used by the residents to reach their destinations instead of the original one.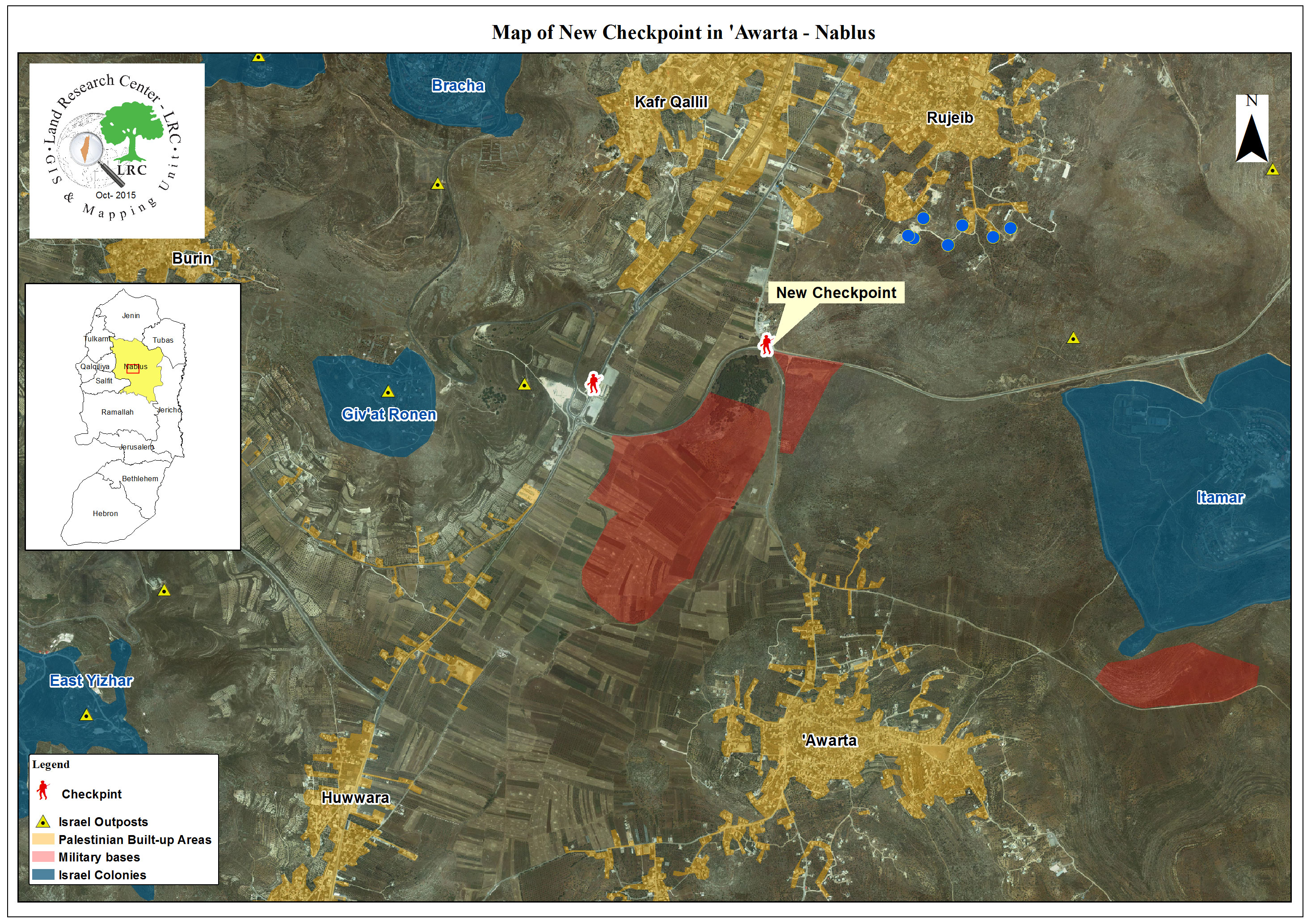 An aerial photo of the closed road in Aorta village
About Aorta:
It is located 7km to the southeast of Nablus city and is considered the historical gate to the valleys and mountains of Nablus. The village is edged by Beit Furik from the north, Beita from the south, Huwwara from the west and Aqraba from the east. Aorta overlooks 12 Palestinian villages in addition to Nablus city; part of the village's land is founded within the municipal borders of Nablus.
The village's total land area is 15,051 dunums, of which 653 dunums are Aorta's built-up area. Aorta is famous for its fertile soil, Roman olive trees and wheat and barley plantation. Aorta has a total population of 5623 people (2007 census). Noteworthy, the Israeli Forces confiscated around 2,388 dunums for the favor of nearby colonies.
It should be marked that big part of the villages residents depend on agriculture and livestock as main source of income. The village is composed of a number of families namely ( Awwad, Qawariq, Darawshih and Sharab). Source: GIS department -Land Research Center
The village of Aorta lacks infrastructure and water supply network, taking into account that the village is founded on a huge water stack. Residents of Aorta depend on rainwater harvesting cisterns and water trucks, which are considered expensive. Noteworthy, it is reported that a water reservoir is being built in the area of Sahel Ruaijib to support the area; the reservoir is funded by one of the international humanitarian organizations.
Three historical shrines that relate to the Mamlouk time are founded in the village of Aorta. The Israeli occupation authorities Judaized those shrines and gave them Israeli names. (Aorta village council).
Prepared by
The Land Research Center
LRC