Itamar colonists ban residents of Al-Yanun village from picking olives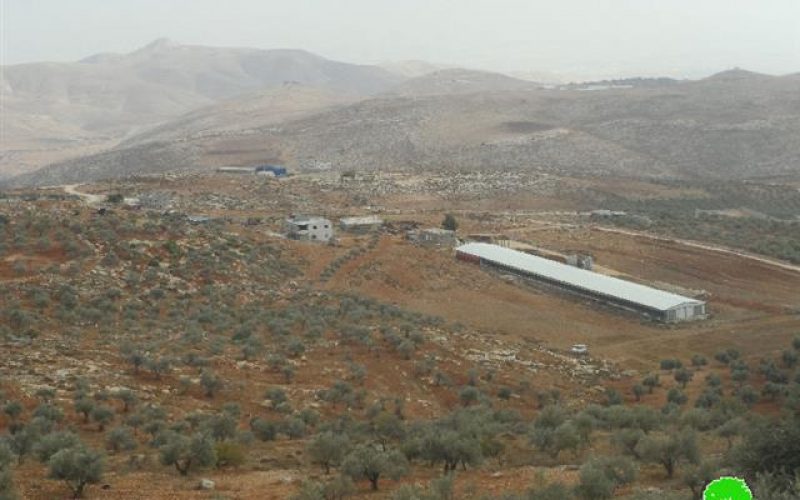 Violation: banning farmers from picking olive
Location: Al-Yanun village- Nablus
Date: October 08, 2015
Perpetrators: Itamar colonists
Victims: residents of the village
Details:
The Nablus village of AL-Yanun is living a constant catastrophe due to Israeli violations and attacks on people and lands. Itamar colonists and others from neighboring outposts on October 08, 2015 banned farmers from AL-Yanun, east Aqraba town from picking their olives.
The chairman of AL-Yanun village council told a researcher form Land Research Center the following:
"Colonists chased farmers in the groves despite obtaining specific permits allowing them to access their lands from the Israeli District Coordination Office DC. But colonists chased and threatened farmers of killing. The Israeli troops interfered at time and sent the farmers out on the wish of colonists and declared the area a closed military zone"
What happened in the area of Al-Yanun has been lately repeated but in the southern suburb of Nablus, which is overwhelmed by Israeli colonies and outputs that devour a vast area of lands. Land Research Center documented many violations and attacks carried out by colonists against lands and farmers; especially during the olive seasons.
Photos 1-2: Al-Yanun village with a view of Itamar colony
The residents of Al-Yanun village are reported to be violated and assaulted by gangster colonists. This comes for the sake of evicting the area from Palestinian so that colonists can take it over and expand their colonies on. The area is edged by Jad'unim colony from east and north and Givat Alam Afri Ran and Itamar colonies from the west.
About Al-Yanun:
Yanun is 15 km to the east of Nablus city. There is not any road network that connects the village to the city except the old road which was renovated only lately. The street leads to 'Aqraba village. The village borders extend to reach 'Aqraba, Beit Furik, and 'Awarta villages. To the east there is Makhola colony and by-pass Road 90. The total area of the village is 16,000 dunums including 1,668 dunums built up area.
According to Palestinian official sources, there are 102 people living in the village, most of them belong to Bani Jaber and Marar clans. Some of the residents are refugees originally from the occupied village of 'Ajur which was occupied and destroyed back in 1948. Itamar colony has been expanding on the village lands as it took over more than 503 dunums from the village till now.
Prepared by
The Land Research Center
LRC