Extending the validity of a land grab in the Nablus village of Salim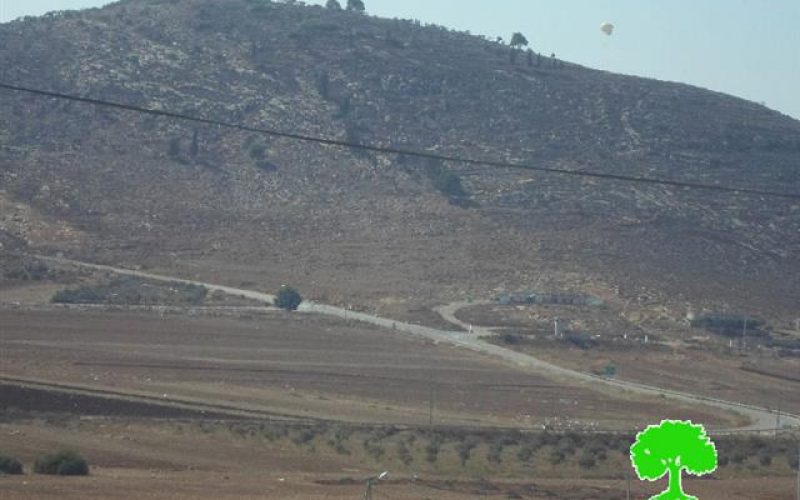 Violation: serving a military order to extend a validity of a land grab
Location: Salim village- Nablus
Date: September 20, 2015
Perpetrators: Israeli Forces
Victims: residents of Salim village
Details:
Salim village witnesses, as any other village in Palestinian suburbs, frequent attacks and violations by the soldiers of the Israeli occupation and fanatic colonists as well. Those fanatics reside in the colony of Itamar, which is located on confiscated lands from the village.
It should be marked that the Israeli occupation authorities on September20, 2015 issued a military order to extend the validity of a land grab on 1.94 dunums from the village of Salim. The plot is located within the natural block no.8 also known as Wad Al-Tin.
According to the order (05/118/C) signed by the commander of the army in the West Bank, the occupation is to extend the validity of the land grab on the plot for the second time in raw until 2017. Noteworthy, the land was confiscated in 2005 and a validity extension was given until 2010 on it.
It should be marked that the targeted area is located on the bypass road leading to Alon More colony. Note that the seized area has a watchpost to secure the area.
Photo 1: the military order with a map of the area attached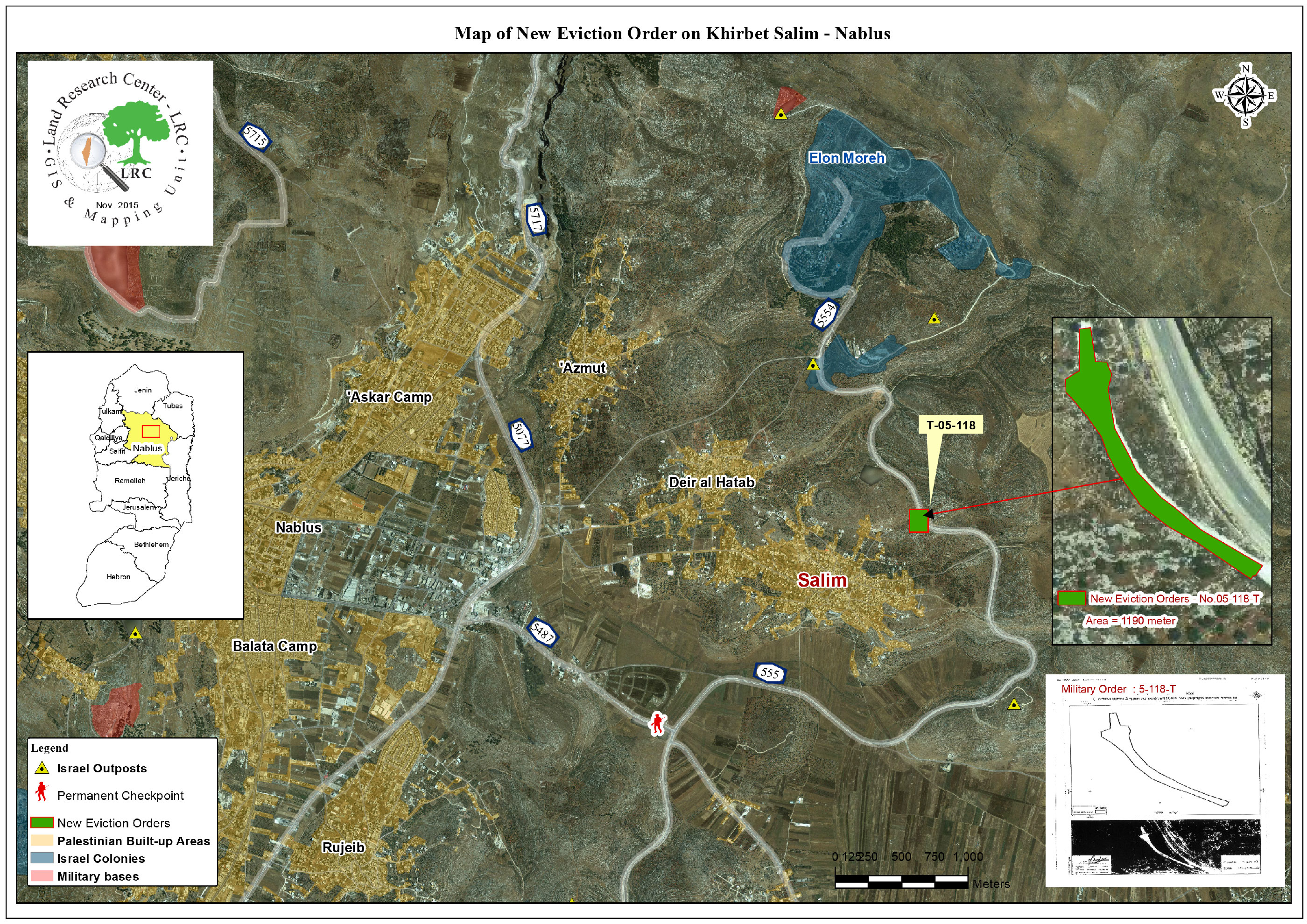 Photo 2: the targeted location
About Salim:
Salim village is located 3.5 km to the east of Nablus city; the village is edged by the town of Deir Al-Hattab from the northwest, Beit Furik from the south, Ruweijib from the west, and Beit Dajan area from the east.
Salim has a total land area of 10, 793 dunums, of which 803 dunums are the village's built-up area. It has a population of 5062 people (Palestinian Central Bureau of Statistics PCBS-2007)
International laws and covenants on violating lands and natural resources:
International Covenant on Civil and Political Rights, Article 2 stated the following:
All peoples may, for their own ends, freely dispose of their natural wealth and resources without prejudice to any obligations arising out of international economic co-operation, based upon the principle of mutual benefit, and international law. In no case may a people be deprived of its own means of subsistence.
2. Universal Declaration of Human Rights, Article 17 stated the following:
(1) Everyone has the right to own property alone as well as in association with others.
(2) No one shall be arbitrarily deprived of his property.
Prepared by
The Land Research Center
LRC