Confiscation and "extension of validity of land grab" notices in Nablus city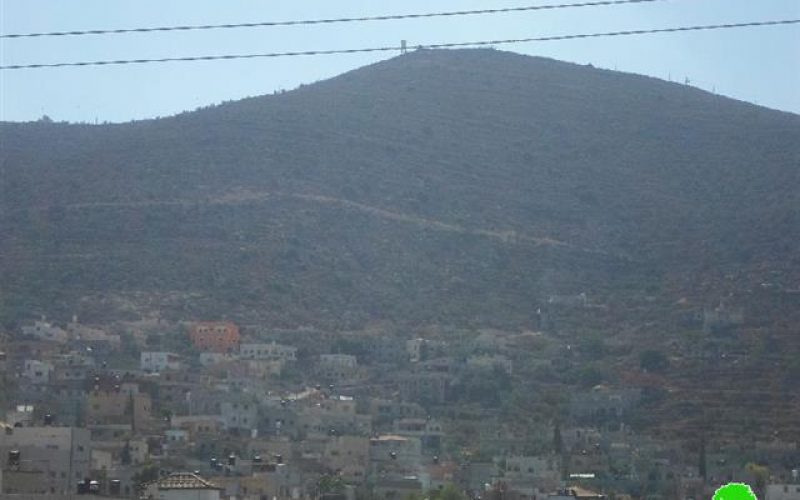 Violation: serving notices for confiscation and land grab extension
Location: Beit Furik- Nablus
Date: September 20, 2015
Victims: number of farmers from the village
Details:
The so-called Israeli District of Coordination Office DCO delivered the Palestinian side on October 2015 a military order signed by the commander of army in the West Bank Roni Alo. Note that the order was issued on September 20, 2015 but was not delivered until October.
The military order of "Extension Validity and borders amendment" number (T/22/12) stated the confiscation of 233 meters from Beit Furik lands in addition to the extension of validity of a land grab order on 39 meters from the village. The lands were confiscated in 2012 and today the extension was made until 2017.
The targeted lands are located in the areas of Khallet Abu Abdallah and Qurnat Al-Sheikh Mohammad, south Beit Furik town, which is adjacent to Itamar colony.
According to the data of field research of Land Research Center, the confiscation came for the aim of establishing a military watchpost nearby the apartheid fence that surround the colony. Noteworthy, the watchpost will be founded to impose hardships and harass farmers of the area.
Photos 1-4: the military order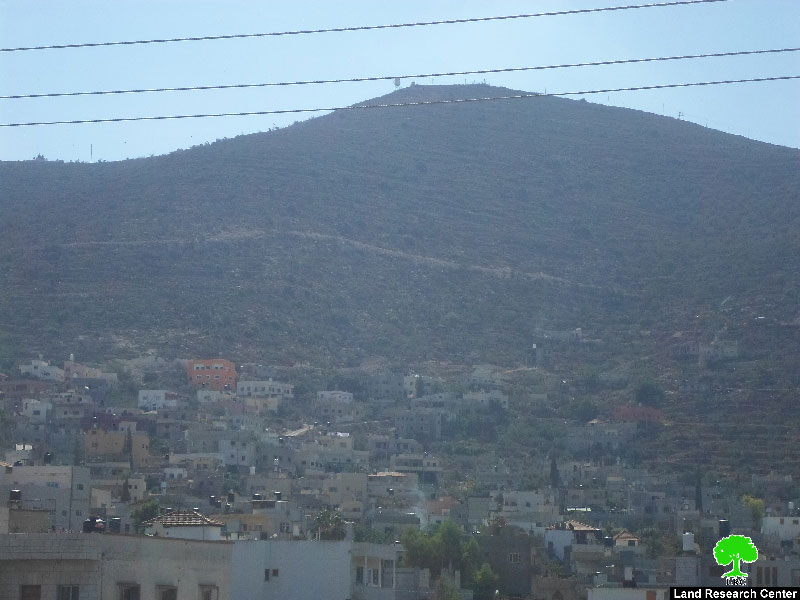 Photo 5: edges of Itamar colony with a view of the watchpost. The photo was taken from Beit Furik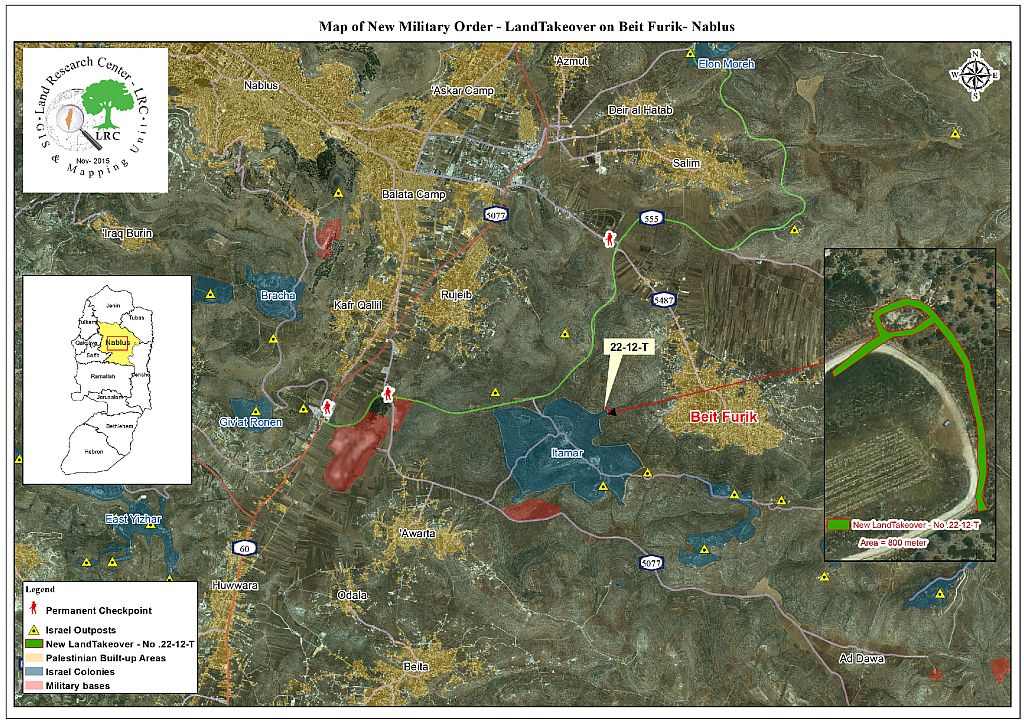 Beit Furik is a Palestinian town located about 7 kilometers southeast of the city of Nablus. It is bordered Rujib village from the west, Beit Dajan from the northeast, Salim village from the north and the illegal settlement of Itamar from the southeast.
The town is populated by approximately 12,000 residents (PCBS 2014 population Projection). Beit Furik has a total land area of 36,633 dunums, of which 15000 dunums were declared closed military zones by the occupation and 4658.36 dunums are the village's built-up area. (Municipality of Beit Furik).
Prepared by
The Land Research Center
LRC