Confiscation and demolition order on the residence of Maher Al-Hashlamoun in Hebron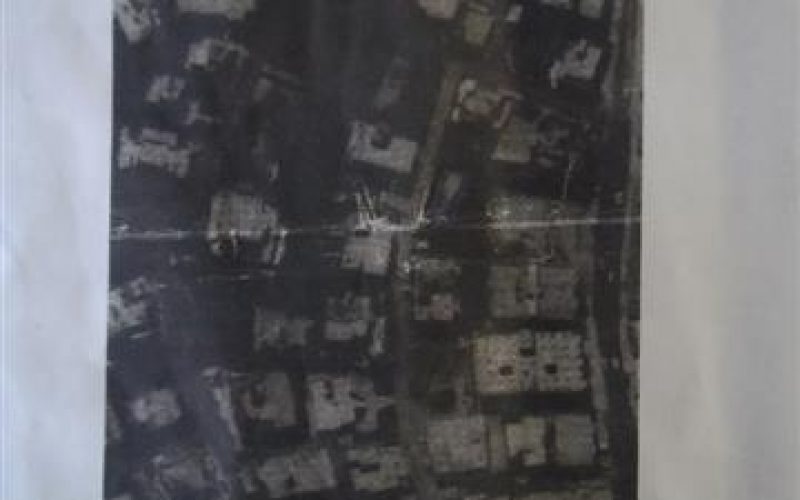 Violation: demolition and confiscation order
Date: August 19, 2015
Perpetrators: the Israeli occupation army
Victims: family of Maher Al-Hashlamoun
Details:
The Israeli occupation authorities on August 19, 2015 notified the residence of citizen Maher Al-Hashlamoun with demolition and confiscation. It should be marked that Hashlamoun carried out a stabbing attack, killed a female colonists and injured two others nearby Alon Shevut colony on November 10, 2014.
The Israeli occupation authorities on August 19, 2015 broke into Hashlamoun's apartment in the area of Dahyat Al-Zaitoun, south Hebron and confiscated cell phones and computers .The force also hanged an order on the apartment's door and asked the neighbor to inform the family about the order. Photos of the place were taken, neighbor said.
In a precautionary step, the family of Hashlamoun evicted the house and moved the interior out in order for the occupation not to demolish or seal the residence; the family now resides in Hashlamoun father-in-law's house, which is located in Halhul village.
Since then, the Israeli occupation authorities broke into the apartment many times where they once measured the space of the house.
The abovementioned order was issued by the Israeli Central Command- Judea and Samaria, indicating the confiscation of the apartment's interior. Also, parts of the apartment (601609/207059 coordinates) were ordered demolished. Ironically, the order gave the affected a two day deadline to object to the order, which is on August 21, 2015 at 1:00 a.m.
The apartment is reported to be of 136m2 in area and is founded in the fourth floor of a residential building (five floors/ten apartments). The building accommodates 45 members, not including Hashlamoun's three member family.
The residents of the building along with Hashlamoun's family objected to the order through Center for the Defense of The Individual HAMOKED, taking into account that all of the building's residents will be affected in case the order was implemented. The deadline was extended for another three days (August 24, 2015) as a result.
Copy of the military order
It should be marked that the order was issued in reference to the British Emergency Law for the year 1945, taking into consideration that this law was abolished. "Confiscation and demolition" according to article 119 of the law indicates that it is not allowed to re-construct in the demolition location.
The Israeli occupation authorities made sure to extend the validity of the British law to use it against Palestinians.
Land Research Center sees the notification served on Hashlamoun's house as a collective punishment against the families of martyrs and prisoners. The occupation seeks to traumatize and humiliate Palestinian families through such practices.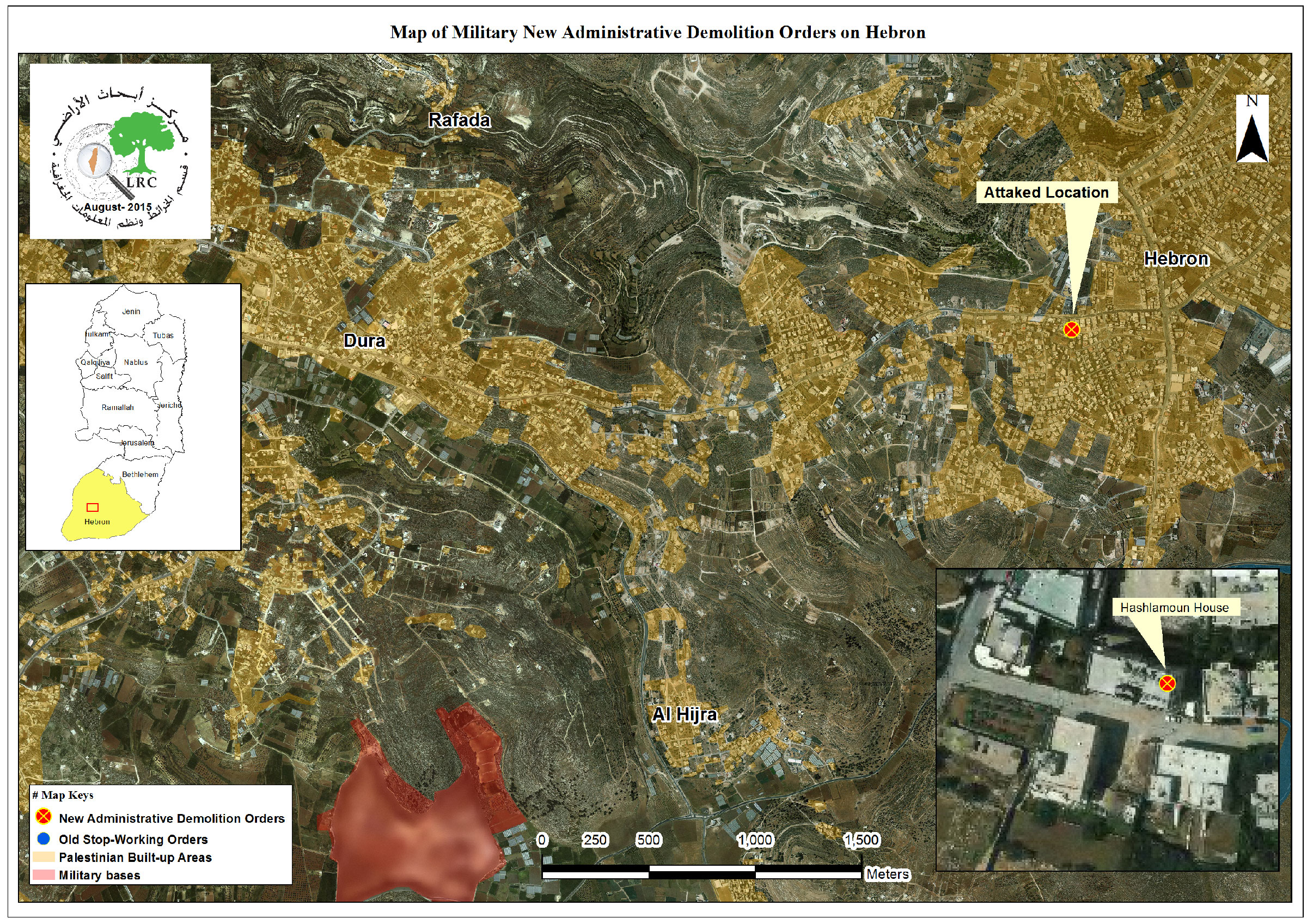 The Israeli government claims such orders to be deterrent for Palestinians who carry out stabbing attacks. Such attacks come in response for colonists' attacks on Palestinians, the latest of which was represented in torching a family alive, not mentioning running over kids and women, attacks on trees (torching , cutting down, robbing) and lands confiscation.
Prepared by
The Land Research Center
LRC