Burning down a residential tent in the Ramallah area of Ein Samiya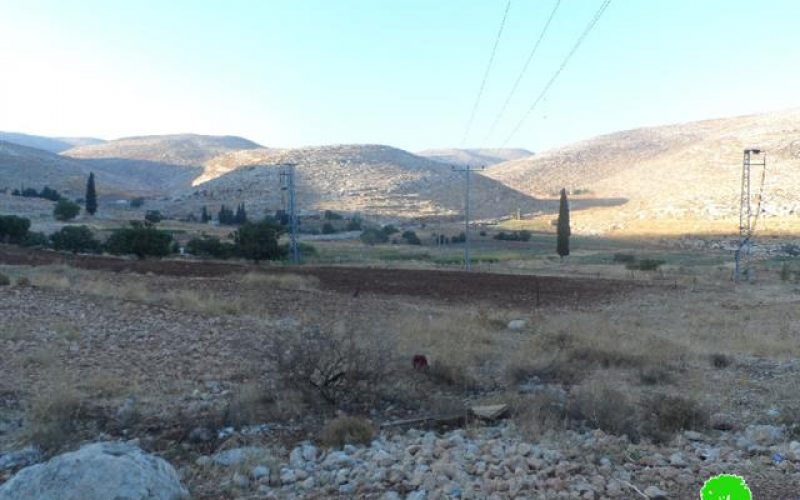 Violation: torching a tent
Location: Ein Samiya- Ramallah
Date: August 13, 2015
Perpetrators: Kokhav Hashahar
Victims: Citizen Rabee Ka'abna
Details:
A group of colonists from one of Kokhav Hashahar's outposts sneaked into the area of Ein Samiya, east of Kfar Malik village and set fire to a residential tent that is set up in the area. The tent is reported to be used as a storage unit for fodder and agricultural equipments; it is of 9m2 in area and is owned by Citizen Rabee Ka'abna (62).
Photos 1-2: the burned down tent
It should be marked that the tent is left since a short period of time, taking into account that its owners are nomads and travel to look for water and pastures for their sheep. Recently, the owners reside the area of Kfar Malik. The owners move to the area of Ein Samiya during the spring, where they take the tent as shelter.
According to the field follow up of Land Research Center, the torched tent accommodated a number of chairs and agricultural equipments and tools totaling 1200 INS ($300).
It should be also marked that the northeastern side of Ramallah governorate has been lately witnessing numerous Israeli violations and attacks, which reached out residences and livestock.
Two weeks ago, it was reported that colonists killed two sheep and attempted at torching the rest of the herd, which belongs to Citizen Mohammad ka'abna.
Prepared by
The Land Research Center
LRC