Yizhar colonists torch 15 olive trees in the Nablus village of Burin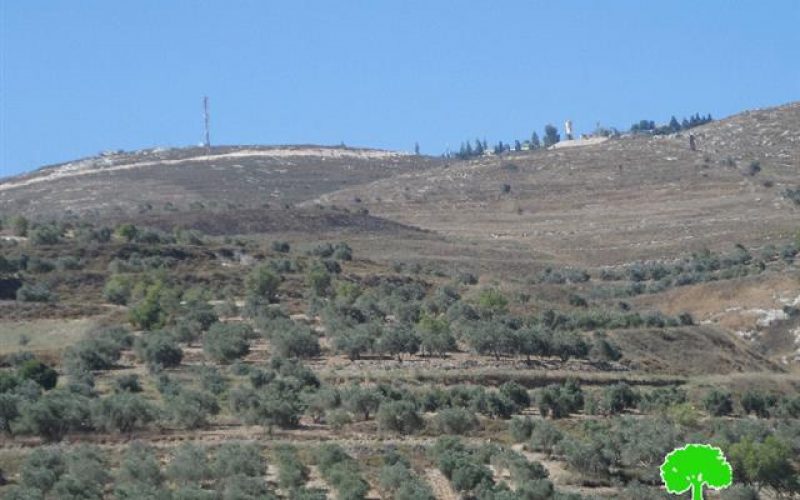 Violation: setting 15 trees on fire
Location: Al-Mayadeen area- Nablus
Date: 01/07/2015
Perpetrators: Yizhar colonists
Victims: three Palestinian families
Details:
A fanatic group of Yizhar colonists on July 01, 2015 raided the area of Al Mayadeen, which is adjacent to the colony, and set fire to 15 olive trees aging 30 years each. Trees were reported to sustain partial damage after the residents of the area managed to extinguish the fire at time. A human right activist Mr. Munir Qadus told a researcher from Land Research Center the following:
"Without the residents being alerted and ready for every colonial attack, the village would have lost all its trees either by torching, cutting down or even confiscation. Residents of the area work day and night to open new agricultural roads and to use their lands to protect them from any colonial interest; a protection and guarding committee was established to watch over the lands and hills that are located in the nearby of Israeli colonies in the area"
It should be marked that the attacked trees belong to Zacharia Najjar (7 trees), Jabir Zaban (4 trees) and Hussein Waqqad (4 trees).
Photos 1-2: the attack location and the results
Non-stop attacks and violations:
It should be marked that 80% of the agricultural lands of Burin are located in the nearby of the Israeli colonies of Yizhar and Bracha, a factor which made those lands an interest for colonial expansion and takeover. This happened through transforming a vast area of land into closed military zones that are inaccessible to Palestinian but through a beforehand coordination from the Palestinian-Israeli District of Coordination Office DCO.
Areas like Karm Salim, Al Mayadeen and Siwar witness colonial attacks under the protection of the Israeli occupation army, which eases the task of taking over the attacked agricultural lands. During the past 15 years, many violations and attacks were reported as shooting farmers, breaking into houses, damaging trees, and looting farmers' agricultural tools. Not only that, around 14 houses that are located next to the bypass road relative to Yizhar colony have been witnessing, on daily basis, colonial attacks since three years.
About Burin:
It located 8km to the south of Nablus city and is of 10,416 dunums in area, of which 335 dunums are the village's built-up area. Burin has a total population of 3500 people. Two Israeli colonies are founded on the lands of Burin which are:
Bracha: it confiscated 205 dunums from Burin's lands
Yizhar: it confiscated 150 dunums from Burin's lands
Prepared by
The Land Research Center
LRC