The Israeli occupation ravages lands from the Hebron area of Al-Buq'a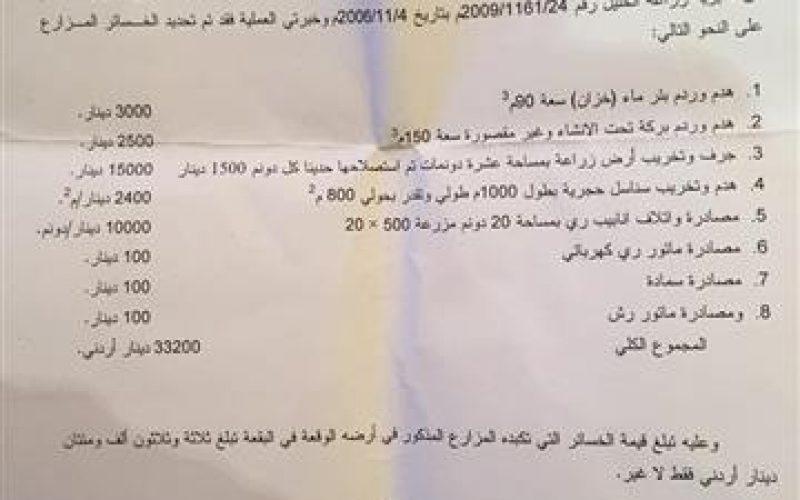 Violation: ravaging lands
Location: 07/07/2015
Date: Al-Buq'a- Hebron governorate
Perpetrators: Israel Civil Administration and army
Victims: Mohammad Jabir
Details:
The Israeli occupation authorities on July 07, 2015 demolished some retaining walls and ravaged a plot owned by Citizen Mohammad Jabir in the area of Al-Buq'a, east Hebron city.
Jabir asserted that a massive force from the Israeli occupation arrived at the place and the accompanying dozers embarked on ravaging the land and the walls.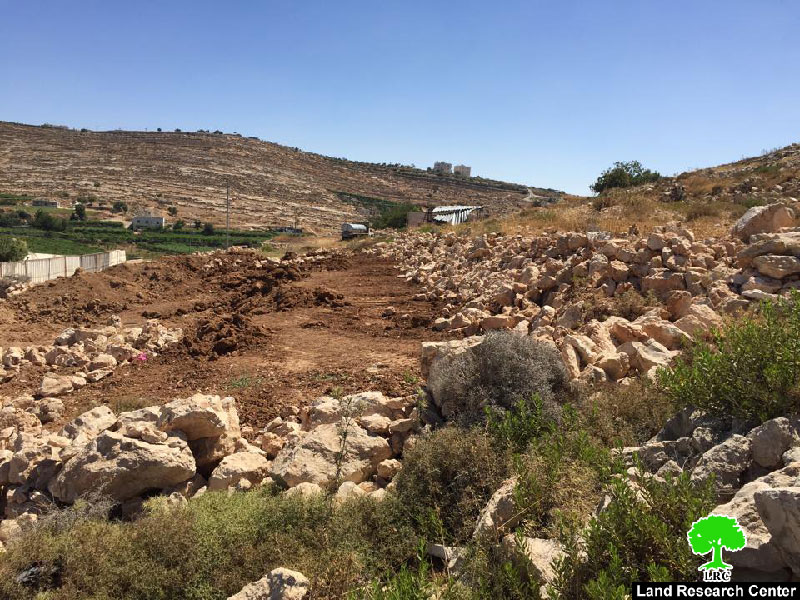 Photos 1-5: signs of the ravaging and demolition acts
The attacked plot is reported to be of 10 dunums in area; the demolished retaining walls were established to prevent soil erosion.
The Israeli occupation authorities on May 03, 2015 served an "eviction" order on Jabir's lands under the claim of it being "State Property". The order gave the affected a 45 day deadline to evict the land and restore its previous status before the Israeli occupation authorities force the eviction on the land and bill all costs to the owners.
Photos 6-7: the occupation's orders on Jabir's land
The Israeli occupation authorities have previously demolished retaining walls and a water cistern in Jabir's land in 2009. Jabir was granted a reclamation project from UWAC on his 10 dunum plot; the project included building a water cistern of 100m3 and surrounding the plot with retaining walls. Irrigation networks were also included. Violently, the occupation came and demolished the aforementioned and confiscated the irrigation networks, pesticides, a pump and a power generator.
In 2014, Jabir and his brothers re-ran reclamation on the land on their own; the retaining wall was fixed and an area of land was leveled in preparation for planting it with trees. This did not last long before the occupation came and destroyed everything.
Noteworthy, the lands of Jabir are located east of the bypass road no. 60 and overlook the colonies of Qiryat Arbaa and Kharsina from the west.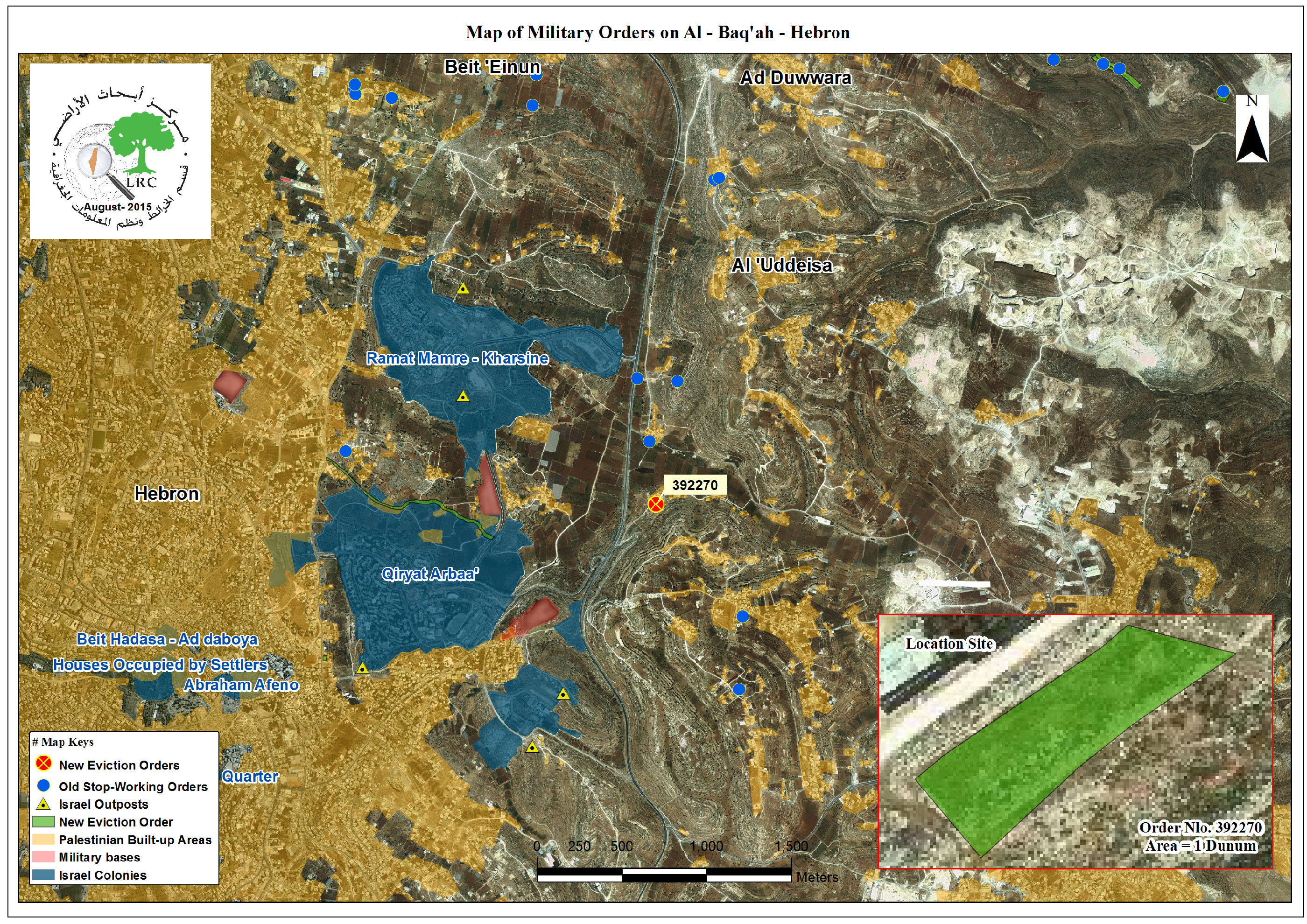 Prepared by
The Land Research Center
LRC