Rachelim colonists take over new area from the Nablus village of Yatma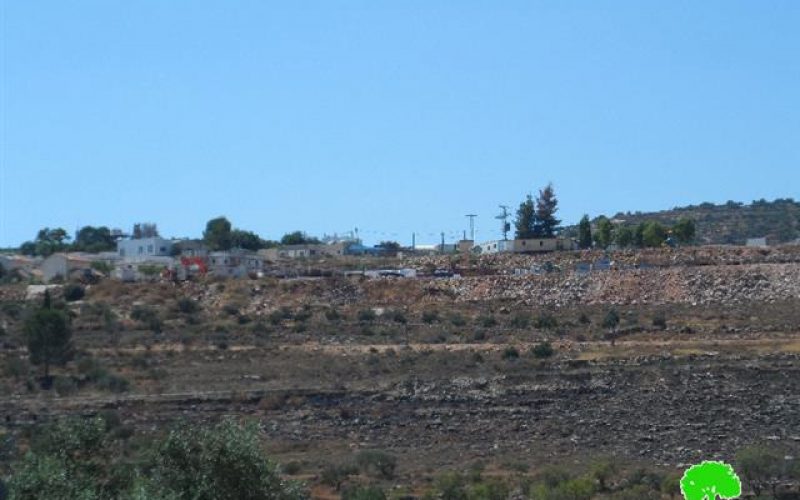 Violation: taking over private Palestinian lands
Location: Nablus suburbs
Date: June 01, 2015
Perpetrators: Rechelim colonists
Victims: residents of the village
Details:
A group of Rachelim colonists took over a plot to the west of the colony, which is originally founded on lands from Yatma village; more particularly in the area known as Al Khawariq.
In a provocative step, colonists set up a caravan in the targeted area and pinned down the flag of Israel to the ground, indicating the takeover of the plot to be annexed to the colony later on.
The incident took place under the protection and the careful eye of the Israeli occupation army, taking into account that the attacked lands are documented to be private Palestinian lands.
According to the field follow up of Land Research Center on the attacked location, this step is seen as an introduction to taking over vast area of lands for the favor of the colonization in the area, taking into account that the targeted spot is founded outside the periphery of the apartheid wall.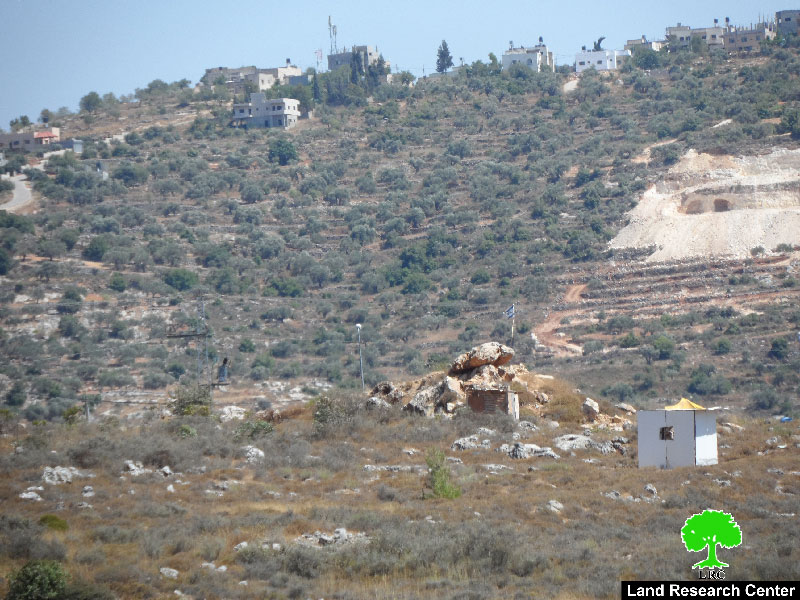 Photos 1-3: the new colonial caravan
Military orders linked to colonization:
Since the second intifada of 2000, the Israeli occupation authorities claimed the area as closed military zone that is inaccessible for Palestinians except through previous coordination with the occupation only during certain times of the year. Parallel to that, the occupation authorities gave colonists the ultimate freedom to wander the place and do whatever they want in there. Finally, colonists set up the new caravan in a step to take over new area of land for the favor of their colony.
About Rachelim:
Rachelim colony started on a confiscated plot from Yatma village in 1999 for the sake of establishing a military base in the area. By the year 2002, the Israeli occupation authorities allowed 19 caravans in the area; it is when the colony started. Twelve years later, the colony confiscated more than 450 dunums from the villages of Iskaka, Yasuf and Yatma (Geographical Information System-Land Research Center). The Israeli occupation, now, plans to take over the whole area to spread its outposts over it, attempting at creating the Grater Rachelim plan.
Prepared by
The Land Research Center
LRC