Eviction notices for 13 families in Humsa hamlet due to military training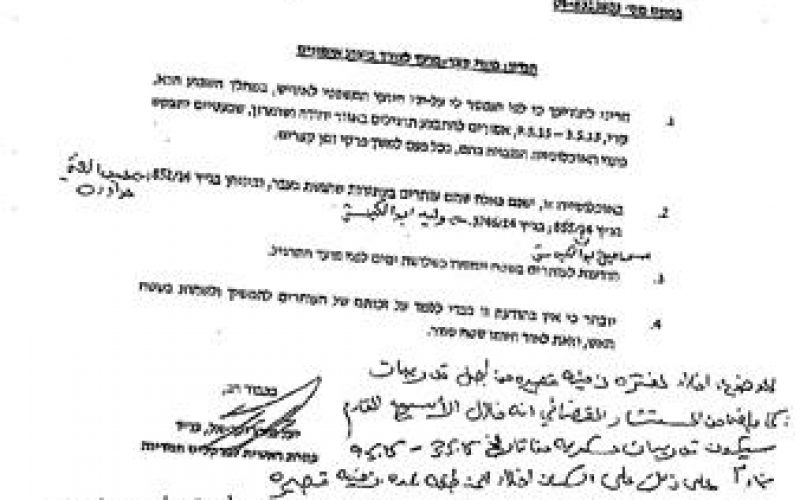 Violation: notifying 13 Bedouin families of eviction
Location: Humsa Al-Fuqa
Date: June 16, 2015
Perpetrators: the Israeli occupation army
Victims: 13 families (60 members including 32 children)
Details:
A massive force from the Israeli occupation army on June 16, 2015 raided the area of Humsa Al-Fuqua that is 7km to the east of Ro'i colony and delivered eviction orders for 13 families. The notices ordered homes and barns' eviction on Monday June22 and Thursday June 25, 2015 from 6:00 a.m. to 12:00 at noon.
The affected people total around 60 members including 32 children, whose pastures and structures nearby the hamlet will be subject to destruction due to the military training.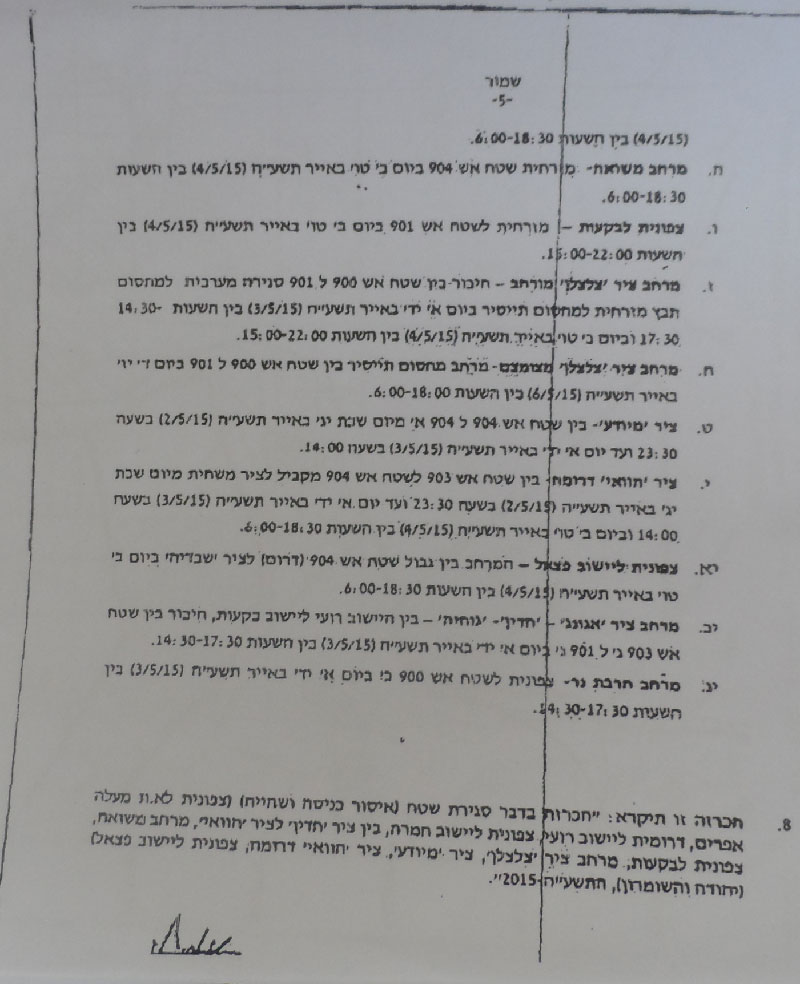 Photos 1-3: Order Number 1051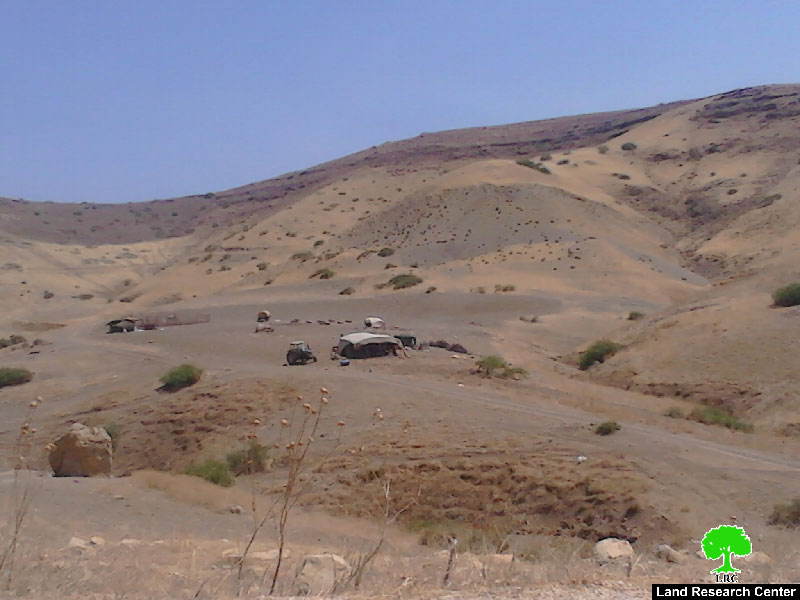 Photos 4-6: the Bedouin community in Humsa
This has a negative psychological effect on kids and women in addition to the physical damage that follows lands and crops.
In the same context, the Israeli occupation authorities torched hundreds of agricultural dunums on purpose in the area of Humsa, affecting the sector of livestock.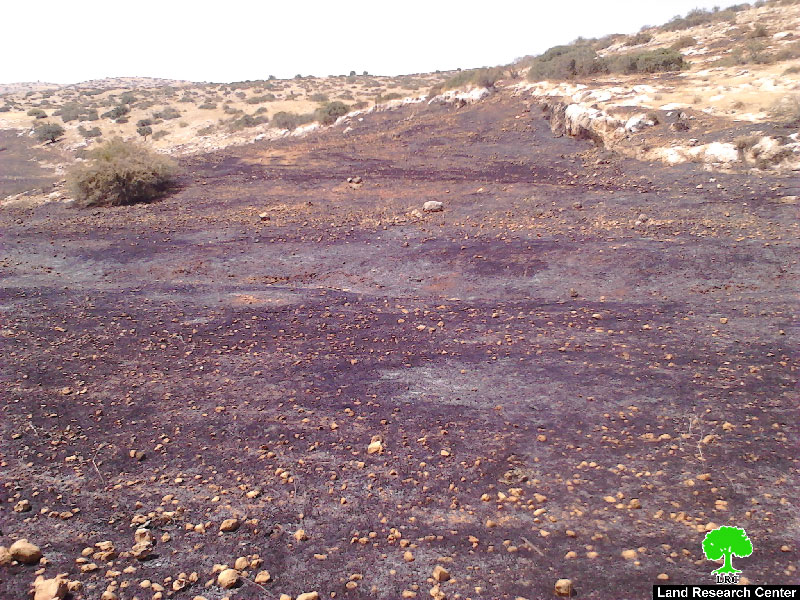 Photos 7-9: the burned down lands due to military trainings
Confiscation of pastures and destruction of crops:
It should be marked that Israeli military trainings caused vast area of pastures to become inaccessible, not mentioning the damage that followed the summer crops in the area f Al-Malih. Also, grazing sheep was denied in the area as well.
The area of Palestinian Jordan Valley (Al-Ghoor) is being threatened of Judaization and takeover; conducting military trainings in the area is considered a green light for taking over vast areas of pastures and lands under the claim of "Security Purposes". Such lands get transferred to colonial bodies to be used for colonies' expansions.
Mr. Mohammad al Mallah, the legal advisor in Tubas Governor Office told a researcher from Land Research Center about a new Israeli plan that aims at emptying a vast area of Al-Ghoor under the claim of them being "closed military zones. Such lands will be subject to colonial interests and will likely be used for building new colonies or expanding existing ones"
It should be marked that the Israeli occupation army informed attorney Tawfiq Jabarin by a written document that the occupation will conduct some military trainings in the area of Humsa Al-Foqa, northern Palestinian Jordan Valley (Al-Ghoor). Noteworthy, Tawfiq is designated to follow up on the cases of the residents of Humsa Al-Fuqa hamlet. Also, residents of the hamlet were informed via Tawfiq that they should evict the area from May 03, 2015 until May 09, 2015. As a result, 10 families (80 people including elderly, women and kids) evicted their residences and became homeless for 6 days.
Prepared by
The Land Research Center
LRC