Colonists attack lands in the Hebron village of Yatta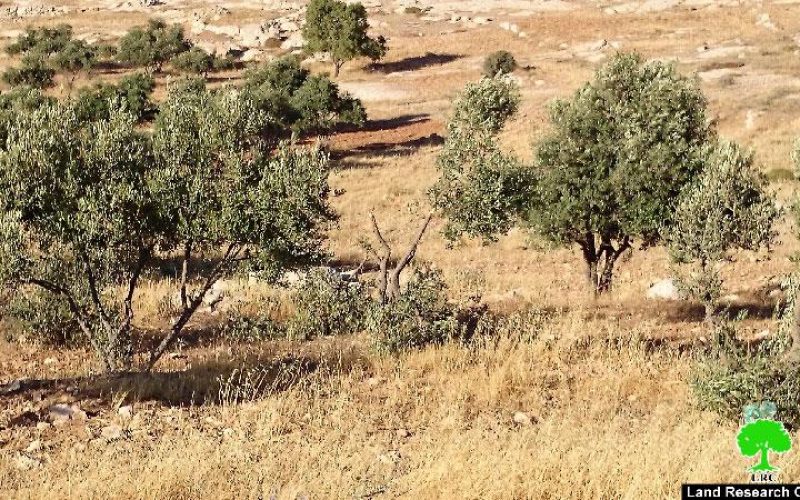 Violation: attacks on olive trees
Location: Susiya village-Yatta
Date: 15/06/2015
Perpetrators: Susiya colonists
Victims: Citizen Ali Nawaj'a
Details:
A group of colonists from Susiya (named after a Palestinian village) attacked some lands in Khirbet Susiya; the attack reached out olive trees, sustaining damage to branches and stocks.
Citizen Nasir Nawaj'a from Khirbet Susiya asserted seeing three masked colonists sneaking into the plot of Ali Nawaj'a; colonists fled the scene when Nasir headed to the plot to document the incident. As a result, 3 olive trees were entirely broken where 6 others were partially damaged; the attacked trees are reported to be of 20 years in age.
Photos 1-3: signs of the colonists' attacks on the olive trees
Nasir also said that the same group of perpetrator colonists came back to the location and started throwing stones on him.
Nasir informed the Israeli police of the attack, who came later to examine the scene and collect some evidences. Police asked Nasir to submit a complaint in the Police Station of Qiryat Arbaa colony.
Prepared by
The Land Research Center
LRC