Ravaging 15 agricultural dunums from the Bethlehem village of Husan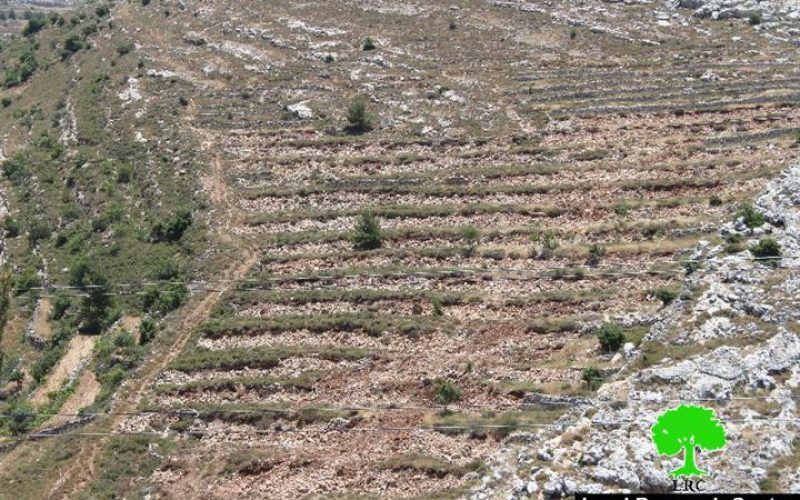 Violation: ravaging and demolition
Location: Husan village- Bethlehem
Date: 22/05/2015
Perpetrators: Israeli occupation authorities
Victims: Citizen Mohammad 'Ilyyan
Details:
A force from the Israeli occupation accompanied by military jeeps and dozers raided the area of Abu Jamrah in the Bethlehem village of Husan and ravaged 880m of retaining wall surrounding a 15 dunum plot, which was also damaged as a result. The targeted land belongs to Citizen Mohammad 'Ilyyan. Noteworthy, the attack lasted three hours before the force withdrew.
An officer from the village council of Husan told a researcher from Land Research Center the following: "An eyewitness informed us that some military dozers were carrying out ravaging works on some lands belonging to residents from the area; we, at the council, immediately informed the lands owners"
The targeted lands are reported to be located nearby the outpost Sidi Boaz, which colonists established on confiscated lands. It should be marked that the affected lands underwent reclamation project implemented by the Agricultural Relief association.
The Israeli occupation attempts at banning Palestinian from using their lands so that a room can be made for them to implement colonial expansion plans.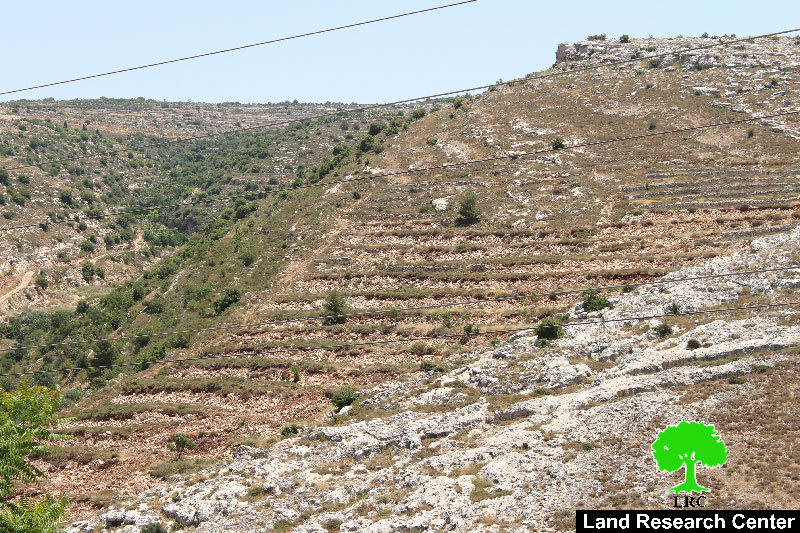 Photo 1: the ravaged lands with view of the retaining walls
Land Research Center sees that Israeli violations carried out against farmers and agricultural lands are a violation of all international laws including:
International Covenant on Economic, Social and Cultural Rights stating:
"All peoples may, for their own ends, freely dispose of their natural wealth and resources without prejudice to any obligations arising out of international economic co-operation, based upon the principle of mutual benefit, and international law. In no case may a people be deprived of its own means of subsistence".
Article 17 of the (1948) Universal Declaration of Human Rights stating:
"Everyone has the right to own property alone as well as in association with others. No one shall be arbitrarily deprived of his property."
About Husan:
Husan is 10 km west of Bethlehem and is edged with Wadi Fukin (west) Nahhalin (south), Wadi Rahall (east), and Battir (north). It has a total area of 7360 dunums, 801 of which are built-up area. The Israeli occupation confiscated 2759 dunums to build Betar Illit and Hadar Betar colonies. Besides, bypass number '375 devoured 180 dunums.
The Apartheid Wall destroyed 124 dunums of Husan lands and isolated 150 dunums. According to the 2007 statistics, the village population is 5551 people.
According to Oslo Accords, 14% of Husan is under Area B (PA is in charge of civil matters with Israel responsible for security). However, most of the village lands (86%) is under Area C (Israel maintains full security and administrative control). Here are the area in dunums:
Area B (1036) dunums
Area C (6324) dunums
Prepared by
The Land Research Center
LRC