The Israeli occupation demolishes a house founded before 1967 in the Ramallah village of al-Nabi Saleh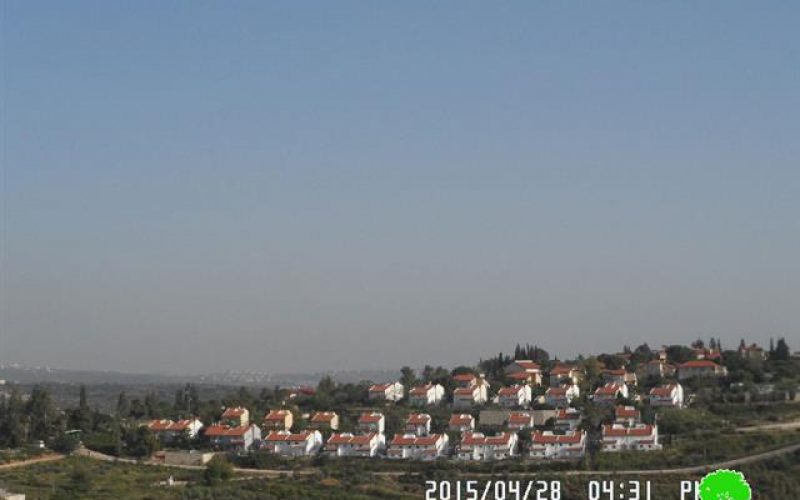 Violation: demolishing a house
Date: 28/04/2015
Location: al-Nabi Saleh- Ramallah
Perpetrators: the Israeli occupation army
Victims: citizen Muhammad al-Tamimi
Details:
A massive force from the Israeli occupation accompanied by a military dozer on April 28, 2015 raided the village of al-Nabi Saleh, north Ramallah city and demolished a residence that has been there before the year of 1967. The house is owned by citizen Muhammad al-Tamimi who is currently residing Jordan since the aftermath of 1967 war. Noteworthy, the 110m2 house was demolished under the pretext of lacking a proper building permit in an area classified C according to Oslo Accords.
It is indicated that the targeted house was used as a cultural center from 1980s to 1990s; it was rehabilitated during the aforementioned period of time for that very purpose. In 2010, the occupation army served stop-work and construction order on 13 agricultural, industrial and residential structures under the pretext of unlicensed construction; the demolished house was one of the notified.
Today, after four years from notifying the house, the residence got demolished by the occupation in a step perceived by residents as an introduction to more demolitions and damage in the area.
Photos 1-4: the demolished house
The chairman of al-Nabi Slaeh viilage council Bashir al-Tamimi told a researcher from Land Research Center the following: " the total area of lands classified B according to Oslo Accords is 20% of the village's total area where the rest of the lands area is considered area C. This is why the occupation is harassing residents and banning them from construction, taking into account that the village's population is only 1200 people".
He also added: " Halmish colony, which is located on lands originally confiscated from the village, is going under expansion where colonists are looting more lands and building more colonial units"
About al-Nabi Saleh :
The village is located 20km to northwestern side of Ramallah city; it is of 2960 dunums in area and is inhabited by around 1880 people.
Prepared by
The Land Research Center
LRC