Establishing a new outpost relative to Shavi Shamron colony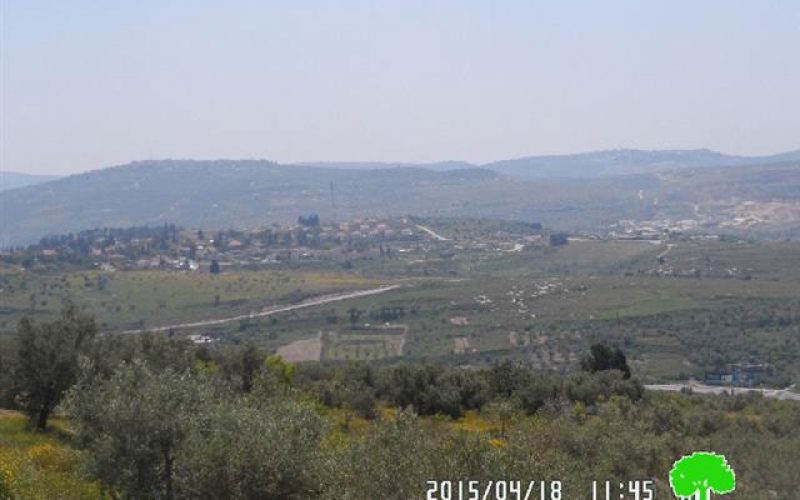 Violation: establishing an outpost
Date: April, 2015
Location: Burqa- Nablus
Perpetrators: Shavi Shamron colonists
Victims: farmers of Burqa
Details:
The colony of Shavi Shamron -that is founded on the lands of Burqa and Sabastiya villages in Nablus- is undergoing a recent expansion to impose a de facto on the ground.
It is indicated that colonist were noticed setting up caravans 1km to northwestern side of the colony for the sake of establishing a new outpost , which will be an extension for the colony itself, taking into account that the new outpost is located within the so-called colony's periphery or buffer zone.
Noteworthy, the colony council of Shavi Shamron invested all efforts to provide water ,electricity and roads networks to the outpost. Not only that, a watchpost was set up to protect colonists in there.
Photos 1+2: the new outpost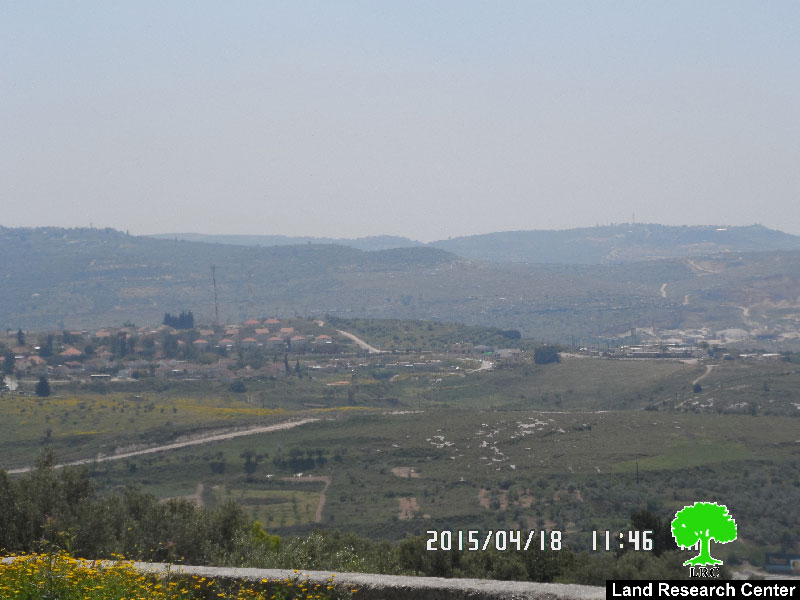 Photo 3: Shavi Shamron and the new outpost to the right
Shavi Shamron loots more lands from Burqa :
An observer can notice the contentious expansion Shavi Shamron has been undergoing over the past five years. Precisely, the colony has doubled in size in terms of the annexed confiscated lands and the built-up area. There is no doubt that the first step in colonial expansion starts with creatingestablishing an open space outposts in the nearby of existing colonies. The occupation then nourishes outposts by providing them with infrastructure, roads, water and electricity networks. In a matter of time, the small outpost extends to the original colonies to become an independent colonial neighborhood that is of a master plan relative to the colony.
In synchronization with the abovementioned, Palestinian farmers are denied simplest rights of accessing and using their lands; to overcome that obstacle , farmers should submit a plea to the Israeli courts but the Israeli occupation authorities issue land grab orders as a response to that action and transform the targeted lands into military zone to be given later for colonists.
Shavi Shamron colony:
The colony was established over the ruins of a Jordanian military base 8 km to the north of Nablus. In 1967, the Jordanian military camp was assimilated by the Israelis and became a starting point for Israeli attacks on the area. In 1977, the military camp had begun to transform to take a more 'civil' shape as colonists begun to reside there in caravans . Today, around 631 colonists reside in the colony on a total area of 2000 confiscated dunums from the natural block no.10 and6 from the village of Deir Sharaf and the natural block no.4 from Sabastiya village.( source: Deir Sharaf village council)
In 2005, the Israeli Occupation Army fenced the area around the colony and created a 'security buffer zone'; hundreds of dunums were consumed.
Prepared by
The Land Research Center
LRC