Demolishing of a industrial workshop in Silwad town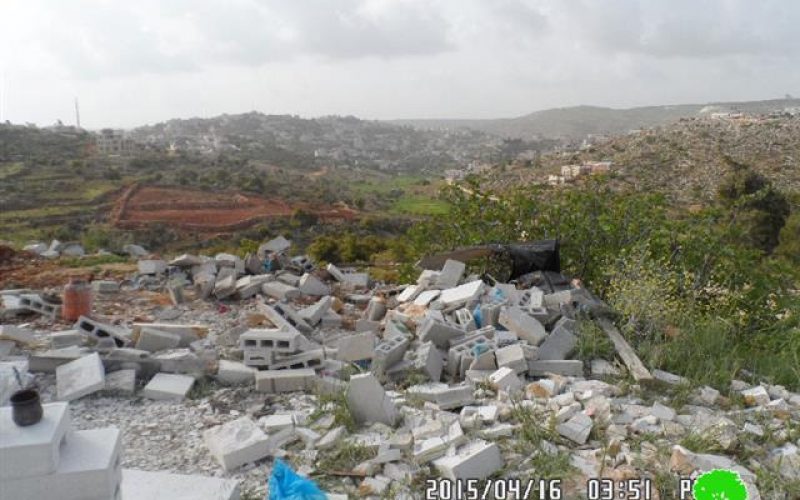 Violation: demolishing a workshop
Date: 16/04/2015
Location: Silwad town
Perpetrators: Israel Planning and Construction Committee
Victims: family of Abdallah Hamed
Details:
A massive force from the Israeli occupation army accompanied by four military jeeps and dozer on April 16, 2015 raided the town of Silwad and demolished a workshop that is used to making and selling building stones. According to the field follow up on the location, Land Research Center LRC documented the demolition, which reached out a room used as a storehouse for the workshop. The room totals 24 m2 in area ; around 60m of stones that were to be sold were destroyed due to the demolition.
It is indicated that the workshop belongs to citizen Abdallah Hamed (39) from Silwad town; Hamed is the head of a three member family including two children. Citizen Hamed told a researcher from LRC that the workshop was his only source of livelihood and that he was served a stop-work order from Israel Planning and Construction Committee on his structure under the pretext of unlicensed construction. Thus, Hamed tried to obtain a building license, which the Israeli government almost never grant for Palestinians. Despite all attempts to protect the workshop, the occupation came and demolished it, taking into account that it is located in a Palestinian neighborhood and is away from colonies.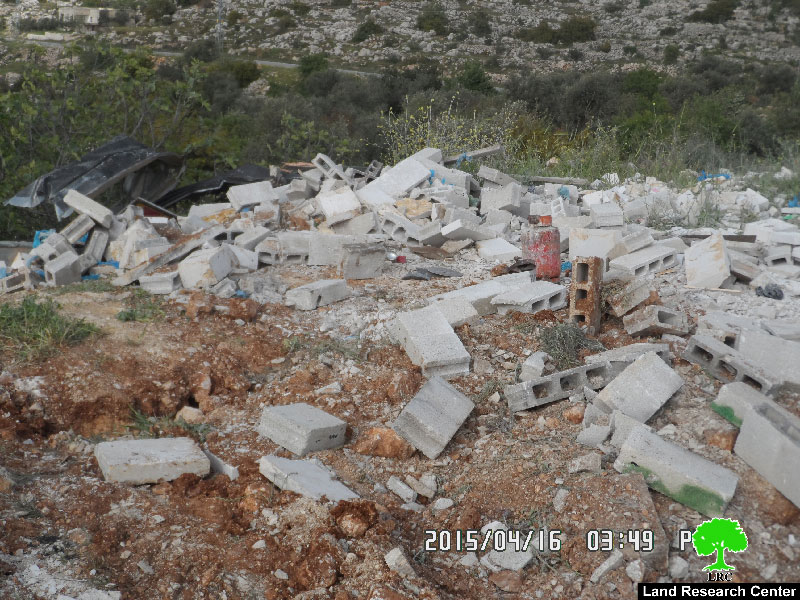 Photos 1-3: the affected workshop
About Silwad :
It is located to the northeastern part of Ramallah with a total land area of 18,400 dunums of which 5,100 is built-up area. The town populates around 10,000 people according to the data of Silwad local council.
Colonies like Ofra and Amona, which are founded on the eastern part of Silwad, confiscated more than 21% of the town's lands.
Prepared by
The Land Research Center
LRC