A great devastation due to military training in al-ghoor area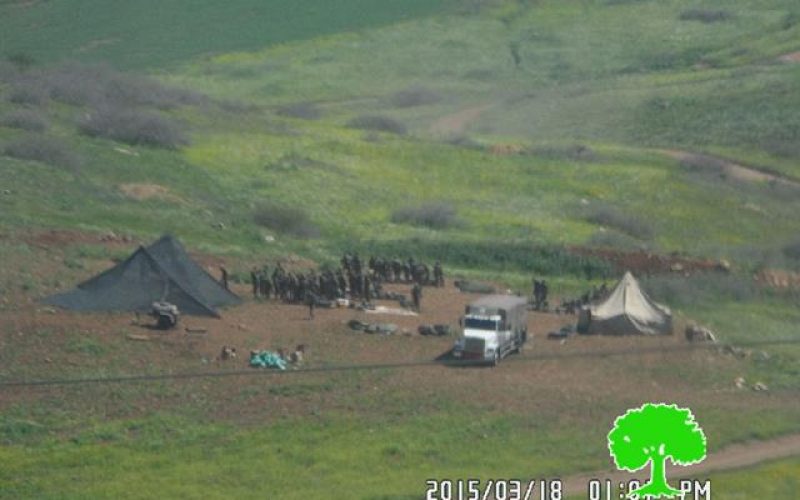 The Israeli military trainings conducted in different parts of the Palestinian Jordan Valley al-ghoor turned the life of the area's residents( 50,000 people) into an insupportable hell. Israeli occupation authorities tend to carry out military maneuvers nearby people residences. As a result, residents get forcefully displaced from their houses to become an arena for the army bombs and bullets. Not only that, the occupation troops confiscate residents properties and sheep, demolish their structure and expel them to new areas.
It should be marked that when residents of such areas get back to their homes, they find out that all their structures got demolished and their properties looted. Not only that, residents risk their lives coming back to their houses due to the training leftovers; a lot of people fell dead and others sustained serious injuries or amputations. Landmines and leftovers are now causing an imminent threat on others' lives.
The Israeli occupation authorities take advantage of agricultural seasons to carry out their trainings; especially the sheep reproduction season. Bedouins in such areas fully depend on sheep as a main source of income.
Farmer Mohammad Irheil Ka'abna from the area of Khirbet Ein Hilweh is a witness on how catastrophic the situation is in al-ghoor; in the past three years, Ka'abana was arrested three times at time of grazing his herd of cows and fined for doing so in areas claimed to be "training zones".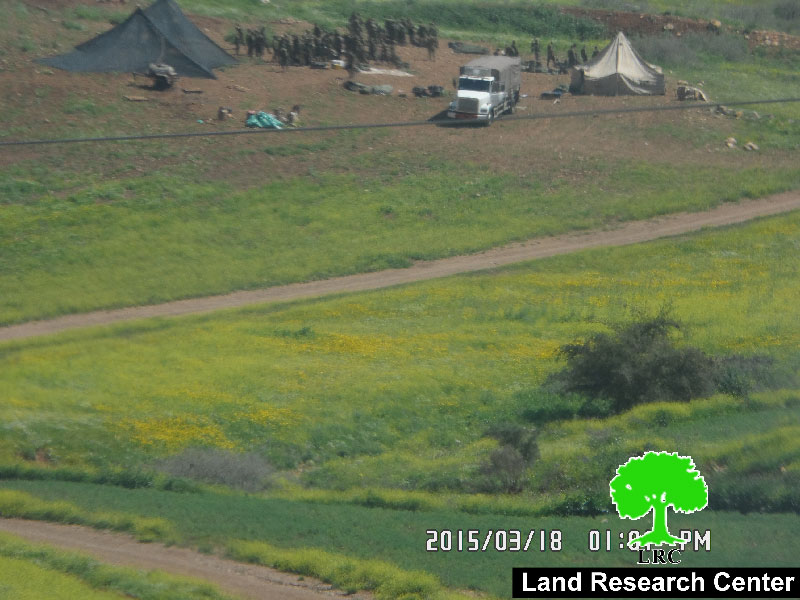 Photo 1: military trainings in al-ghoor area
Hajj Ali al-Faqir from Khirbet Hamamat al-Malih was forced to vacate his residence many times during January and February of this year; this negatively affected the birth of new lambs. Many sheep of his died as a result.
Confiscating pastures and sabotaging crops:
It should be marked that the frequent military trainings reached out vast area of pastoral lands ; this banned farmers from benefiting such lands and even destroyed their winter crops that are considered a main source of income.
It is indicated that the area of al-ghoor is threatened with Judiazation and expropriation in any time; the occupation is planning to take over the whole area. The pretext of holding military training is considered a green light to confiscate vast area of lands under the claim of "security purposes"; these lands get to be given to colonists to benefit from them in colonial expansion plans.
The legal consultant of Tubas governorate Mohammad al-Mallah asserted to a researcher from Land Research Center that there is a new Israeli plan to emptying al-ghoor area under the pretext of it being a closed military zone; this means that the area will become inaccessible to Palestinians.
According to al-Mallah, the aforementioned lands will become subject to colonial expansion plans. He also talked about what Rotem colonists did in the area of Wad al-Malih starting with establishing farms and opening colonial roads on previously confiscated lands.
Prepared by
The Land Research Center
LRC