The Israeli occupation demolishes a water cistern and confiscates a caravan in Hebron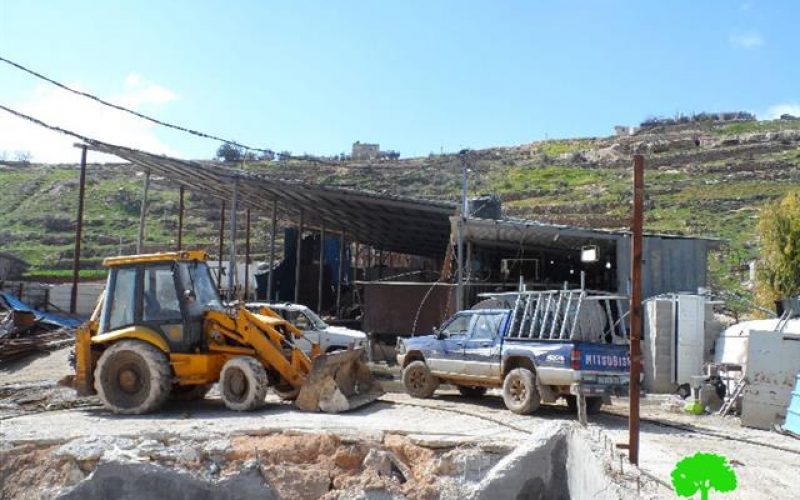 Violation: demolition and confiscation on Palestinian property
Date: 24/02/2015
Location: Khallet al-Sharabati / Hebron
Perpetrators: Israel Civil Administration
Victims: citizen Imad Rajabi
Details:
The Israeli occupation authorities on February 24, 2015 demolished a agricultural water cistern and confiscated a caravan belonging to citizen Imad Rajabi in the area of Khallet al-Sharabati, southeast Hebron governorate.
Rajabi said that a force from the Israeli army and the Civil Administration accompanied by a dozer raided the area and embarked on demolishing the cistern; the dozer ravaged the land dumped the cistern with dirt. Noteworthy, the cistern water was used for the cows farm in the nearby. The demolished cistern is of 500m3 in volume and was built a year ago to be used for agricultural ends.
Photos 1+2: signs of demolition
Rajabi also said that the Israeli commander who supervised the demolition told him about a stop-work order served on the cistern previously and that the order was left by the structure; Rajabi in the this regard denied those claims.
The occupation authorities also confiscated a caravan, which was set up nearby the demolished cistern; the caravan was used as residence for Rajabi cows farm workers . The caravan was moved via a truck relative to the army after vacating its interior.
Not only that, the occupation served a stop-work order on Rajabi's barrack( cows farm) that is of 2000m2 in area; the metal slaps barrack was built only three months ago after the citizen was forced to demolish his barrack in the area of Khallet el-Ward nearby Bani Na'im village.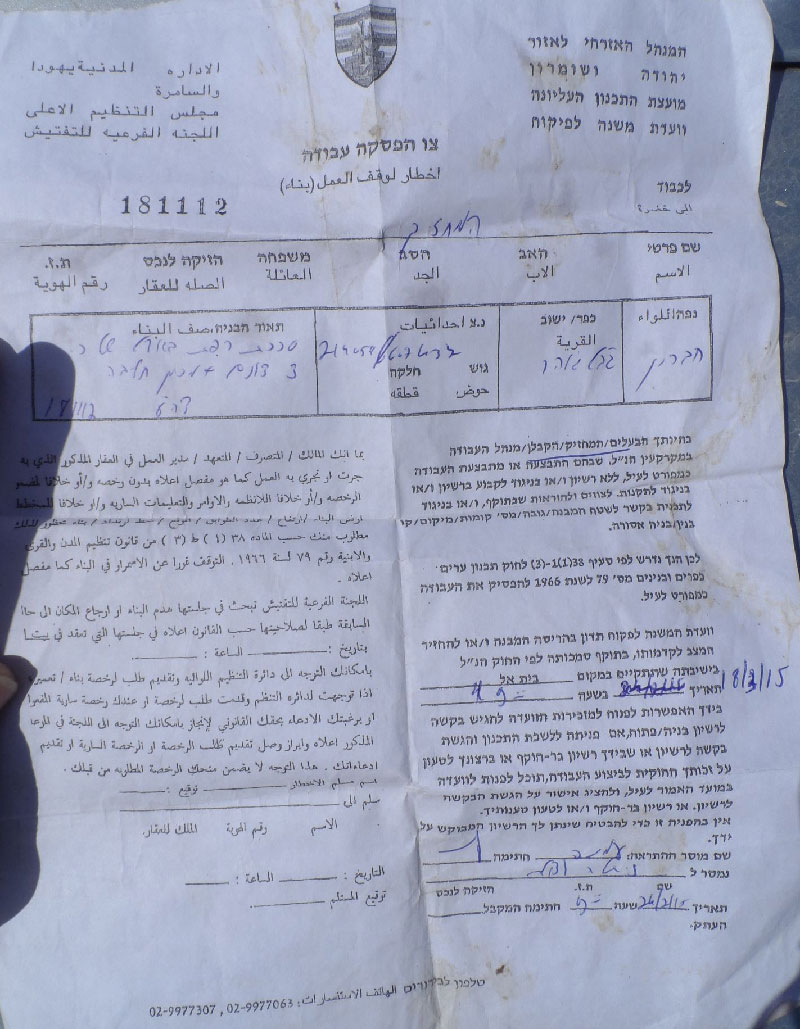 Photo 3: the stop-work order on the cows farm
The military order mentioned that the structure was unlicensed and compelled a halt of any construction work on it. March 02, 2015 was assigned as the hearing session of the Inspection Sub-Committee in the court of Beit El to consider the status of the notified structures.
Rajabi fears to have his farm demolished after getting his old farm demolished in 2012. Also the Israeli occupation authorities made Rajabi destroy another barrack in the area of Khallet el-Ward in 2015. Noteworthy, the threatened farm of Rajabi is an income source for 15 members.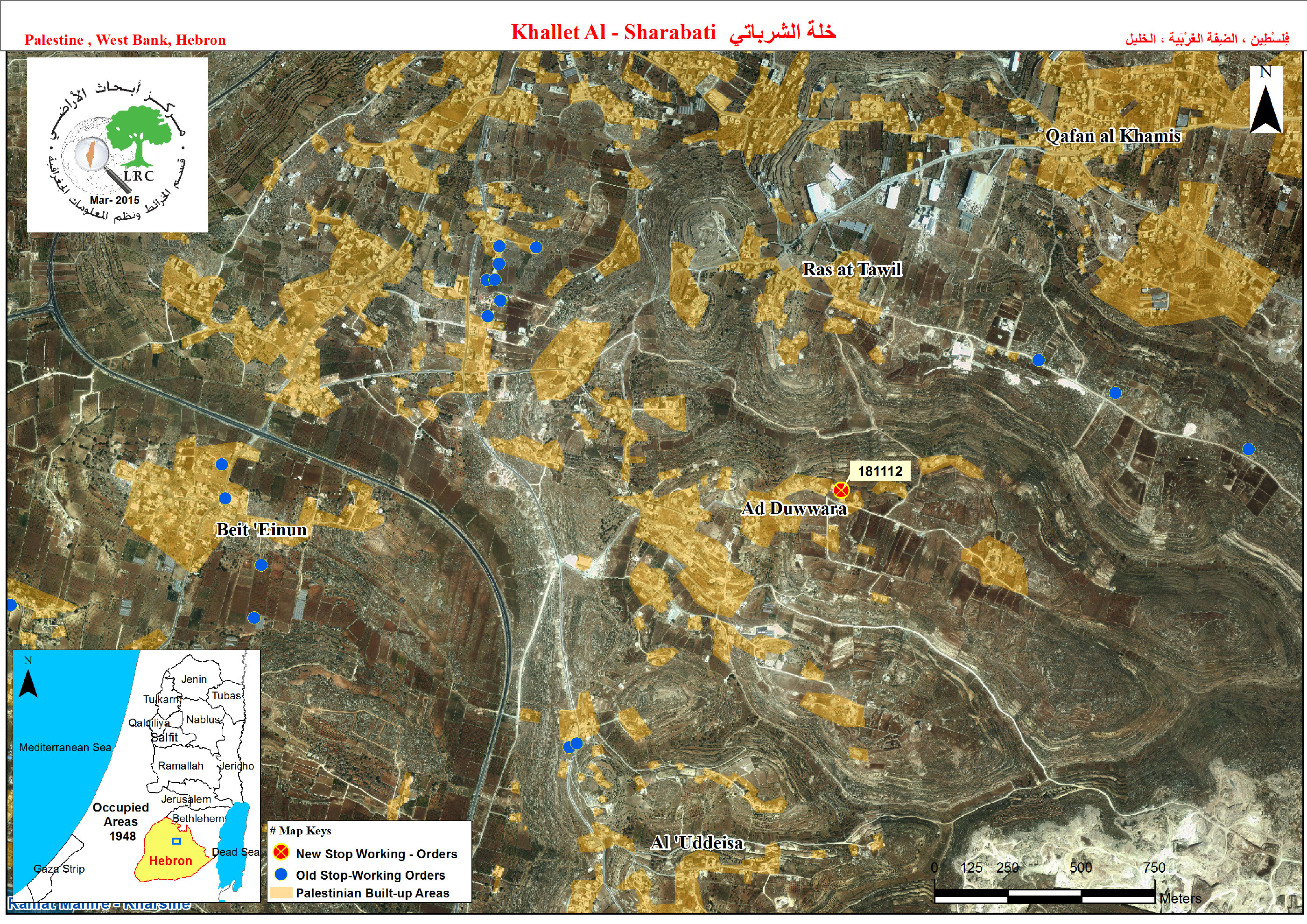 For further information about Israeli attacks on Rajabi and his properties, please read through the following reports issued by Land Research Center :
Demolishing agricultural barracks east Hebron governorate (link)
The Israeli occupation confiscates items and imposes self-demolition on a house in Hebron (link)
Prepared by
The Land Research Center
LRC