Stop-work orders on water cisterns in Silwad town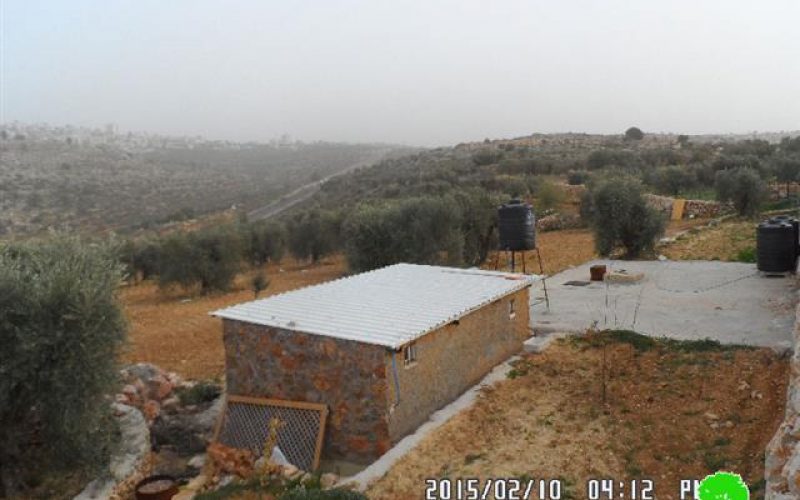 Violation: serving stop-work orders
Date: 05/02/2015
Location: Silwad town / Ramallah
Perpetrators: Planning Committee- Civil Administration
Victims: five Palestinian families
Details:
The agricultural sector is considered crucial to the Palestinian economy for what it has of importance on its development during the rough economical situation the Palestinian territories are going through. Israel , on the other side, works day and night to destroy this sector and to separate the Palestinian farmer from his land through various means such like land grab.
A massive force from the Israeli occupation army accompanied by the Civil Administration raided the area of al-Burj, south Silwad town and handed five Palestinian families out stop-work orders on their cisterns; the water cisterns were being implemented by Palestine Ministry of Agriculture to help rise up the agricultural side of the area in 2011. Noteworthy, the cisterns were to serve vast area of lands planted with olive trees belonging to Palestinians from the town.
Not only that, the orders included some agricultural rooms located nearby the agricultural cisterns; these rooms are used as a warehouse for some equipments.
According to the military orders, owners of the cisterns were given a deadline until February 23, 2015 to complete all licensing procedures to be submitted to the Israeli court of Beit El. This comes in time with the hearing session of the Planning Committee in the same court to consider the status of the notified structures.
The following tables lists information about the notified structures and their owners:
Affected citizen

Family

Damage

Surrounding land dunum

Photo

Type of cistern

Volumem3

Area of roomm2

Basil Taweel

7

Pool

85

25

7 dunums of olive trees

Abdelnaser Hamid

8

Pool

100

—

4 dunums of olive

Salah Hamad

5

Pool

85

16م2

6 dunums of olive

Ramadan Hamad

4

Pear shape

30

—

8 dunums of olive

Fawwaz Hamid

7

Pear shape

30

25

4.5 dunums of olive

31

5

3

29.5
About Silwad :
It is located to the northeastern part of Ramallah with a total land area of 18,400 dunums of which 5,100 is built-up area. The town populates around 10,000 people according to the data of Silwad local council.
Colonies like Ofra and Amona which are founded on the eastern part of Silwad confiscated more than 21% of the town's lands.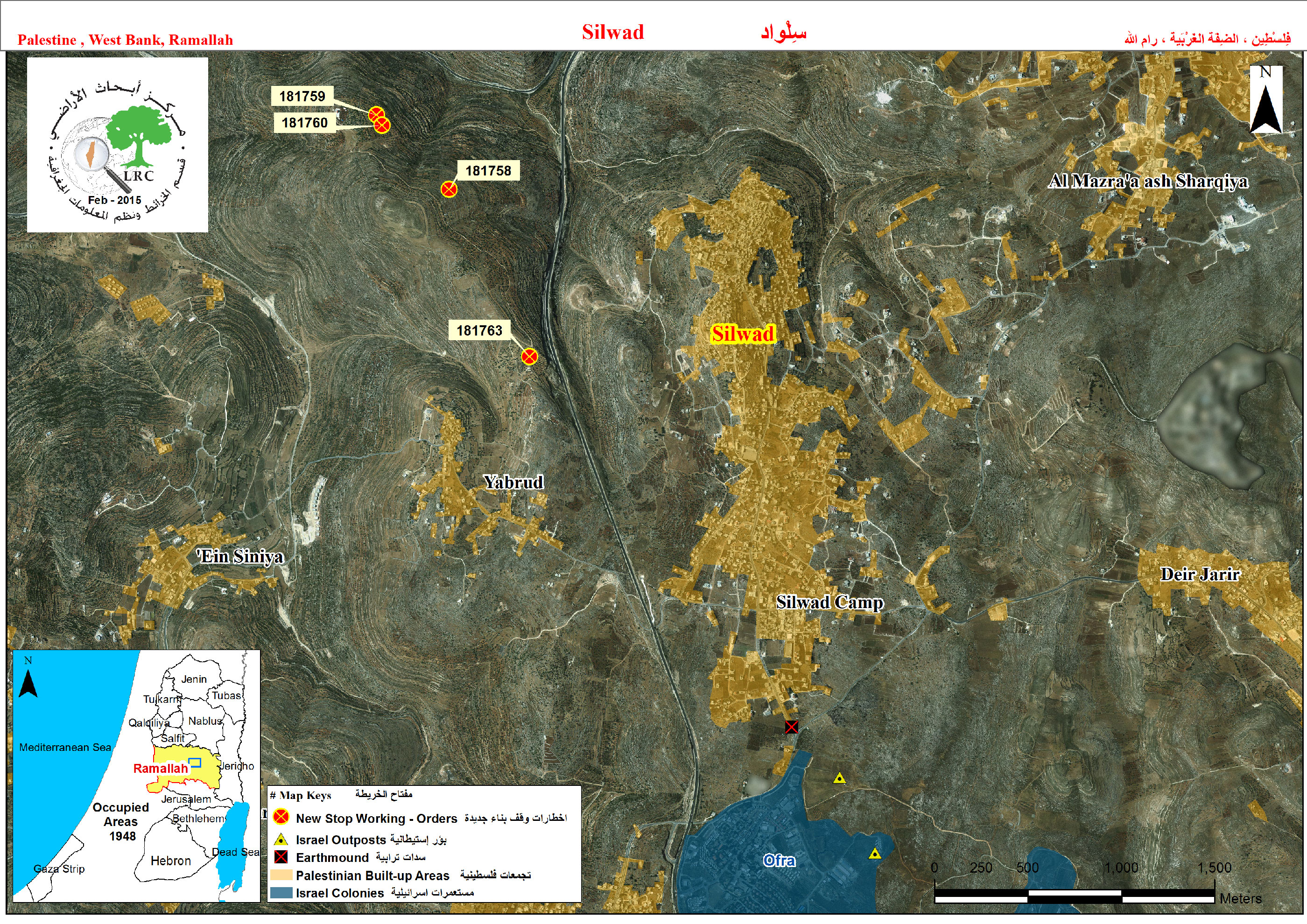 Prepared by
The Land Research Center
LRC