Stop-work orders on a school and tents in Yatta town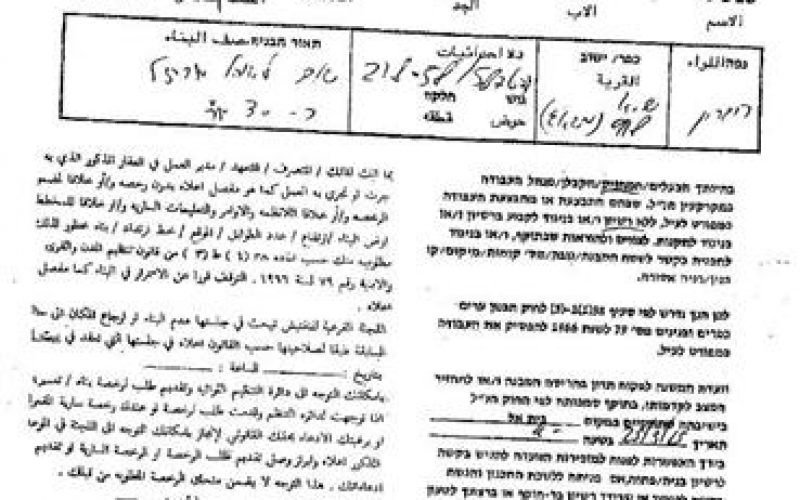 Violation: serving stop-work order
Date: 25/02/2015
Location: Khirbet al-Majaz / Yatta town
Perpetrators: Israel Civil Administration
Victims: citizen and students of Yatta
Details:
The Israeli occupation authorities on February 25, 2015 served stop-work orders and construction on a school, residential tent and a barn in Khirbet al-Majaz , east Yatta town. The chairman of Masafer Yatta Protection Committee Othman Jabarin said that Israel Civil Administration raided the area and hanged the orders on the school and the tent as well.
The military order mentioned that the structures were unlicensed and compelled a halt of any construction work on them. March 25, 2015 was assigned as the hearing session of the Inspection Sub-Committee in the court of Beit El to consider the status of the notified structures.
The Israeli occupation authorities notified the following structures with stop-work:
Al-Majaz primary school: it was established on August 2014 and was opened in September 15, 2014. The school is comprised of 4 caravans (14m2 each); it accommodates 24 students( first grade to fourth) who come from the nearby Khirbets namely ( al-Majaz, al-Fakhit and Isfai )
A residential tent : it is owned by citizen Ali Abu I'ram and is of 70m2 in area; the tent is inhabited by 10 members.
A sheep barn: it is owned by citizen Yasir Abu I'ram and is used for sheep; the barn is of 90m2 in area and is established since 2013.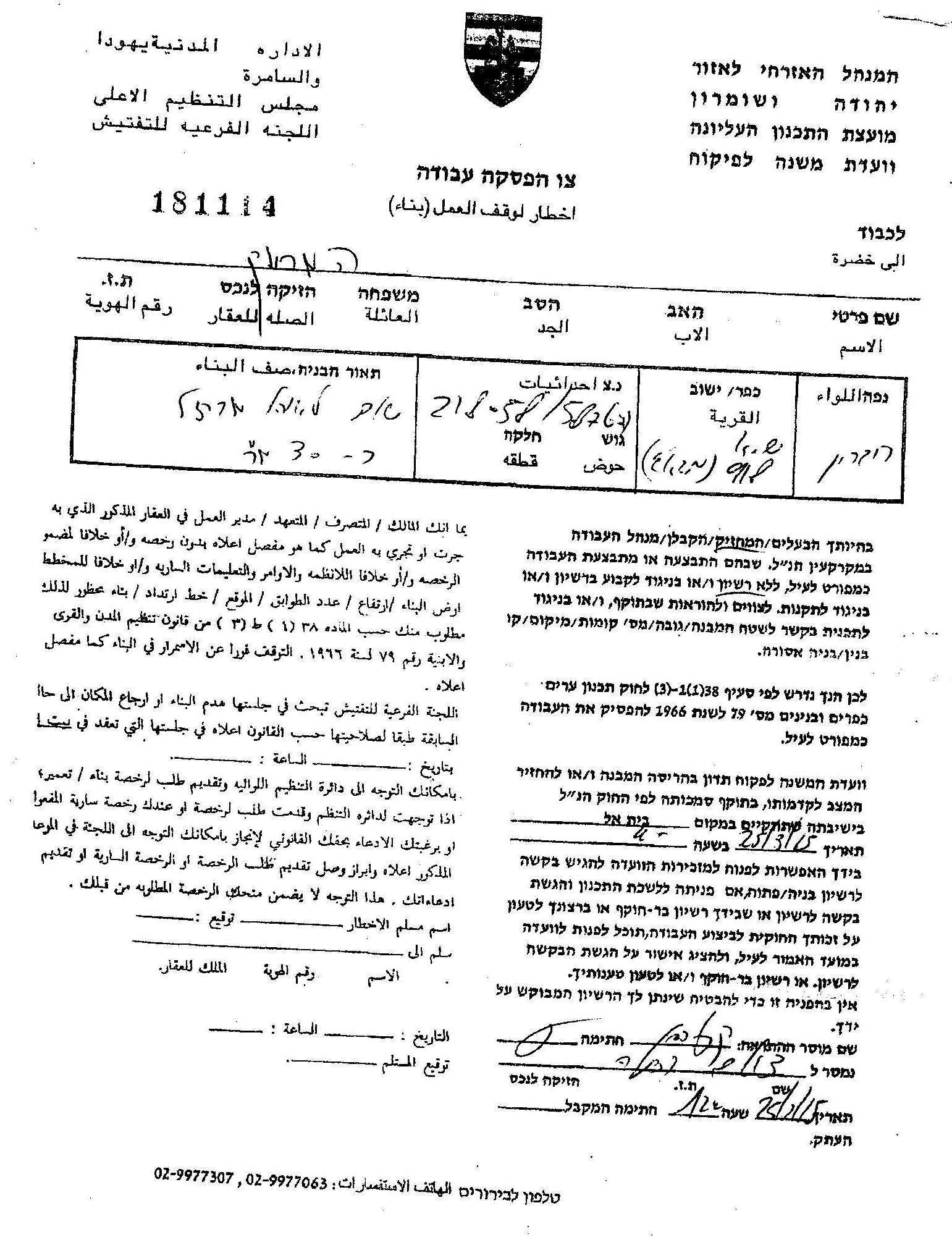 About al-Majaz:
It is one of the biggest communities in the area of Masafer Yatta. Al-Majaz is inhabited by 45 families; it lacks infrastructure and roads network. Israel X-president Ehud Barak put Khirbet al-Majaz on the list of areas for military trainings.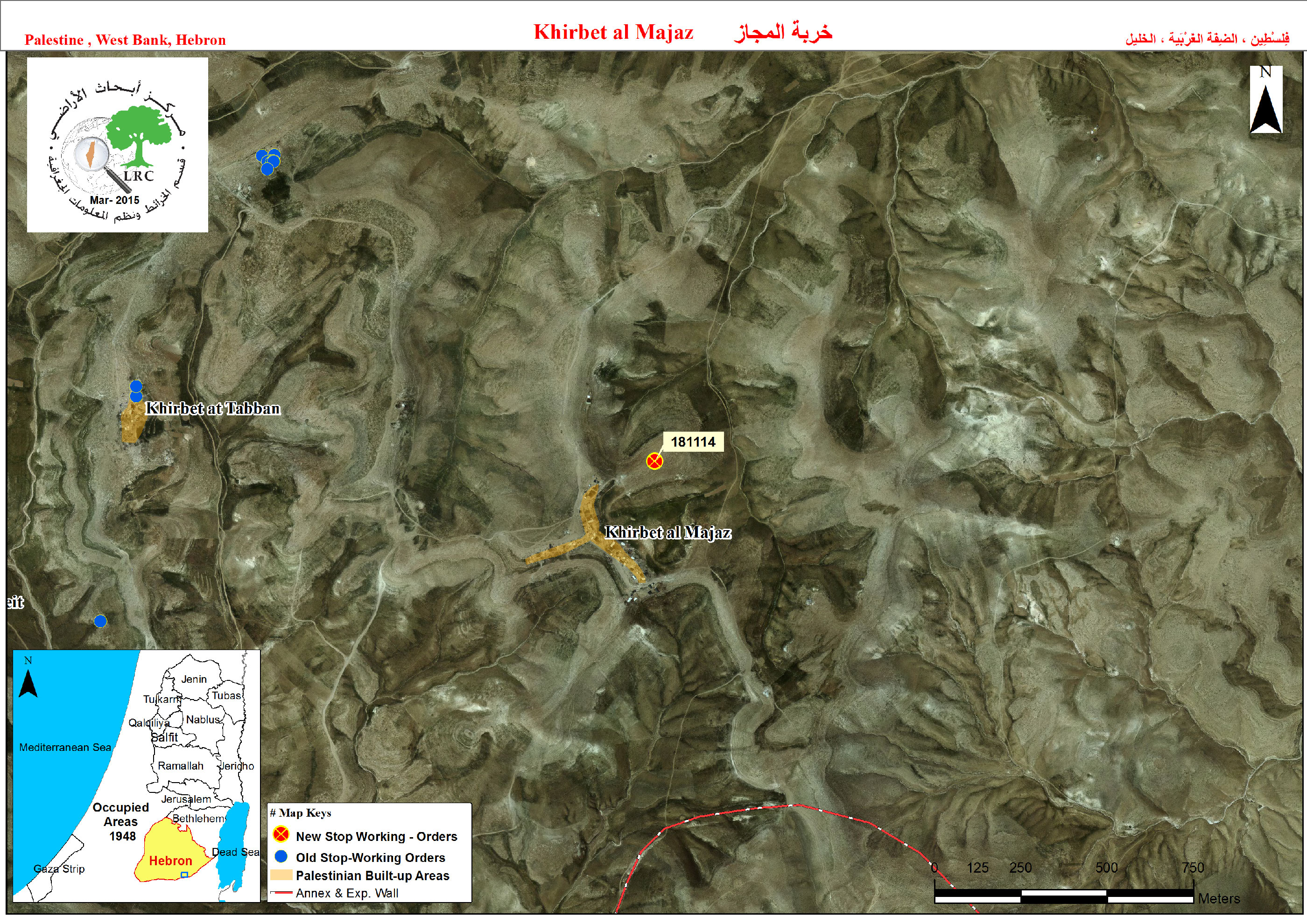 Prepared by
The Land Research Center
LRC