The occupation demolishes two barracks in Idhna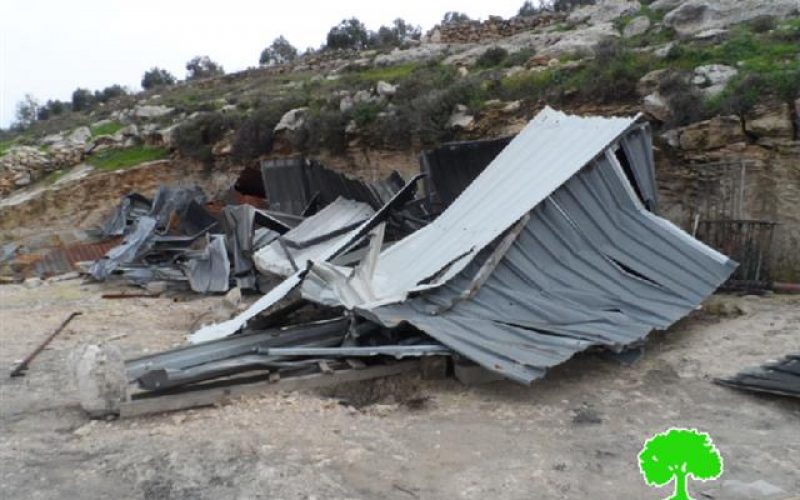 Violation: demolition of two barracks
Date: 05/01/2015
Location: Idhna / Hebron governorate
Perpetrators: the Civil Administration of the Israeli occupation
Victims: citizens Nayef Tomaizie and Ashraf Batran
Details:
The authorities of the occupation on January 05, 2014, demolished two barracks owned by citizens Nayef Tomaizie and Ashraf Batran in Idhna village, west of Hebron governorate.
Citizen Tomaizie (65) asserted that 6 vehicle relative to the Israeli army , borders police and the Civil Administration with a "JCB" bulldozer surrounded his agricultural structure in the area of Khallet Harb, west of Idhna. The force asked the citizen to vacate the barrack from livestock before they embarked on demolishing it.
The demolished barrack is of 400m2 in area and was built in 2006). Tomaizie used the barrack for chicken husbandry and as a storehouse for fodder and stuff.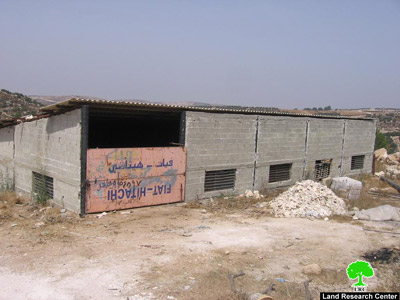 Photo 1: Tomaizie's structure before demolition
Photos 2-5: sings of the demolition
The Israeli occupation authorities on July 27, 2010 served a stop-work on the structure. Tomaizi then sought help from Saint Yves association to object the order but the occupation , this time, served a "additional opportunity to object demolition " order and pretended- within this order- serving a final demolition order on the same structure on October 20, 2010. Citizen Tomaizie negated receiving the aforementioned order, yet the occupation demolished the structure.
Citizen Mohammad Batran asserted that the Israeli occupation authorities demolished a 30m2 barrack( used for animal husbandry) belonging to his son Ahsraf in the area of al-Ras, west Idhna village. Noteworthy, the barrack was gifted to Batran by Agency for Technical Cooperation and Development- ACTED in 2013 after the Israeli occupation demolished a barrack and a small house of his in the exact same place.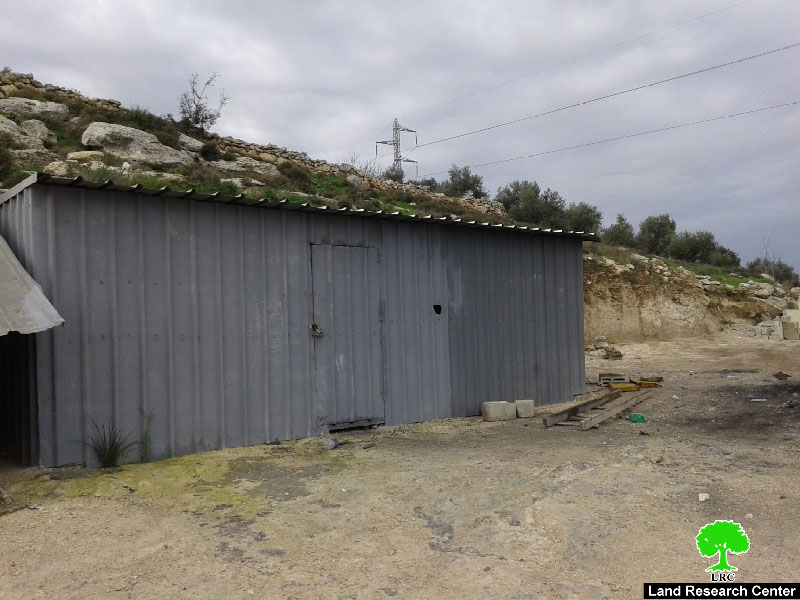 Photo 6: a view of Batran's structure before demolished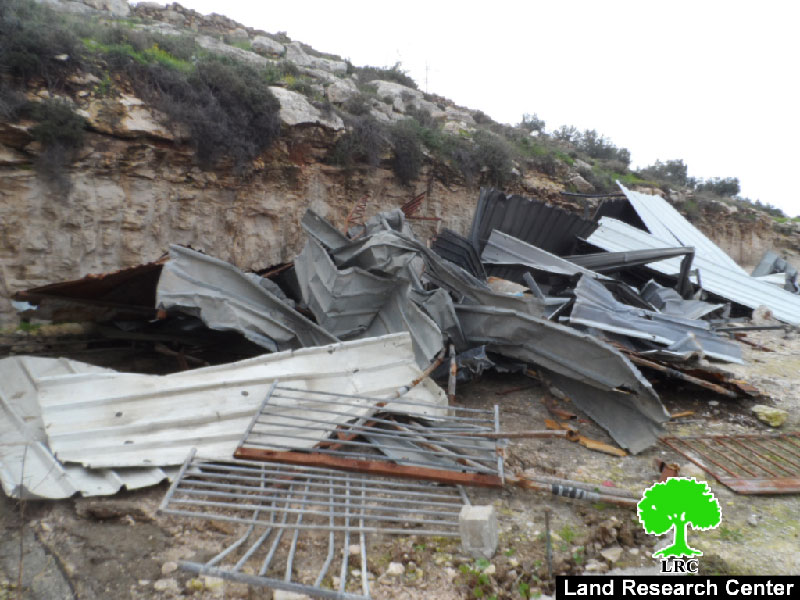 Photo 7: sings of the demolition
It should be marked that citizen Batran received a stop-work order on the structure on April 24, 2013. The Israeli occupation authorities then served a "additional opportunity to object demolition " order on the structure on July 24, 2013; the barrack was demolished on November 11, 2013 before even being served a final demolition order. As a result, ACTED gifted a barrack for Batran as an aid.
It is noted that the last order still valid even on the new gifted barrack since the order possesses the same date of the last demolition. Land Research Center documented the aforementioned threats of demolition in the following report: (Ar, Eng).
About Idhna:
It is 18km west of Hebron. According to statistics conducted in 2007, Idhna is inhabited by 19,012 people. It has a total area of 26,152 dunums, 2653of which are built-up area of the village.
The Israeli occupation confiscated 107 dunums of Idhna for the Apartheid Wall. Let alone that 3,511 dunums were isolated as a result of the construction of the wall.
Besides, bypass number 35 -that is 4,674 meters long- confiscated more than 467 dunums of the village lands.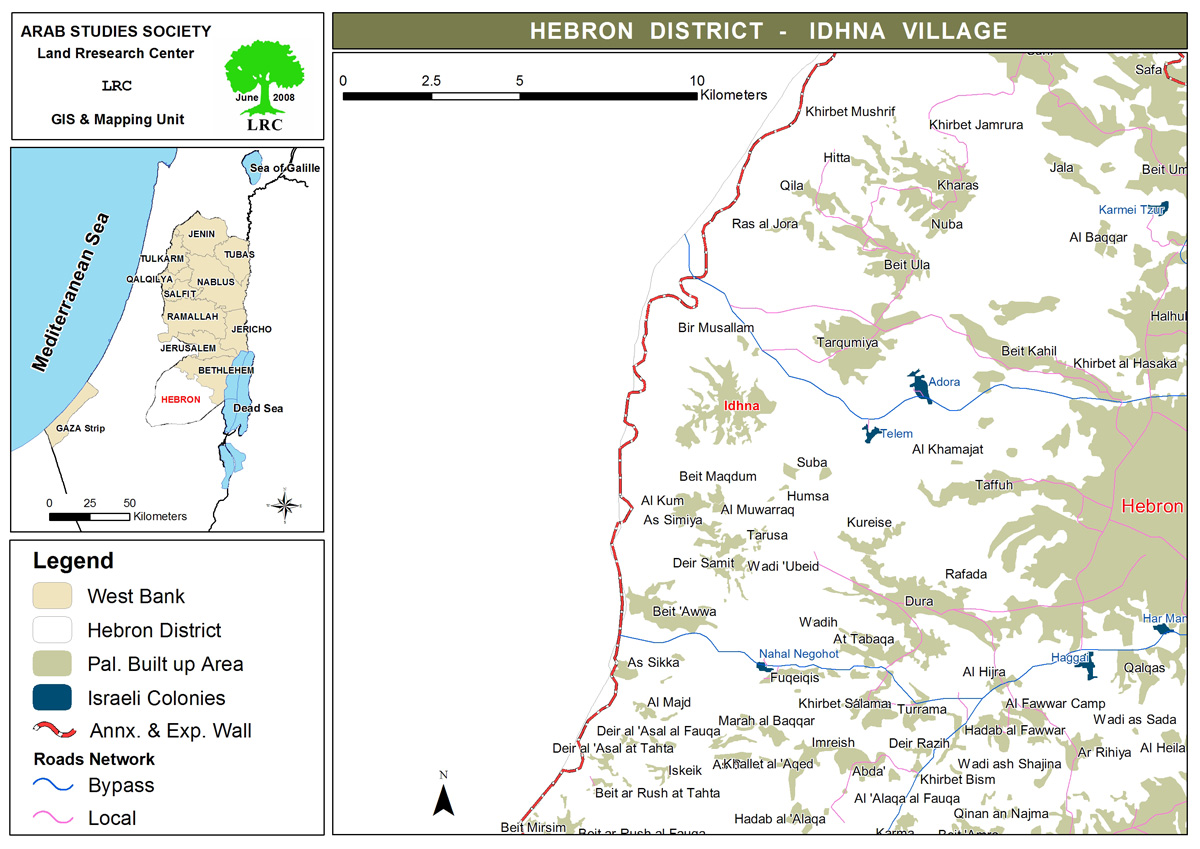 Prepared by
The Land Research Center
LRC