The Israeli occupation demolishes Yarza providing water pipeline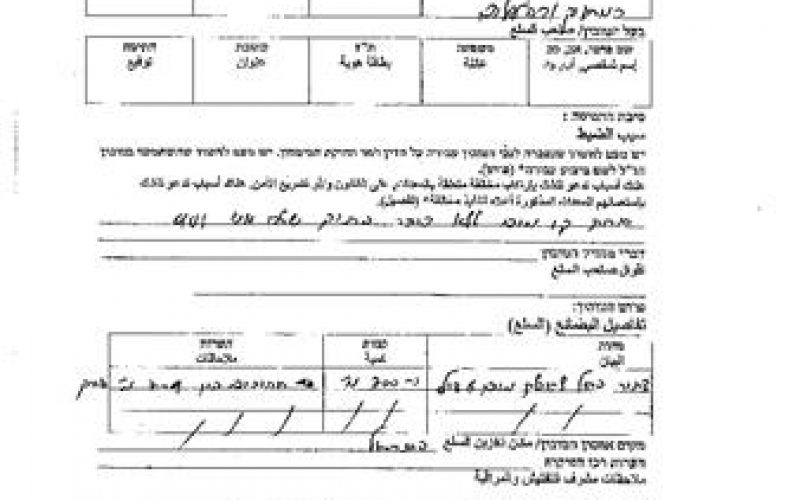 Violation: demolishing water pipeline
Date: 29/01/2015
Location: Yarza / Tubas governorate
Perpetrators: Israeli occupation army
Victims: residents of Yarza
Details:
A massive force from the Israeli occupation army accompanied by the so-called Water Authority on January 29, 2015 raided the area of Khirbet Yarza, east of Tubas. It is indicated that the Israeli troops dismantled pipelines (300 m length * 6inch) that are still under installation. Those pipelines were supposed to provide water for Yarza from a water tower ( 200m3 in volume) in the area of Ras al-Mazlaqa, which is 2.5km away from the Khirbet.
In the same context, troops of the Israeli army loaded the pipelines onto trucks relative to the army and moved them; the confiscation without leaving any notices.
About the water project in Khirbet Yarza, the chairman of Yarza Bedouin community Mukhlis Masa'id told a researcher from Land Research Center the following:
"This project started two years ago with a fund from the UN and was implemented through Agricultural Relief Committee PARC and World Council of Churches. The project consists of two phases; the project's first phase included installing water pipelines (4km) from Tubas towards the water tower in Ras al-Mazlaqa. First phased was successfully accomplished. As for the second phase, it included installing pipelines from the water tower towards Yarza with a length of 2.5km; the second phase was not accomplished due to aforementioned confiscations"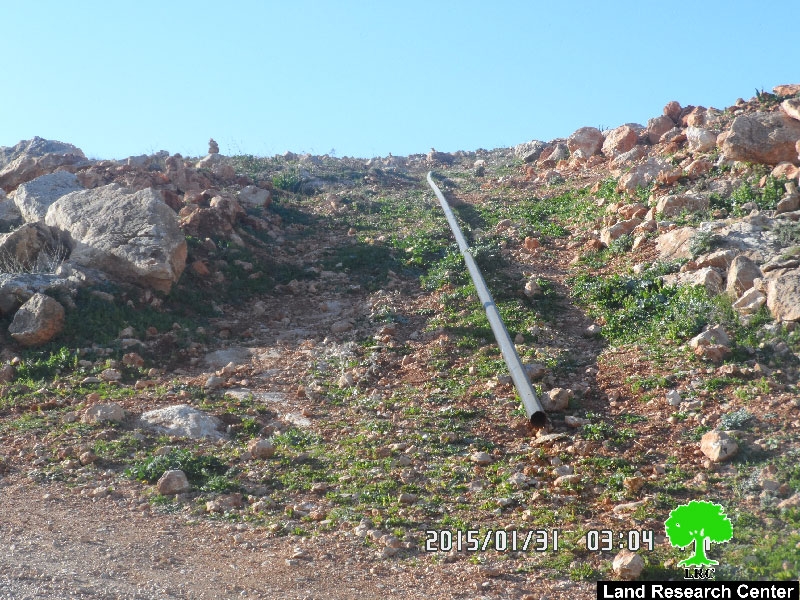 Photo2 :the confiscation scene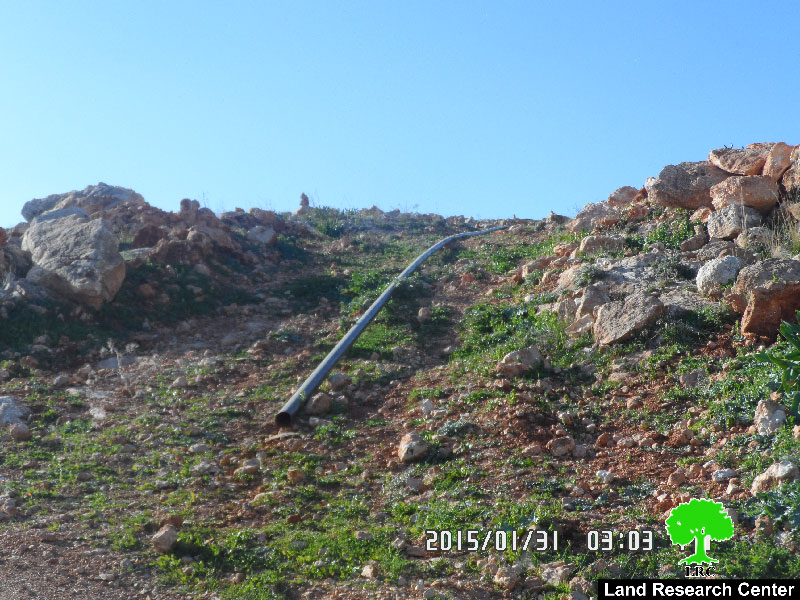 Photo3 : the confiscation order
It should be marked that Khirbet Yarza suffers from water scarcity and lack of water resources due to the Israeli occupation's presence in the area.
About Yarza:
It is situated 10km east of Tubas, more specifically in the area of Sahel al-Buqai'a. The Khirbet is inhabited by 12 families of 100 people who remained out of hundreds farming and planting their agricultural lands estimated of 25,000 dunum in area of which 283 dunum is classified under the name of Jither Balad, which is an old inhabited city.
It is indicated that 75% of Yarza lands belong to the Jordanian Tabu under and are registered under the ownership of Palestinians who had to leave the area towards Tubas and the nearby Khirbets due to the extreme discriminative activities the occupation inflected upon them. It should be also mentioned that the roots of Yarza citizens come from Tubas and that the Khirbet has three main families namely Ainabosi, Msa'id, and Shideh.
Yarza is considered a closed military zone by the occupation, using its lands estimated of 25,000 dunums as shooting fields , and military training camps due to the mountainous forest nature of the location. Noteworthy, the Cobra training camp that is situated in Yarza in addition to tens of shooting fields located here and there form an imminent danger on the life residents. Training camps caused a huge damage on residents either by the outcomes of direct military training or by their leftovers. Since the area is declared inaccessible for Palestinians, Yarza lacks all kinds of life services and standards due to the blockade on the area.
Prepared by
The Land Research Center
LRC