The Israeli occupation demolishes a segment of a agricultural road linking Jilijliya to the eastern farm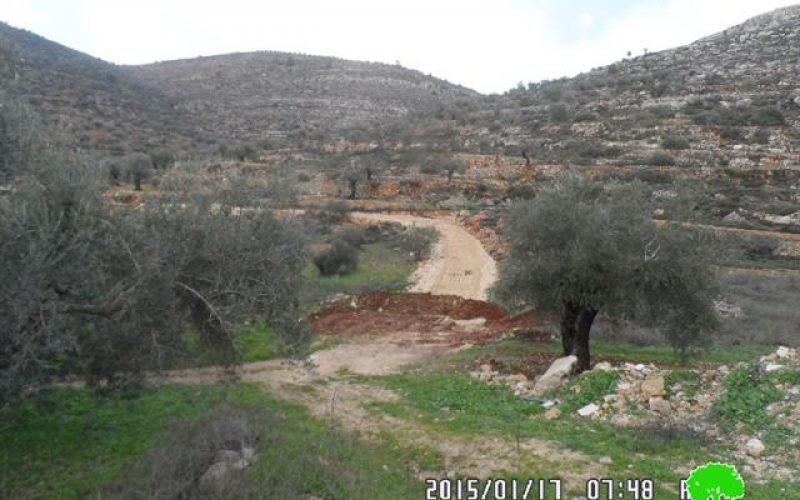 Violation: demolishing part of a road
Date: 15/01/2015
Location: Ramallah
Perpetrators: Israeli occupation army
Victims: 300 farmers from the area
Details:
Within an Israeli plan to harass framers in the Palestinian villages and rural areas to ban them from using their agricultural lands, the Israeli occupation, every now and then, shut down agricultural roads and ban farmers entry to their lands for the sake of taking them over for the favor of colonial expansion plans in the West Bank.
The Israeli occupation authorities accompanied by a military dozer on January 15, 2015 ravaged 200m of a agricultural road linking the agricultural lands located between Jilijliya and the eastern farm village to each other; the road was blocked via three dirt walls to enforce excommunication between lands
About the nature of the targeted road, the field supervisor of the project Isam Jabari told Land Research Center the following: " the road rehabilitation started on April + May 2014; the road is a linking point between the eastern farm village , Wad al-Balat and Jilijliya. The 2300m road had 200m ravaged from it and was closed afterwards through dirt walls on an area of 1km"
He also added: "the road was being implemented by Agricultural Relief PARC with a fund from the EU; this comes within the "green gold" project that is being implemented in cooperation with Land Research Center. The road cost reached $24,000; it is of 2300m in area and is already base coursed".
About targeting the road, Mr Mahmoud Qadi said: "the occupation tried many times to stop us from using our lands in anyway, even opening new agricultural roads, but we finally managed doing so. The opening work was done by September 2014 but the occupation came and destroyed a crucial segment of the road with a length of 200, not mentioning closing the road with dirt walls. Despite all that, we insist on rehabilitating the road again for what it has of importance to the area"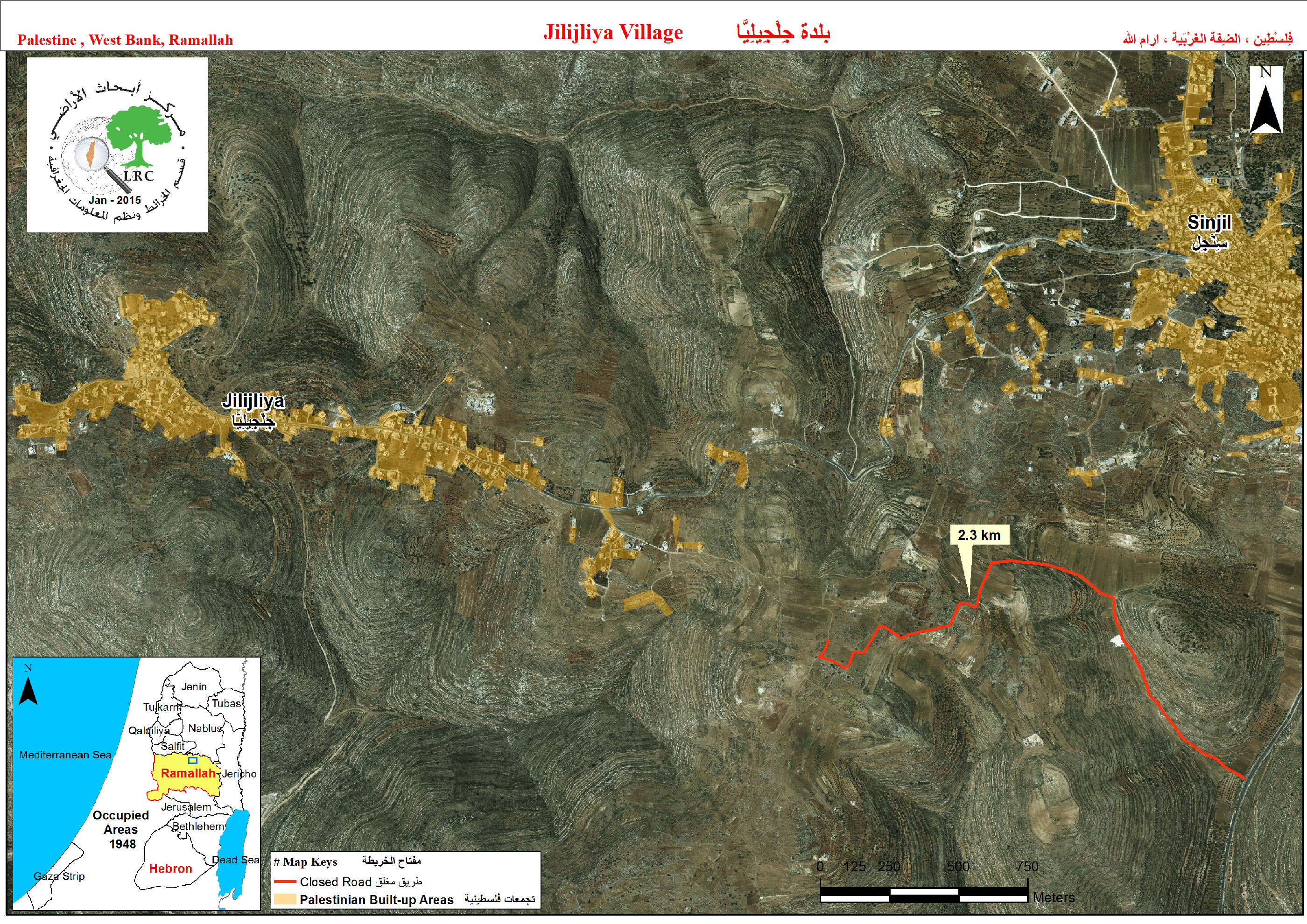 Opening agricultural roads for colonies:
In the same time the occupation closes agricultural roads relative to Palestinian lands and farmers, it opens other agricultural roads to serve colonial expansion and to help serve colonies. For example, the colonies of Shilo and Shevut Rahel are a clear evidence of this Israeli practice; there are tens of agricultural roads that the occupation confiscated to open agricultural roads that facilitate colonists movement.
Prepared by
The Land Research Center
LRC