The Israeli occupation demolish a smithy in al-Bireh city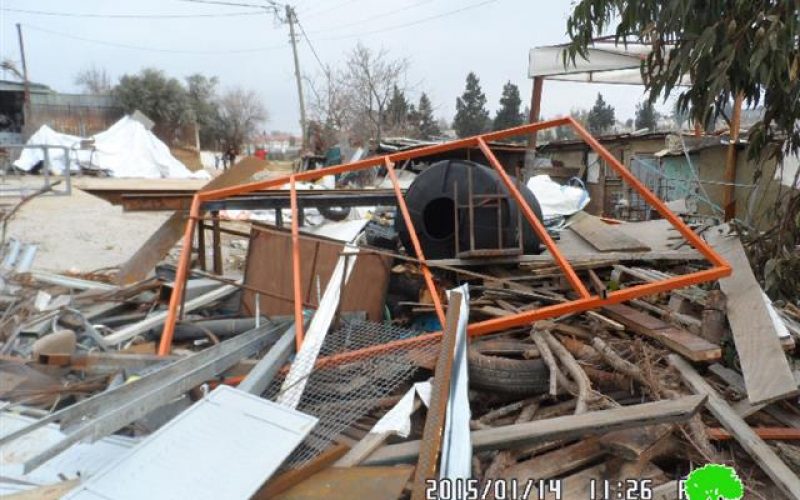 Violation: demolishing a smithy
Date: 01/01/2015
Location: al-Bireh city/ Ramallah governorate
Perpetrators: Israel Planning Committee
Victims: 14 families
Details:
Israeli soldiers invaded, Tuesday January 01, 2015 , Dahiat al-Yasmeen area near Ramallah, and demolished a blacksmith workshop. The area is only 1km away from the so-called Beit El military camp and Israel Civil Administration; bulldozer run by and embarked on demolishing a smithy and its facilities leaving total damage and gross losses.
Photos 1-4: the targeted blacksmith workshop in al-Bireh
The occupation claimed the structure unlicensed and being built within area classified "C" according to Oslo Accords. The demolished structure belong to citizens As'ad Dar Nakhla and Madi Khatib both from Jalazun camp; the workshop is a source of income for 12 workers supporting their families. The following table shows information about the damages resulted due to the demolition:
No . of affected families

Total of families' members

Minors

Nature of damage/ structure

Nature of damage/ machines

14

52

20

2702 barrack

A crack in the workers room (20m2)

A crack in the tools storehouse (20m2)

Wielding machine 4000INS

Metal cutter 2500INS

Sharpening tool 2000INS

Other tools 2200 INS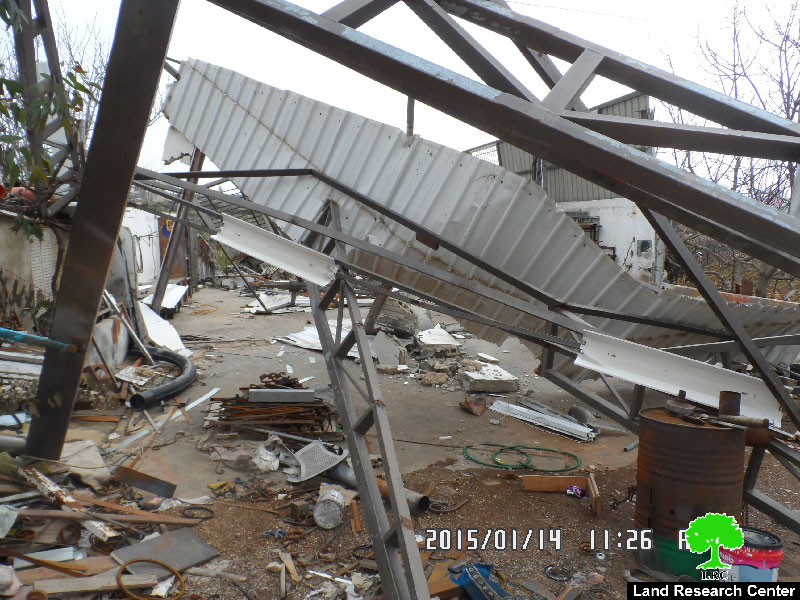 The Oslo Accords are a set of agreements between the government of Israel and the Palestine Liberation Organization (PLO): the Oslo I Accord, signed in Washington, D.C., in 1993
West Bank Areas in the Oslo II Accord:
Area A (full civil and security control by the Palestinian Authority): circa 3% of the West Bank, exclusive East Jerusalem.
Area B (Palestinian civil control and joint Israeli-Palestinian security control): circa 23-25% .
Area C (full Israeli civil and security control): circa 72-74%. Under the Wye River Memorandum, Israeli would further withdrawal from some additional 13%, which officially reduced Area C to circa 61% of the West Bank. Israel, however, withdrew from only 2% and during what it called as "Operation Defensive Shield", it reoccupied all territory.
From his side, citizen As'ad Dar Nakhla told a researcher from Land Research Center the following :
" two days before the demolition, soldiers of the occupation spread around and took photo of the area. Next day, Thursday, the occupation demolished my structure without any previous warning or notices; I was not even allowed to vacate the interior which doubled my losses and caused 14 workers become jobless".
Citizen Dar Nakhla denied the Israeli claim of serving him a stop-work and construction order 2 years ago. " I have no clue about it and I did not even received it", said he.
People of Dahiat al-Yasmeen now fear to have their structures and residences threatened of demolition since this attack is considered the first step of a futuristic occupational targeting on the area.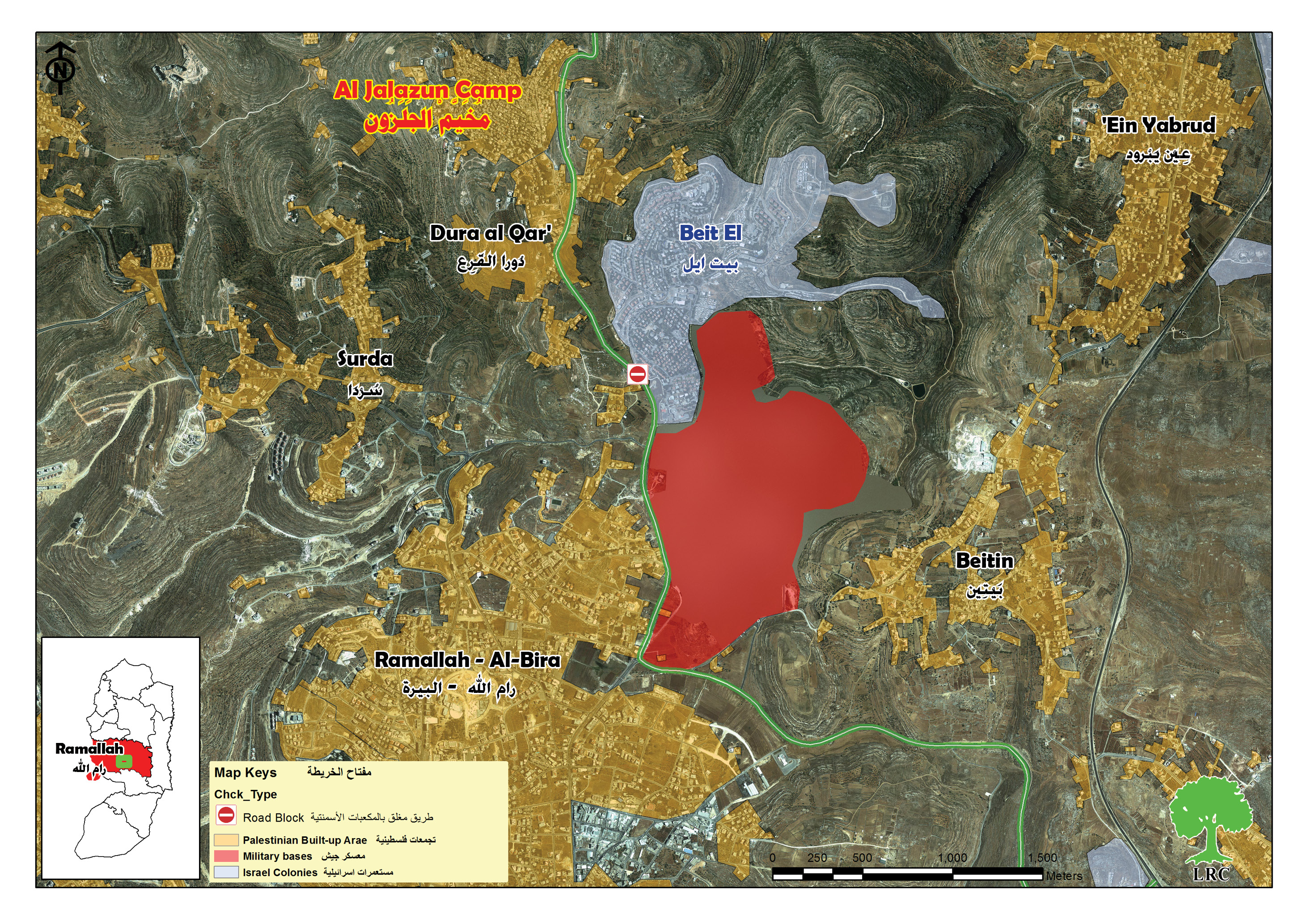 Prepared by
The Land Research Center
LRC