Stop-work order in the Palestinian village of Showfeh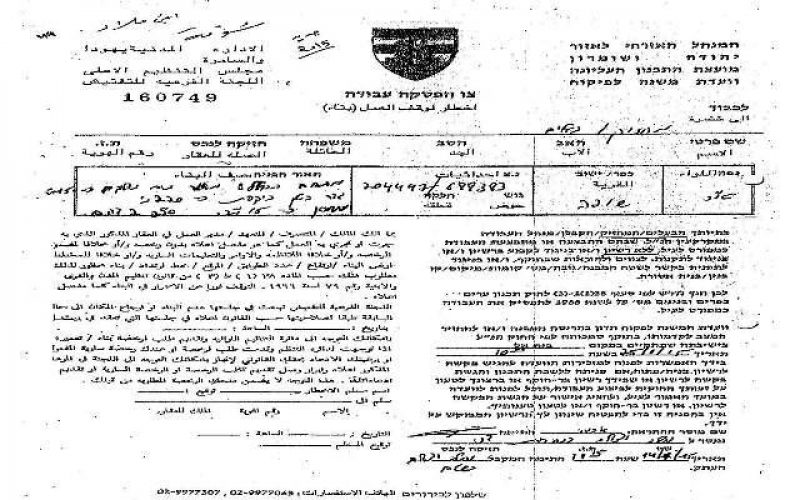 Violation: serving a stop-work order on structures
Date: 15/01/2015
Location: Showfeh village/ Tulkarm
Perpetrators: Planning Committee- Civil Administration
Victims: farmer Ala' al-Jalad
Details:
A massive force from the Israeli occupation army accompanied by a staff from the Civil Administration on January 15, 2015 stormed Khirbet Showfeh, west Tulkarm governorate and handed citizen al-Jalad out a stop-work order on his farm. Noteworthy, the farm is of 12 dunums in area; the order came under the claim of unlicensed construction within area classified C according to Oslo Accords.
According to the order, Jalad was given a deadline until January 26, 2015 to complete all licensing procedures. This comes in time with the hearing session of the Planning Committee in the Israeli court of Beit El to consider the status of the notified structures. The following table lists the damages resulted by the order:
Affected citizen
Family
Damages
No. of military order
Photo
House
Agricultural barrack
No. of trees
Ayman al-Jalad
9
160l2
25l2
80 olive saplings+40 almond seedlings+ 20 citrus spalings
160749
1+2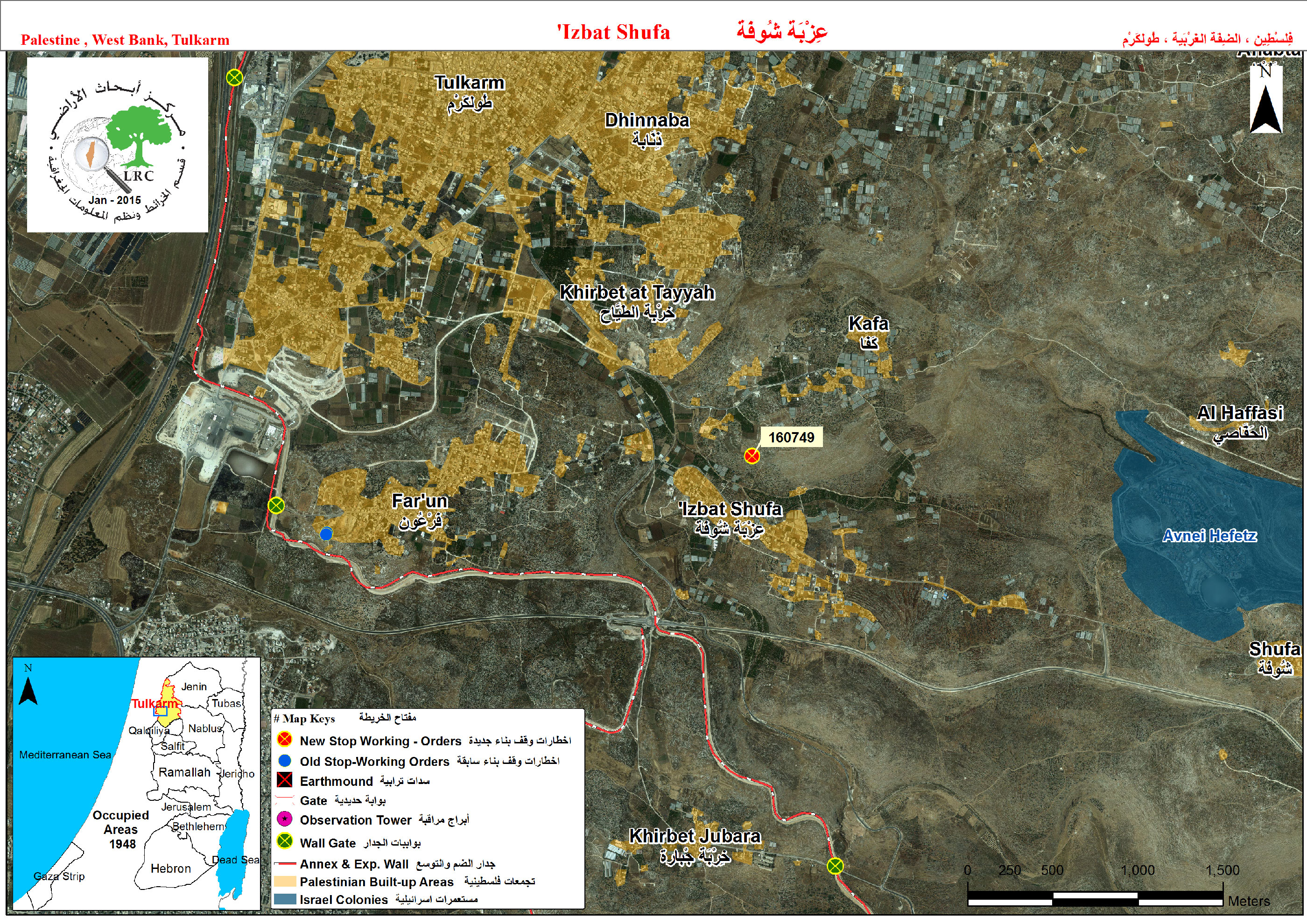 It should be marked that the area is believed to be included within an Israeli plan of lands massive takeover.
According to Showfeh's village council, the occupation transferred around 150 dunums from the village into "state land" . Noteworthy, those lands are few meters away from Heftez colony from the southern side; the confiscated lands will be used to serve some colonial expansion plans in the future.
The colony of Heftez was established 1987 on confiscated lands from Showfeh , Kfar al-Balad and Izbit al-Hafsi villages. The colony's built-up area is 1,397 dunums; it has a total population of 964 colonist( GIS department at Land Research Center ).
Prepared by
The Land Research Center
LRC