Demolition orders on 4 water cisterns carried out by Land Research Center in Hebron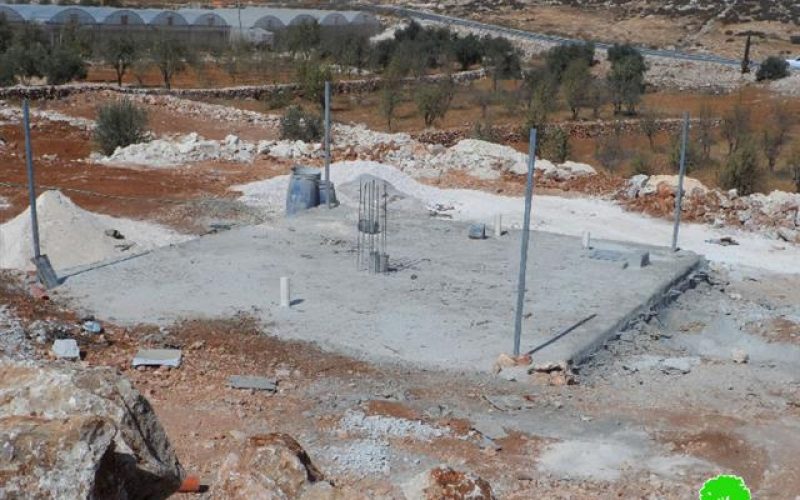 Violation: demolition orders on cisterns
Date: 04/01/2015
Location: Karma/ Hebron governorate
Perpetrators: the Civil Administration of the Israeli occupation
Victims: residents from Karma village
Details:
The Israeli occupation authorities on January 04/2015served final demolition orders on water cisterns in Karma village, south of Hebron city. The military orders mentioned that the cisterns were unlicensed construction and compelled work termination and restoration of the structure's previous status in a period of only 7 days from the order's date of issuance.
It should be marked that Israeli occupation authorities on September 30, 2014 served stop-work notices on the same cisterns but owners did not object the orders due to their hard financial conditions. Owners were also sure that the occupation will never grant them building permits.
The water cisterns belong to the following:
No.

Name

Volumem3

Year of construction

Previous stop-work order

New demolition order

Photo of cistern

1

Abdelrahman Awawdah

80

2014

2

Nidal Abu Shaikha

80

2014

3

Naser Amere

50

2014

N.A

N.A

4

Jawad Amre

100

2014

Total

310
Source: Field Observations – Monitoring Israeli Human Rights Violations-Land Research Center -2015
On the legal side, Land Research Center meet with farmers whose cisterns were threatened with demolition and guided them how to object such orders in Israel tribunal system through legal bodies and associations.
It should be marked that the aforementioned cisterns were implemented by LRC in cooperation with Palestine Ministry of Agriculture.
For further information about the orders , which targeted the village of Karma, please read through the reports issued by Land Research Center as follows:
Prepared by