Demolishing a agricultural fence and uprooting seedlings in Yarza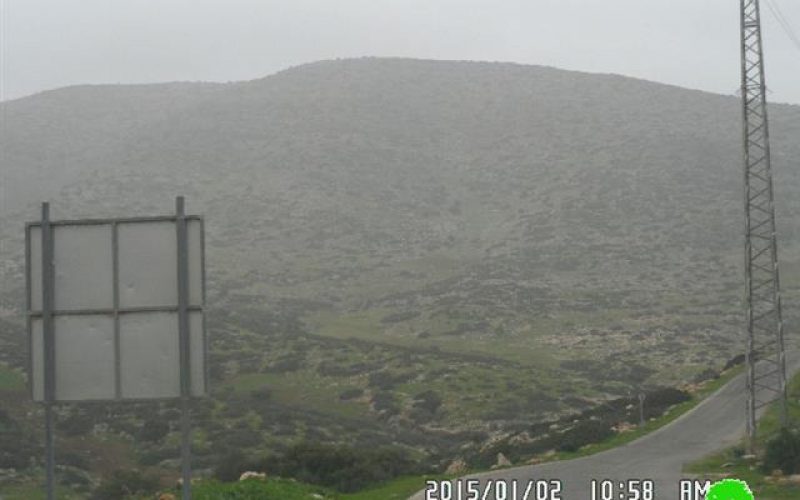 Violation: demolition and uprooting
Location: Khirbet Yarza, Tubas governorate
Date: 01/01/2015
Perpetrators: the Israeli occupation army
Victims: family of Salem Masa'id
Details:
By the beginning of 2015, the area of Palestinian Jordan Valley al-ghoor witnessed a series of systematic targeting that reached out Palestinian farmers and land. All is for the sake of emptying al-ghoor to take it over for colonial expansion.
The army of the Israeli occupation on January 01, 2015 sabotaged not less than 1500m of a fence, which surrounds a plot owned by family of citizen Salem Masa'id from Khirbet Yarza; the plot is of 70 dunums and is located nearby al-Tayasir military checkpoint. Noteworthy, the plot is registered as tabo ( under the Ottoman land treasury).
Masa'id started in 2011 some reclamation works on his land, which is threatened with confiscation, through planting it with olive trees and fencing it for the sake of protecting it.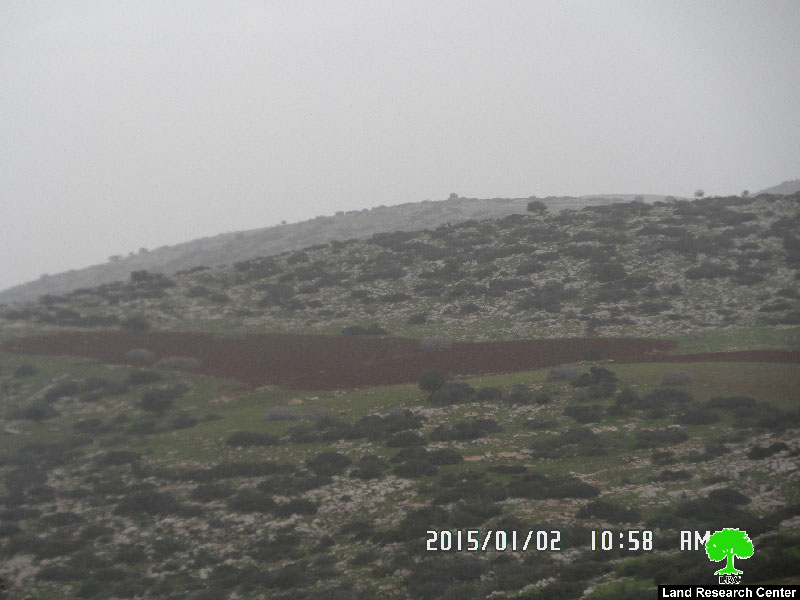 Photo 1: the targeted lands
In 2014, the citizen received a stop-work order on the fence surrounding the plot by the Planning and Construction Committee under the pretext of unlicensed construction within area classified C according to Oslo Accords.
It should be marked that Masa'id applied to obtain a permit through the Legal department in Tubas governorate. Until now, the case has not been considered in the Israeli court of Beit El.
About Yarza:
It is situated 10km east of Tubas, more specifically in the area of Sahel al-Buqai'a. The Khirbet is inhabited by 12 families of 100 people who remained out of hundreds farming and planting their agricultural lands estimated of 25,000 dunum in area of which 283 dunum is classified under the name of Jither Balad, which is an old inhabited city.
It is indicated that 75% of Yarza lands belong to the Jordanian Tabu under and are registered under the ownership of Palestinians who had to leave the area towards Tubas and the nearby Khirbets due to the extreme discriminative activities the occupation inflected upon them. It should be also mentioned that the roots of Yarza citizens come from Tubas and that the Khirbet has three main families namely Ainabosi, Msa'id, and Shideh.
Yarza is considered a closed military zone by the occupation, using its lands estimated of 25,000 dunums as shooting fields , and military training camps due to the mountainous forest nature of the location. Noteworthy, the Cobra training camp that is situated in Yarza in addition to tens of shooting fields located here and there form an imminent danger on the life residents. Training camps caused a huge damage on residents either by the outcomes of direct military training or by their leftovers. Since the area is declared inaccessible for Palestinians, Yarza lacks all kinds of life services and standards due to the blockade on the area.
Prepared by
The Land Research Center
LRC