Stop-work orders on a school and two structures in Yatta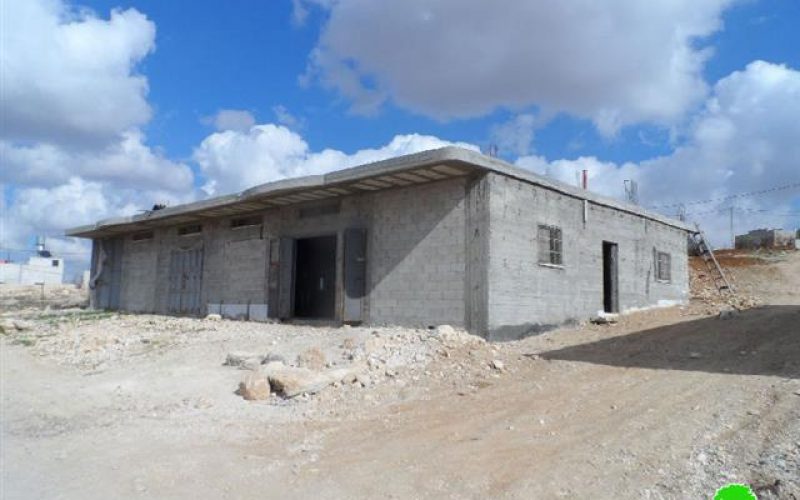 Violation: serving stop-work notices
Date: 02/12/2014
Location: Ma'in village / Yatta town
Perpetrators: Israel Civil Administration
Victims: students and citizens from the village
Details:
The Israeli occupation authorities on November 10,2014 served " stop-work" notices on a school and two structures in the village of Ma'in in Yatta town in Hebron governorate.
The military orders mentioned that the structures were unlicensed construction and compelled immediate termination of work. December 03,2014 was assigned for the so-called Planning Committee hearing session in the court of Beit El to consider whether to demolish the structure or restore its status quo.
Citizen Mohamad Makhamra asserted that a force from Israel Civil Administration accompanied by army came to the school and left the stop-work order there and then issued two other orders on structures in the same area. In the context of legal defense, the notified people prepared a legal file through Saint Yves association to object the order and obtain building permits in the Israeli courts.
The military orders reached out the following :
Ma'in mixed-gender primary school : a 240m2 building that was built in 2009 and leased in 2011 to become a school. The school includes grades from the 1st to the 5th and accommodates around 120 students.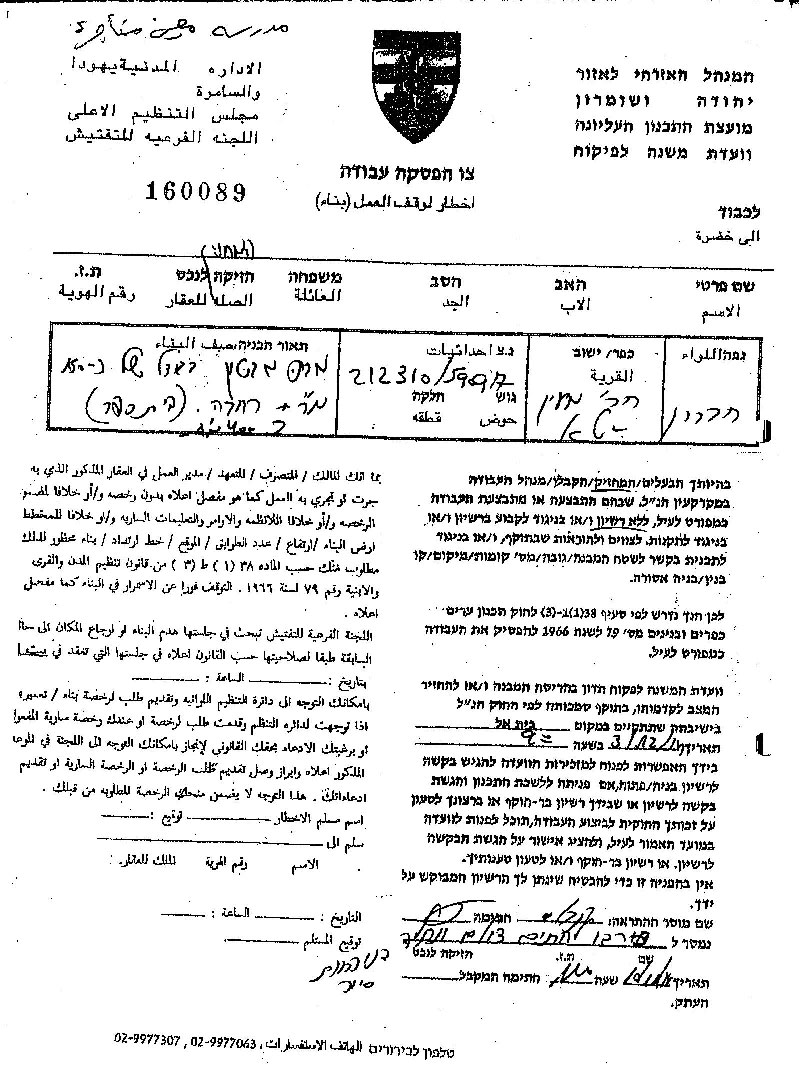 Photo A: the stop-work order on the school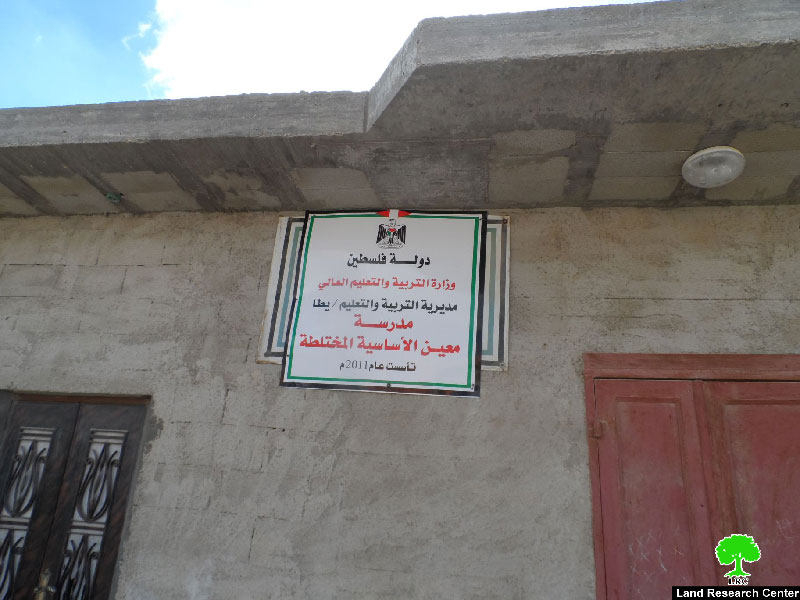 Photos 1-3: a view of the notified school
The structure of citizen Gibril Makhamra : a 200m2 storehouse that was built in 2010. The storehouse is being used for chicken husbandry to support the citizen 8 member family including 3 minors.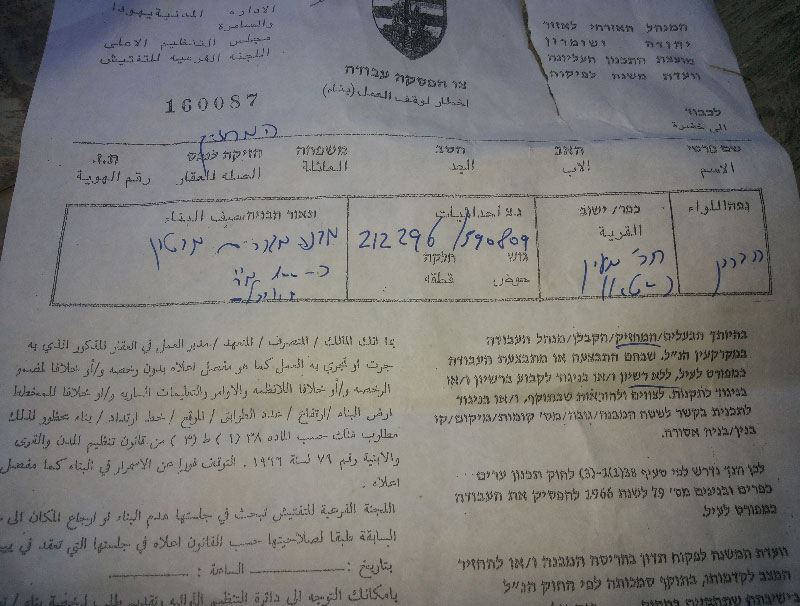 Photos B: the stop-work order on Gibril's structure
Photos 4-5: a view of the notified structure
The structures of citizen Mahmoud Makhamra: three storehouses (300m2) that were built in 2012. The aforementioned structures are recently being used for chicken husbandry to support the citizen 14 member family .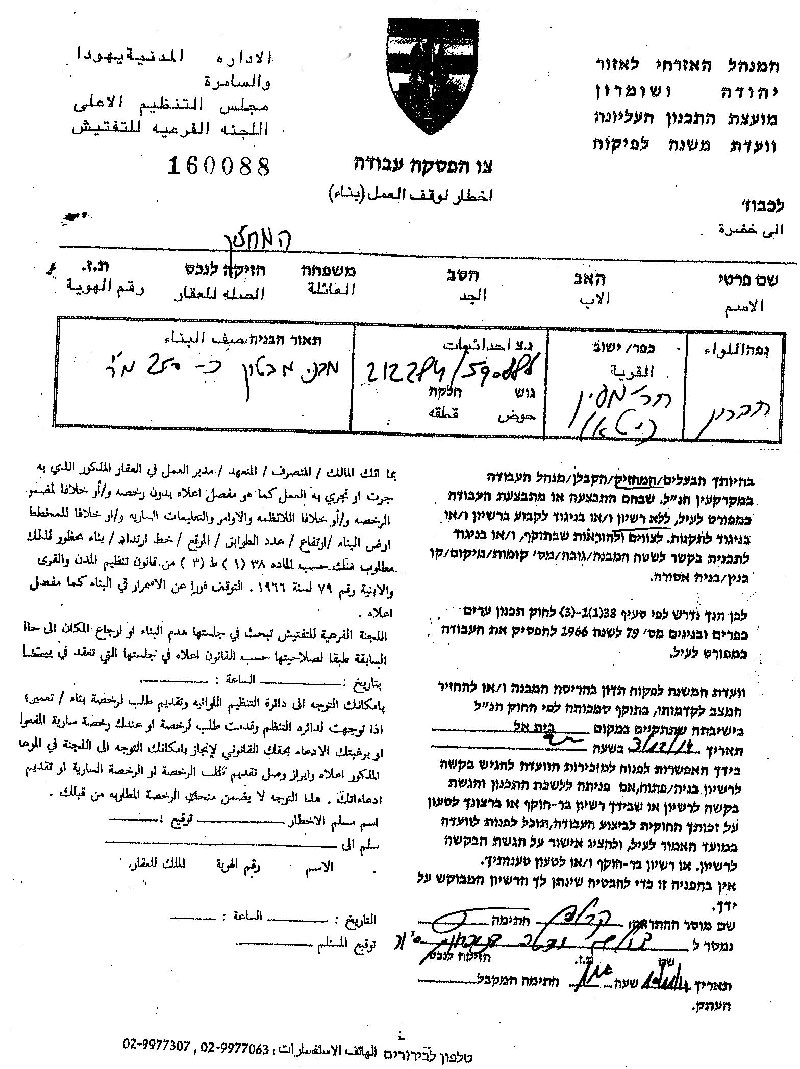 Photos C: the stop-work order on Mahmoud's structures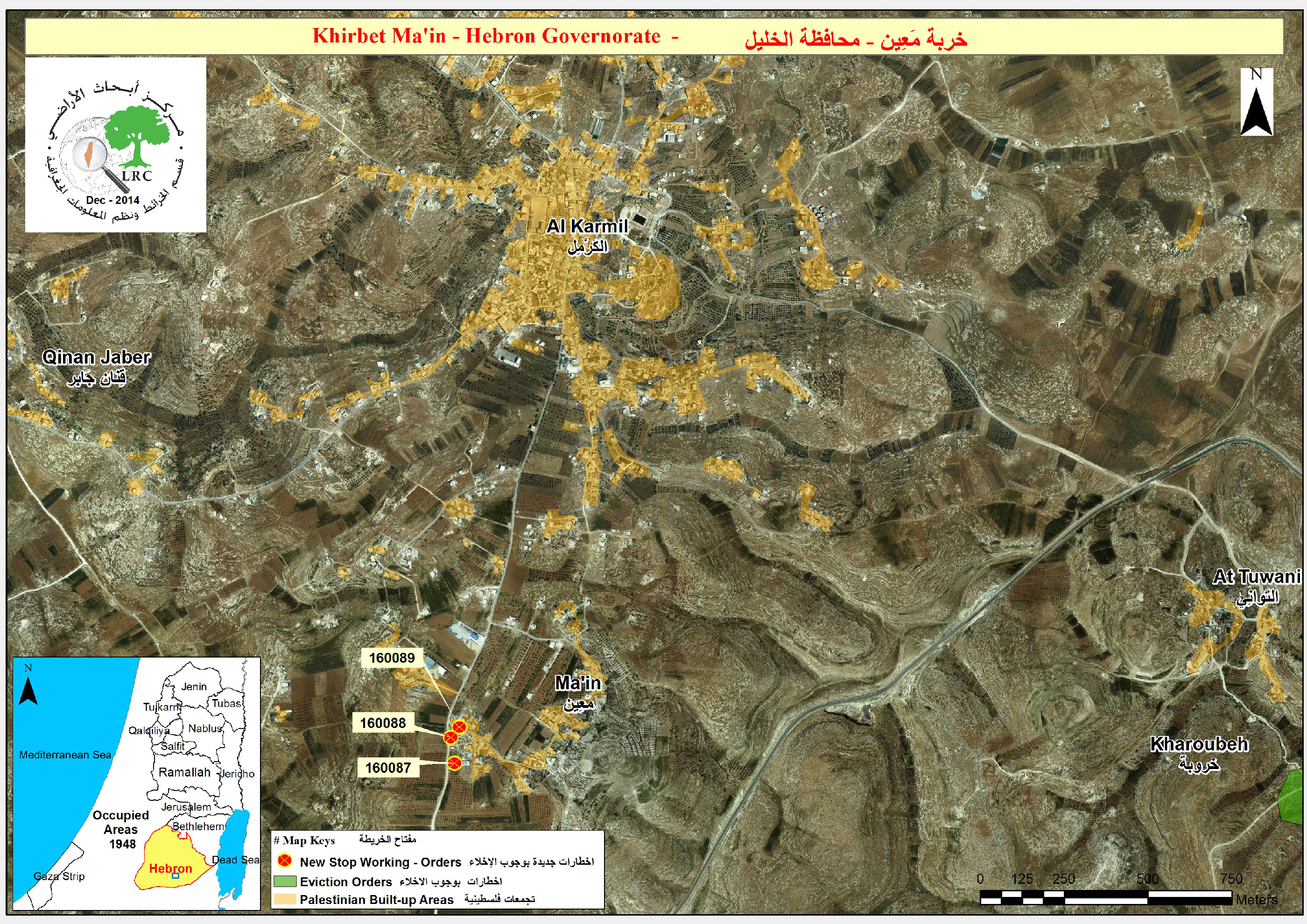 Prepared by
The Land Research Center
LRC