The Israeli occupation establishes a military zone in Qusra village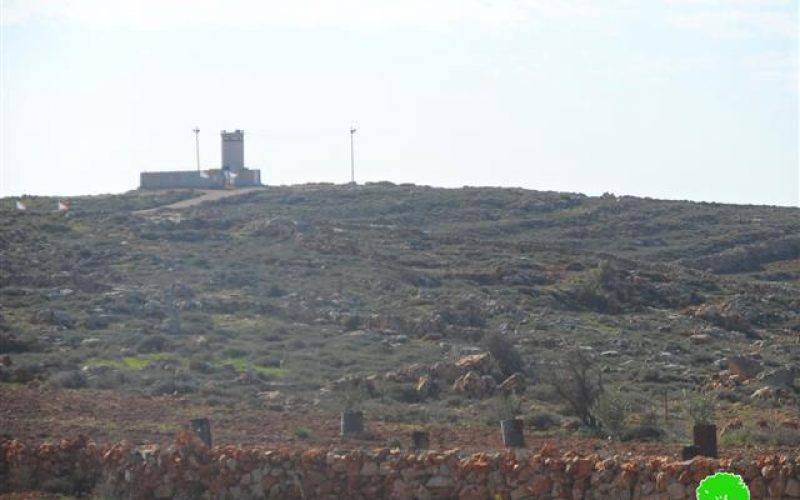 Violation: setting up a military zone
Location: Qusra village
Date: 28/11/2014
Perpetrators: the Israeli occupation army
Victims: Palestinian farmers
Details:
In a new Israeli plan that is aiming at colonial expansion, the Israeli military established on November 28, 2014 a military zone in the area of Kita' Kamil , southeast of Qusra village.
A plan to devour a vast area from Qusra:
The chairman of Qusra village council Abdelathim Abu Raideh told a researcher from Land Research Center about the Israeli plan which aims at harassing farmers and banning them from accessing their lands in Kita' Kamil. This comes under the pretext of maintaining the security of Yesh Kodesh colony , which is located in the nearby.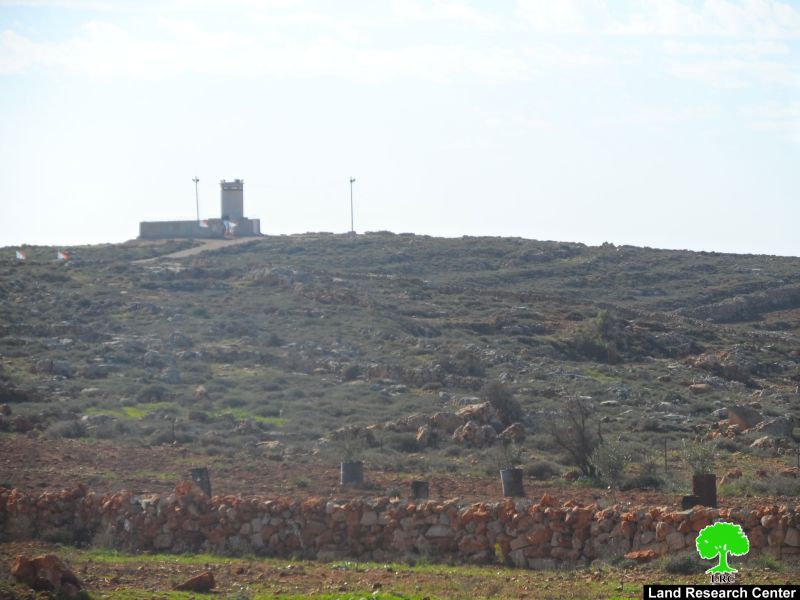 Photo 1: the new military zone
Abu Raideh also added: " the occupation starts outposts as military zones and then expands them to become bigger settlements. The recently established military zone is founded on a confiscated land in 2002 under the pretext of security reasons. Noteworthy, the area is close to Yesh Kodesh periphery zone, which made it an interest for colonists to expropriate".
According to LRC filed observation on the area, Kita' Kamil is considered a hot spot of Israeli violations and assaults especially during the harvesting seasons. Despite all that, farmers are still resisting; they managed to open a new agricultural road in the area and planted a vast area as well despite colonists continuous attacks on trees that are represented in torch and cut down.
Land Research Center documented the assaults and violations Qusra underwent during 2014 as follows:
Prepared by
The Land Research Center
LRC