Uprooting and looting aging olive trees in Burin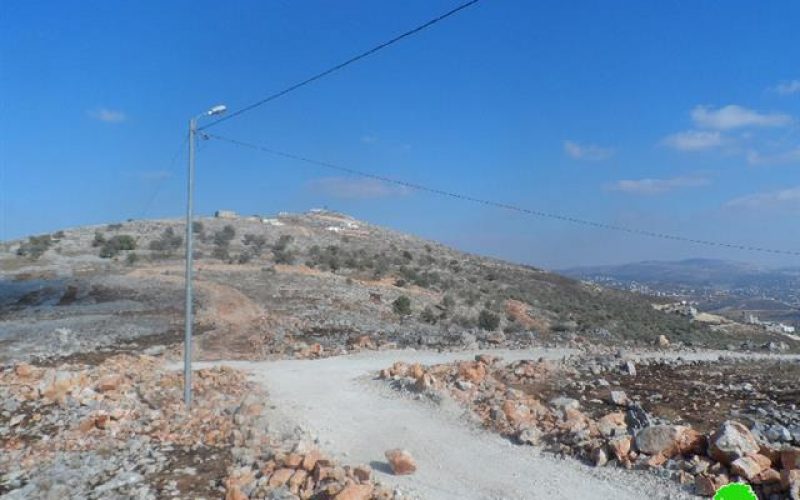 Violation: damaging and stealing trees
Location: Burin/ Nablus
Date: 06/10/2014
Perpetrators: Givat Ronen colonists
Victims: farmer Mahmoud Khalifa
Details:
In synchronization with the olive harvesting season, colonists escalated their violations and attacks on Palestinian farmers and land. The olive tree has been always targeted for it stands as a symbol of Palestine.
It is marked that on October 6th 2014, farmer Mahmoud Khalifa headed to his hand, after obtaining a specific permit to access lands nearby colonies buffer zones, to pick up olives from the area of Bab Sunaineh, which is adjacent to Givat Ronen outpost; more specifically 1.5km away from colonists houses. To his surprise, Mahmoud was shocked to find out that colonists uprooted and stole seven olive trees aging more 60 years.
Not only that, it was reported that colonists looted the crops, which farmers waited impatiently to pick up and moved it inside the colony.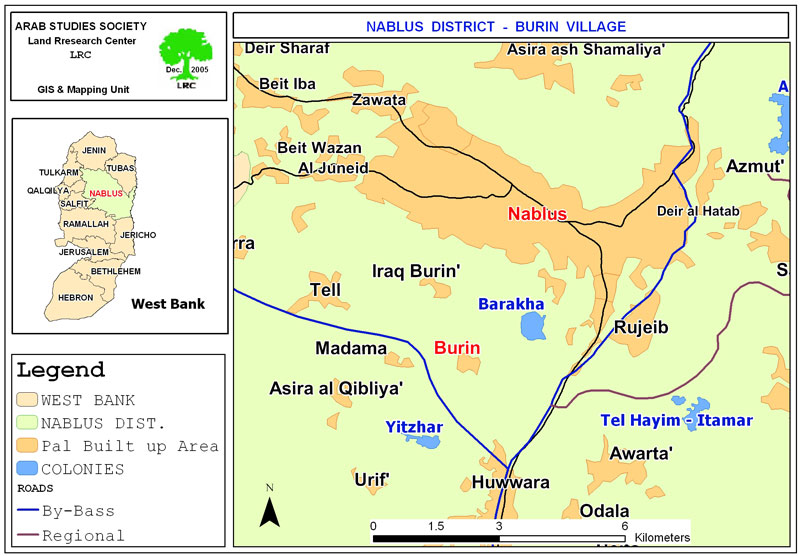 Map 1: Burin Village in Nablus Governorate
Non-stop attacks and violations carried out by colonists:
A victim of colonists violations Mahmoud Khalifa to the LRC researcher said that his land, which is of 35 dunums in area and adjacent to Givat Ronen was expropriated for the sake of setting up a Israeli checkpoint in 1998, which in 2000 evolved into a complete outpost.
Mahmoud added: "since the establishment of the outpost and until today, colonists escalated their attacks on olives during each harvesting season; their violation were represented in cutting off , torching, uprooting and looting trees. Farmers on the other side were not safe for a big number of them got assaulted by soldiers of the Israeli army at times of cultivating their lands. For example, the lands of farmer Mahmoud Khlaifa witnessed 12 attacks carried out by colonists and soldiers through the past 14 years.
Submitting complaints to the Israeli police is of no avail :
Farmer Mahmoud submitted a official complaint to the Israeli police on October 7th 2014. As a result, police arrived to photograph the location and to hear farmer's testimony. No follow-up on the case was reported. Noteworthy, despite all the submitted complaints, colonists continue on their attacks and violations even at a more escalated pace.
Previous attacks during the current year:
It should be mentioned that Givat Ronen colonists carried out many attacks on Burin lands represented in torching vast area of pastoral lands, which are located within area classified B according to Oslo Accords, not mentioning the trees cutoff in numbers. Noteworthy, the outpost of Givat Ronen is an extension for Bracha colony that is located on the lands of Burin's villages , Urif and Kfar Qalil in Nablus.
Prepared by
The Land Research Center
LRC