Israeli military blocks the entrance of Deir Istiya village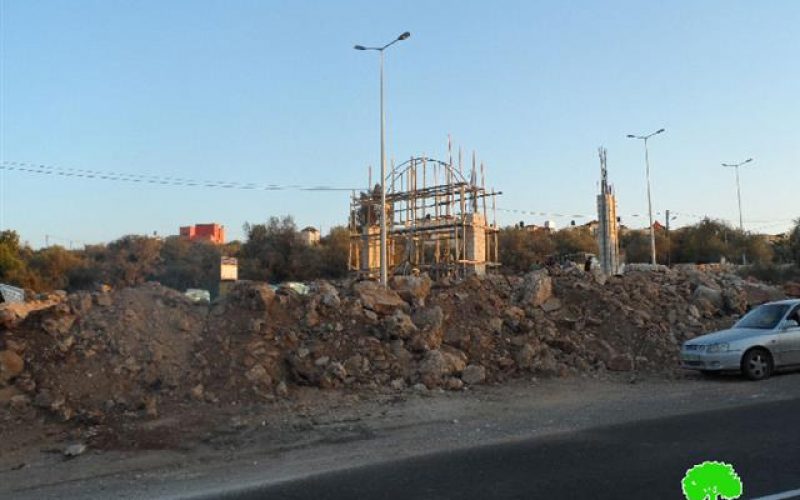 Violation: Blocking Deir Istiya entrance with earth mounds and roadblocks
Location: Deir Istiya town, Salfit governorate
Date: 27/10/2014
Perpetrators: the Israeli Occupation Army
Victims: People of Deir Istiya
Details :
In synchronization with the olive harvesting season, the Israeli occupation is known to escalate its attacks and harassments against the Palestinian farmer and people as well, using discriminative and inhumane means such like shutting down agricultural roads as collective punishment and expelling farmers out of their lands as an attempt to straying them from benefiting the land.
It is indicated that the forces of the occupation closed the entrance of the village for the second time in row during 2014, using the same method of closure for the sake of harassing and putting a pressure on the farmers in addition to limiting down the residents' movement. To their surprise, people of Deir Istiya found out on MONDAY October 27th 2014 that the occupation sealed the western entrance of the town , which links it with the area of Wad Qana.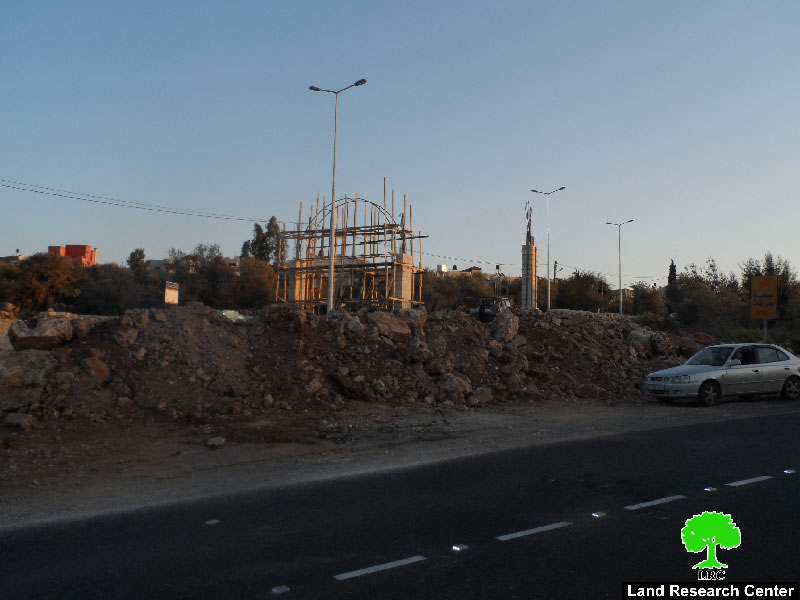 Photos 1: the closed western entrance of Deir Istiya
An owner of many plots in Wad Qana famer Riziq Abo Nasir said to the LRC researcher that: " the entrance of the village is the main pathway to his lands, which are only 400m away from Deir Istiya. Having the road closed will burden the farmer in terms of land access and crops transfer. Reportedly, a total distance of 4km will be the new route to lands , which will pass through the villages of Deir Istiya to Haris and the then to Wad Qana. This case applies not only on farmer Nasir but on tens of farmers who have their lands located in Wad Qana.
Previous closures on Deir Istiya :
It is reported that on July 22, the Israeli occupation army embarked on shutting off the western entrance of Deir Istiya town, north of Salfit and overlooking Wadi Qana, by setting up earth mounds rocks. The Israeli occupation justified taking this step for security reasons, by which it forces collective punishment on the five thousand inhabitants of the town., taking into consideration that the three agricultural roads connecting Deir Istiya to Wadi Qana have been closed since August 2012 according to field research data
So as it could be noticed, there is a plan and policy followed by the Israeli occupation to Judaize Wadi Qana and isolate the people of Deir Istiya town from their agricultural lands in Wadi Qana, which is of 10,000 dunums in area.
For further information about the Israeli Violations Deir Istiya and Wad Qana underwent, please read through the following repots issued by Land Research Center LRC in 2014 :
Prepared by
The Land Research Center
LRC