Colonist take over vast area from the village of Deir al-Hatab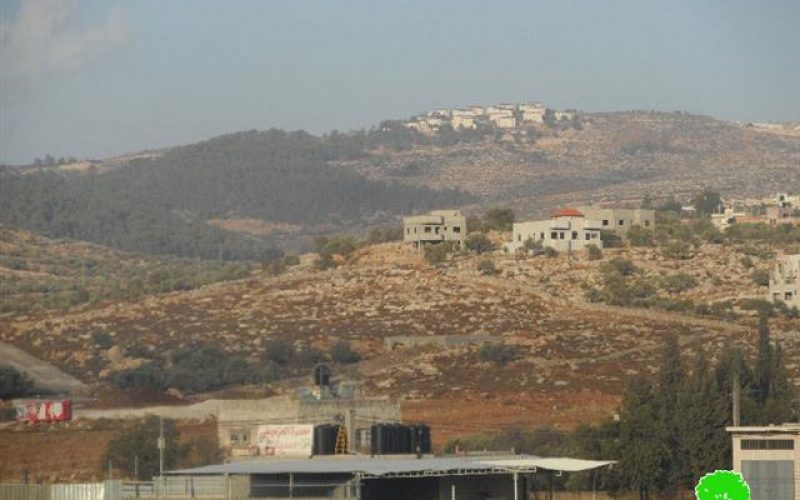 Violation: fencing 120 dunums planted with olive
Location: Deir al-Hatab /Nablus
Date: 07/10/2014
Perpetrators: Elon Moreh colonists
Victims: a number of farmers from the village
Details:
The olive harvesting season is the most waited for in the Palestinian communities especially for farmers who have invested time to grow trees but the Israeli occupation have been, on the other side, harassing and violating the crops as means to take revenge from Palestinians, who in this regard persist on staying on their lands despite all obstacles and threats.
Fencing agricultural lands for the favor of colonial outposts:
It should be mentioned that a number of farmers headed, on October 204, to their lands after having a previous coordination with the occupation to pick the olives. To their surprise, most of their lands were fenced by colonists to expropriate them. Colonists also grazed their sheep in the fenced area to destroy the crops. Noteworthy, the lands are located 3km away from the village more specifically, in the locations of Qattan Shehada, Ras Hazem and Khallet Ismael that are close to the colony of Elon Moreh.
Despite the coordination between both sides, Israelis banned farmers from approaching the fenced areas under the pretext of "Security reasons". As a result, famers were denied access to 120 dunums planted with olives, waiting to be picked before the crops die, chairman of the village council Abdelkarim Salman said. Salman also asserted that: " the village council, in coordination with the Palestinian-Israeli District Coordination Office DCO, submitted a complaint to the Israeli side but it was for no avail. The colonial plan of confiscating more lands reoccurred during the past years and escalated in 2014 where colonists took advantage of the army complicity with them to loot and Judaize the land.".
The chairman concluded that: " the village council is to submit a complaint to Israel Supreme Court in regard of colonists activities that aim at colonial expansion".
Deir al Hatab – an Overview:
Deir al Hatab is located 5.5 km to the east of Nablus city; it is total area is 10875 dunums including 318 dunums of built-up area. The village's population has reached 2213 people (according to PBS statistics of 2007). It has lost 389 dunums of its total area to Israeli colonial activities.
It is surrounded by a number of historical sites and ruins.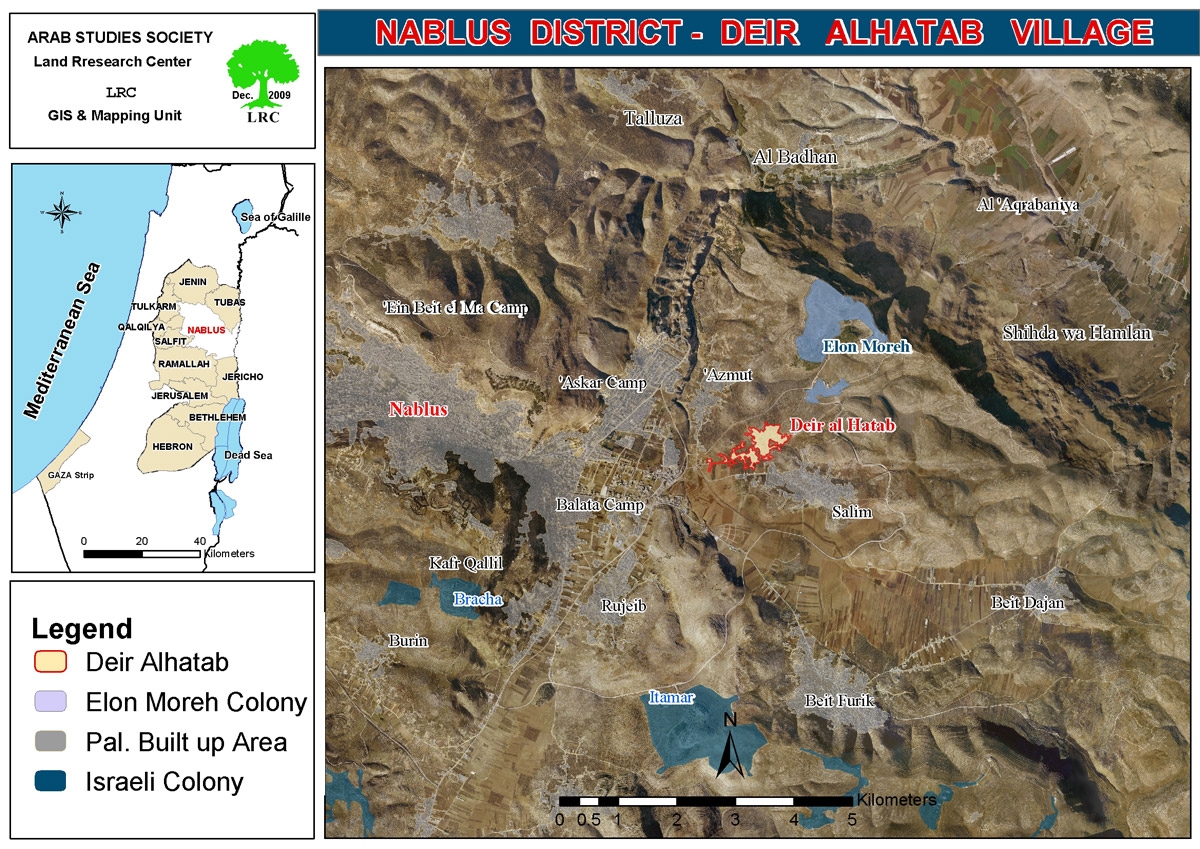 Prepared by
The Land Research Center
LRC