Stop work orders on 4 cisterns implemented by land reclamation project carried out by Land Research Center in Hebron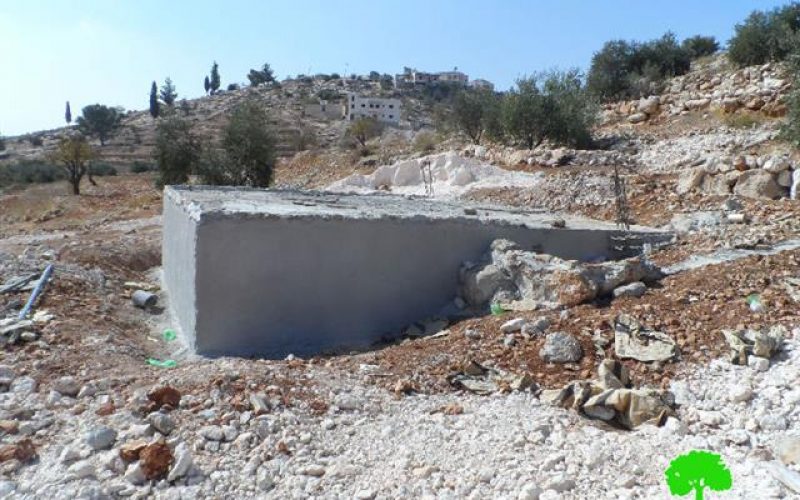 Violation: serving stop work orders on cisterns
Date: 30/09/2014
Location: Dura/ Hebron governorate
Perpetrators: the Civil Administration of the Israeli occupation
Victims: residents from Karma village
Details:
On September 30th 2014, the authorities of the Israeli occupation served stop work orders on cisterns in Karma village, south of Hebron city. The chairman of Karma village council Talab Abu Shiekha stated that the Civil Administration of the occupation raided the eastern side of the village and left the orders by the cisterns.
The military orders mentioned that the cisterns were unlicensed construction and compelled work termination. The court of Beit El set 29/09/2014 as a date for the Inspection Sub-Committee session to consider the status of the notified structures. The cisterns belong to the following people: .
No.

Name

Volume m3

Year of construction

No. of order

Photo

1

Abdelfattah Awawdah

80

2014

2

Nidal Abu Shiekha

80

2014

3

Jamil Awawdah

90

2014

4

Jawwad Amro

100

2014

Total

350
*Source: Field Research- Monitoring Israeli Violations Team- Land Research Centre (LRC).
It should be marked that the authorities of the occupation served on August 21th 2014, stop work orders on cisterns in karma village implemented with a LRC project. For more details about the notification read the following reports (Ar, Eng)
Prepared by
The Land Research Center
LRC