Israel publishes tenders to construct 283 housing units in Elkana settlement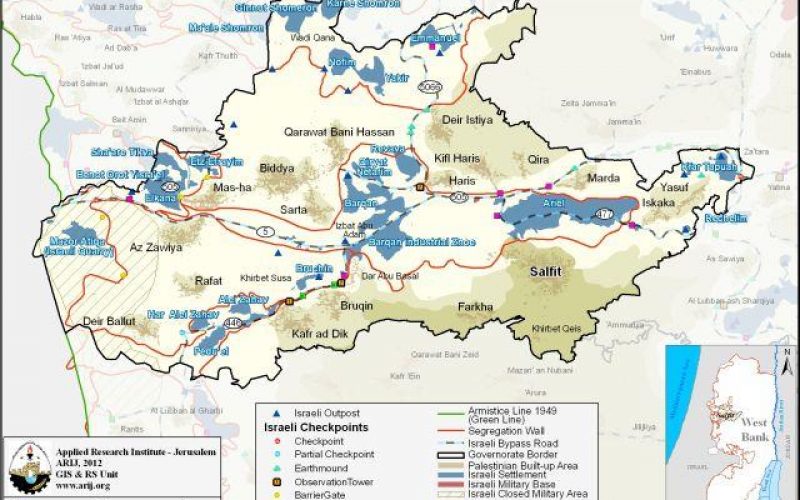 On the 4th of July 2014, the Israeli Land Authority issued tenders for 283 housing/settlement units in the Israeli settlement of Elkana, which was built illegally on occupied Palestinian land in Salfit governorate.
The story of these housing/settlement units dates back to the 15th of January 2014, when the Israeli Occupation Authorities, namely, the Israeli Ministry of Housing and Planning, approved the plan No.3/13/125 to expand the Israeli settlement of Elkana by adding 283 housing units to the northern part of the settlement.
According to the Israeli Land Authority, the investors can apply to the tender No. 11/2014, regarding plan no. 3/13/125 to construct 283 housing units, starting from the 4th of September 2014 until the 10th of September 2014. The construction will include residential units and space area/open area. The total area these units will occupy is 97.24 dunums. See Table 1:
Table 1: Tender details as provided by the Israeli Land Authority
Tender no. 11/2014:[1]

No.

Pool No.

# of housing units

Open area (square meters)

Maximum units area (square meters)

34722

1-5,43-47

56

9520

8450

34723

17-20,35-42

71

15,290

14,760

34724

21-34

96

14,790

15,150

34725

48-55

60

11,780

7500
Source: Israeli Land Authority, September 2014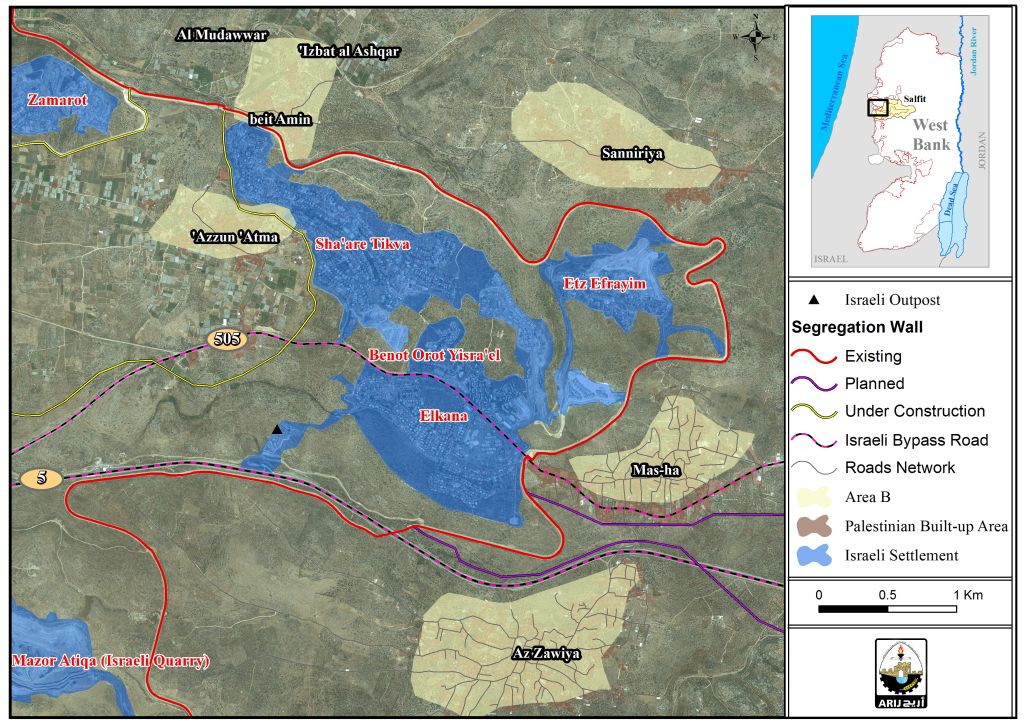 Israeli settlement of Elkana:
The illegal Israeli settlement of Elkana is located to the west of Salfit governorate. In 1977 Elkana settlement was established, and today, the settlement occupies 1483 dunums of occupied Palestinian land of Mas'ha and Az Zawiya in Salfit Governorate. According to statistics of 2011, about 4140 Israeli settlers live in Elkana settlement.
[1] פרסום מכרזי מקרקעין
http://www.land.gov.il/PirsumMichrazim/Aspx/pirsumDetails.aspx?id=%20112014%E9%F9&rc=10&tr=11
Prepared by:
The Applied Research Institute – Jerusalem