Closing the three entrances of Silwad by dirt walls and road blocks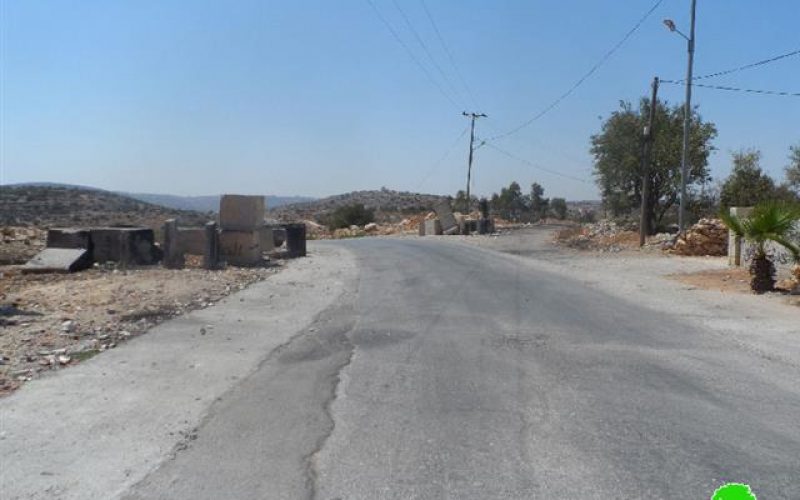 Violation: shutting down the entrances of Silwad town
Date: 22/08/2014
Perpetrators: the army of the Israeli occupation
Victims: residents of Silwan
Details:
At noon of Friday 22/08/2014, the troops of the occupation shut down the entrances of Silwad town, northeast of Ramallah governorate by dirt walls and road blocks. The southern entrance was fully closed by dirt walls as well as to the eastern one, which links the town with Deir Jargir, whereas the northern entrance was closed by road blocks. The pretext under which the closures were forced is because youngsters threw rocks on the occupation soldiers.
The mayor of Silwad Abdurrahman Salih to the LRC researcher stated that: " the town has been recently witnessing systematic harassments and violations for the sake of changing facts on the ground. It is obvious that the occupation is racing time to put hands on whatever possible of lands and properties. Not only that , farmers were also denied access to their agricultural lands and fields, the major parts of which were confiscated.
He also asserted that the local council and Silwad residents won some lawful sues raised against colonists and were able to restore the confiscated lands which were taken forcefully by Ofra and Amona colonists. As a result, colonists had to pay reimbursements to cover residents' losses and damages. Shortly, we managed obtaining a court decision to re-open the road (Silwad- Ein-Yabrod-Beitin –Bireh) that has been closed since the outbreak of the second Intifada. What we witness of the unethical activities by the occupation are just a reaction on the achievements we fought so hard to realize".
About the effects resulted by the closures, Salih to the LRC researcher added the following: " the three entrances of the town are crucial passageways that link it with the neighboring towns and villages. Noteworthy, Silwad has a strong social and commercial bonds and relations with the nearby towns of Ramallah. Therefore, shutting down the roads caused many obstacles such link hindering the wedding processions between the adjoining towns".
"Having the kids re-opened the eastern and northern entrances is quite of a challenge against the occupation" Salih concluded.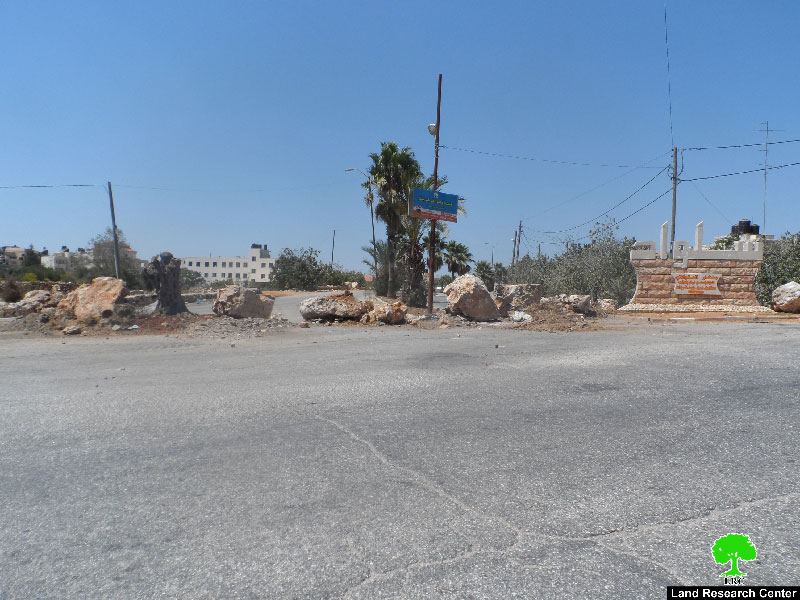 Photo1: the southern entrance of Silwad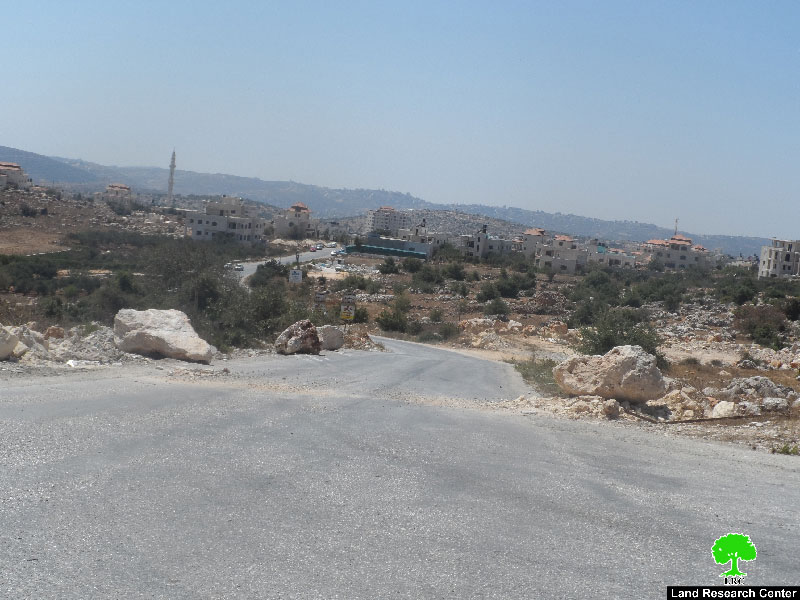 Photo2: the eastern entrance that was closed and re-opened by residents
About Silwad :
It is located to the northeastern part of Ramallah with a total land area of 18,400 dunums of which 5,100 is built-up area. The town populates around 10,000 people according to the data of Silwad local council.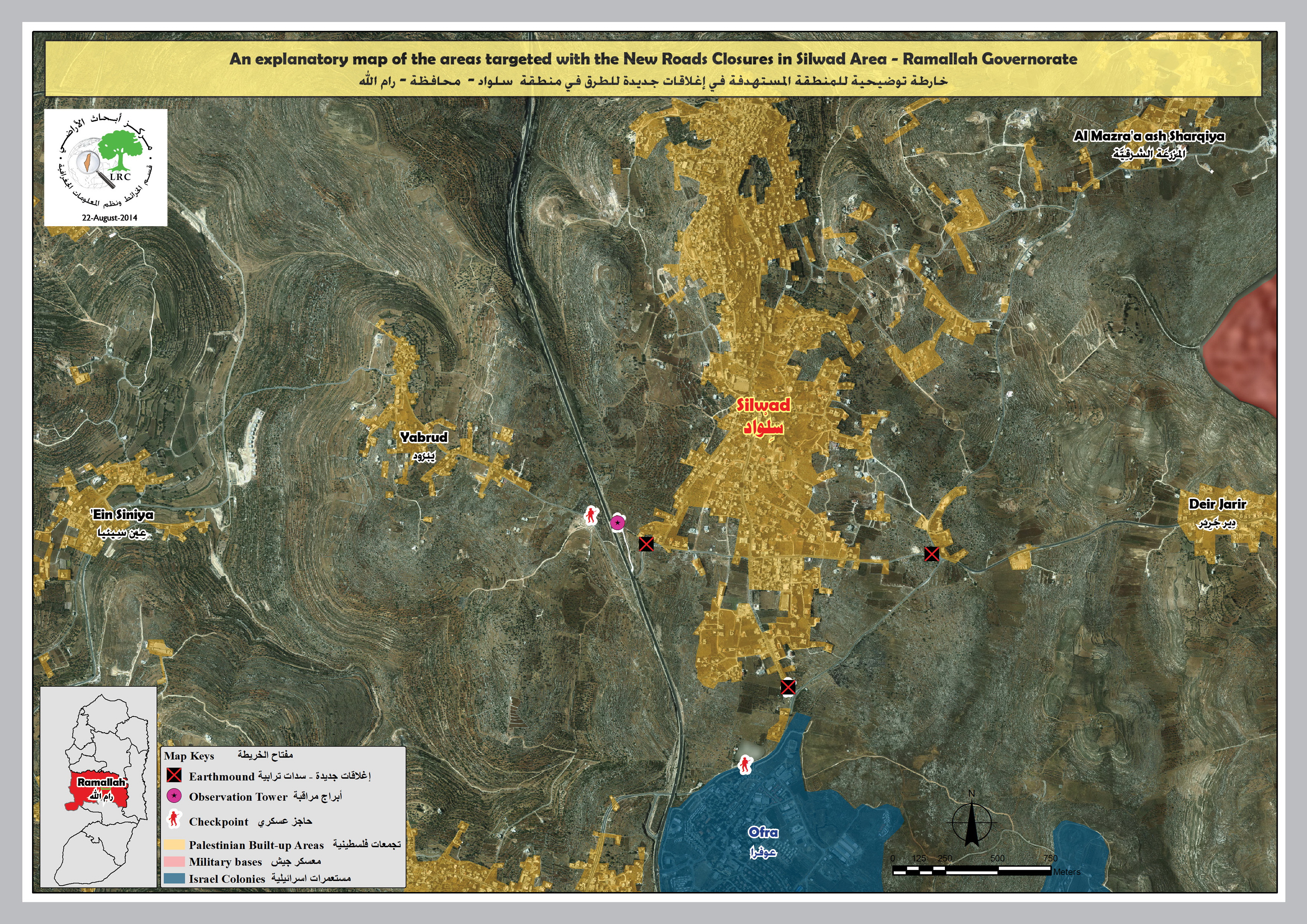 Colonies like Ofra and Amona which are founded on the eastern part of Silwad confiscated more than 21% of the town's lands.
Prepared by
The Land Research Center
LRC